Coaching & Feedback
Hits: 10113
A few people take feedback well.
Most of us would say that getting feedback is great but come on let's face it there are times when we all find it difficult not to get defensive when we are on the receiving end of feedback.
It's very useful it is to train yourself on receiving feedback cause if you can handle feedback well, this will encourage others to give you guess what? more feedback but the positive side is that this gives you more opportunity to develop yourself and enhance your performance. It is also important to remember that you don't have to action every piece of feedback you get. The following guidelines can help you to be a good receiver of feedback.
1- Ask a lot of questions to make sure you have enough information about any negative feedback.
Asking Questions if you are not convinced or feel that you don't have enough explanation is very important when you are in the receiving end of feedback, ask the person giving the feedback, 'Can you provide more examples or information?' , Be clear about what is being said. Try to avoid jumping to conclusions or become immediately defensive. If you do, people may cut down their feedback or you may not be able to use it fully. Make sure you understand the feedback before you respond to it. A useful technique can be to paraphrase or repeat the criticism, to check that you have understood.

2-Make sure the person giving you feedback has the evidence to support it .
If an example seems unsubstantiated, look for concrete example ask, 'What have you seen or heard me do that tells you that?'

3-Focus on Behavior not personality.
Rather than getting upset, defensive, or angry with the other person, do your best to remain objective and neutral. Ask, 'What have you seen me do or say that leads you to this conclusion?'

4-Find out exactly what's required.
Don't rush into challenging or proving the feedback is untrue, Instead, ask the other person, 'What specifically do you want to see or hear me do differently?'
Feedback can be uncomfortable to hear, but it can be extremely useful. People may think things without telling us and then we may be at a disadvantage. Remember that people do have their opinions about you, and will have their perceptions of your behaviour, and it can help to be aware of those. However, do remember that you are also entitled to your opinion and you may choose to ignore it as being of little significance, irrelevant, or referring to behaviour which for some other reason you wish to maintain.

5- Always remember that feedback is for your own benefit
No matter how hard the feedback is, think about it and try to use it to your benefit , think of and consider every feedback you receive that its for your own benefit.

6- Check it out with others rather than relying on one source
If we rely on one source, then we may imagine that the individual's opinion is shared by everybody. In fact, if we check out with others, we may find that others experience is different and we will have a more balanced view of ourselves which can keep the feedback in proportion.

7- Ask for the feedback you want but don't get
keepin in mind that feedback can be so important that we may have to ask for it if it does not occur naturally.

8- Feel free to acknowledge the effort of the giver and decide what you will do as a result of the feedback
Each of us needs to know how other people experience us to extend our self-awareness, which is incomplete if merely our own version of themselves. So we can use feedback to help our own development. When we receive it, we can assess it's value, the consequences of ignoring it or using it, and finally decide what we will do as a result of it.
For more on giving feedback and conflict resolution, check out our Conflict Resolution instant download training package.

34 Full Courses & 6 Mini Courses
Get all available programs
& save ...!!
Price: $4499.95 $2995.95
Great Value For Money
Read More
Are You a
Visual, Auditory or Kinaesthetic ?
How well do you
cope under
pressure? .
Are You A
people person?
.
Forward looking, or
Stuck in a time
warp?
How content
are you?
.
How soft-centred
are you?
.
Find Out
Your Leadership
Style
How
Emotionally intelligent are You ?
| | | |
| --- | --- | --- |
| | + | |
The Presenter-Trainer Package®
Train The Trainer
Presenting With Impact
Price: $359.95 $299.95
SAVE $59.95
Read More

Retail Excellence Series®
3 Complete Courseware
Packages in 1
Frontline Retail Selling Skills
Retail Sales Planning & Forecasting
Passionate Retail Experts
Price: $539.855 $349.95
Pay for 2 Get 1 Free
Read More

Sales excellence series®
3 Complete Courseware
Packages in 1
Sales Management
Professional Selling Skills
Sales Territory Planning & Routing
Price: $539.855 $349.95
Pay for 2 Get 1 Free
Read More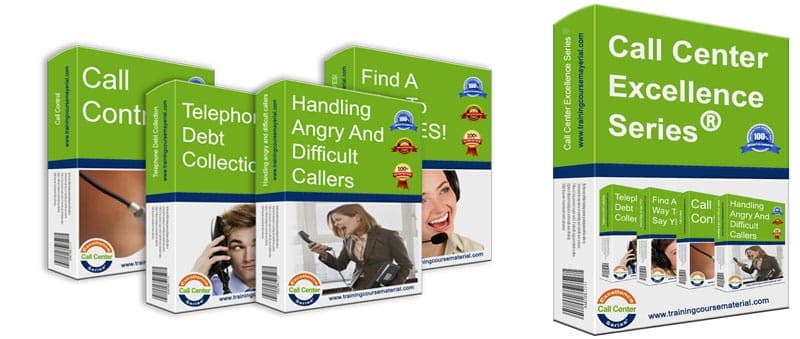 Call Center Excellence Series®
4 Complete Courseware
Packages in 1
Handling angry and difficult callers
Call control
Find a way to say YES!
Successful telephone debt collection
Price: $719.95 $449.95
Pay for 2 programs and Get 2 programs Free
Read More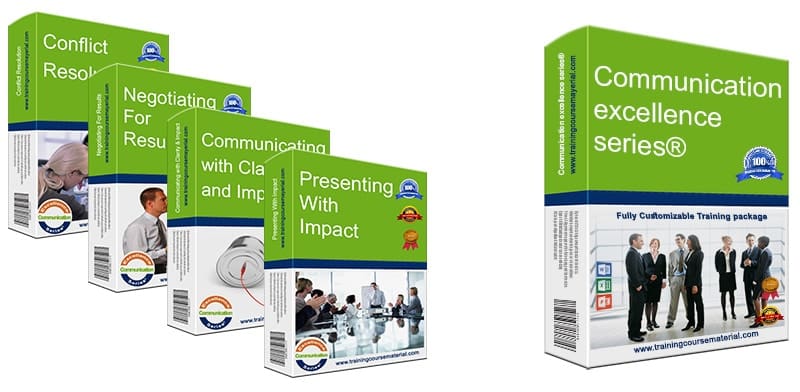 Communication Excellence Series®
4 Complete Courseware
Packages in 1
Communicating with clarity and impact
Negotiating for results
Conflict resolution
Presenting With Impact
Price: $719.95 $449.95
Pay for 2 programs and Get 2 programs Free
Read More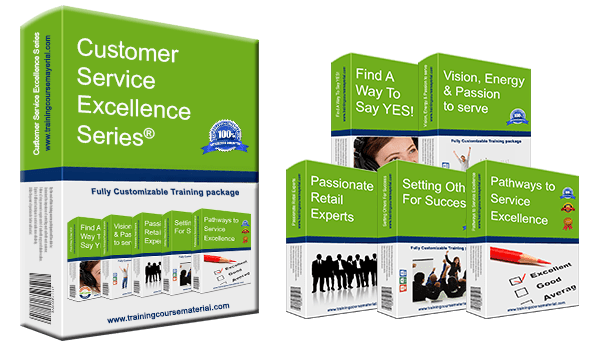 Customer Service Excellence Series®
5 Complete Courseware
Packages in 1
Vision, Energy & Passion To Serve
Pathways to service excellence
Find a way to say YES!
Passionate Retail Experts
Setting others up for success
Price: $899.75 $599.95
Pay for 3 Get 2 Free
Read More
Instant Download
Training packages
All you need
to deliver a great training!
Our training material packages come with all you need to provide
a professional and accelerated learning solution with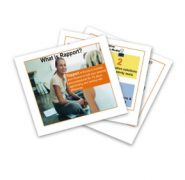 High Impact
Power Point Slide Deck
To support immersive learning, a high impact professionally designed power point slide deck to engage trainees at all levels.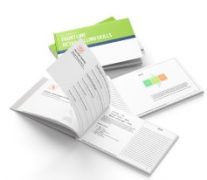 Student
Workbook
A comprehensive reference workbook you can give out to your class participants as a quick future reference.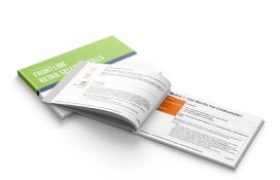 Trainer
Guide
With step-by-step clear directions with tips and suggestions on what to say and how to present each slide.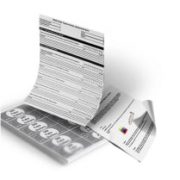 Activity
/Exercise Sheets
Various training material and support documents to help you both explain and debrief the different exercises, activities and games Plus a fun final Jeopardy style review game as a fun ending for your training program.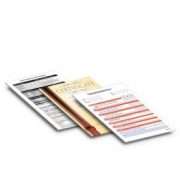 Additional
Support Documents
To ensure you have all you need to deliver a complete and professional training program, additional supporting documents are included with each full course material package. From training evaluation forms to 5 different certificate templates that you can edit and hand out to your participants at the end of your training.
Job Aids
& Forms
Specific forms designed to extend and reinforce the training that participants can utilize back on the job to help them apply the new learned concepts (Select training material packages)
Get all our training Packages
and Save!

Save over $1500 and Get each full program for under $99.00 & 6 Mini Courses free