Debt collections excuse buster software©
The debt collection business is tough, you need all the tools you can get your hands on to be ready for all types of excuses your customers or debtors throw at you.
"I'm out of work! " or "check is in the mail!", bankruptcy, illness or whatever the excuse is , you will be ready to counter it using the new Collections Excuse Buster© software with the best and most recommended questions and most effective counter statements.
The software comes already pre-loaded with important questions and statements you can use right away for the most common excuses debtors and customers come up with to avoid paying debts additionally you can also easily tailor it more to your needs and nature of product/service. You can add new information, statements , excuses, questions..etc. to gradually create your own ultimate personal version that works best for you.
The instant download software version is for a single user already loaded with data for both a Consumer and a Commercial version both included Available in both English and
Arabic
. Special versions in French and Spanish are available upon request
The Collections Excuse Buster©
Created and developed by expert debt collectors and credit management experts.
Modified and enhanced over the years.
You can easily further customize it by adding , editing and deleting information.
Easily include policy & procedures and any other important information.
Add your logo , images to enhance the look and feel , change the background and font styles.
Add files and create your own.
Everyone in the team will have access to the correct information instantly.
Unlimited use of software within your organization.
Technical 'stuff' for - The Debt Collections Excuse Buster©
The Excuse Buster was developed as a Windows native application using Javascript.
Runs in windows and is very simple to install. Just a couple of clicks and it's there.
Install via zip file Get it now! After order approval, you can download, install with a couple of clicks and your'good to go'!
Available on a CD for installation as an option or a backup (slightly additional cost).
Buy now and download this unique product instantly!
Download Everything

Instantly
Maximize return
on your training investment

with the

most cost effective solution


to your training needs
Deliver fun, Effective And

Professional Trainings Easily!
Comprehensive & Well-structured

Training Course Design Documents
Even if you've never delivered a training course before and are finding the whole process a little daunting, our training materials provide everything you need to complete an effective, engaging and fun professional course.
Our training course materials are presented in an easy-to-follow format with enhanced instructions for trainers to explain all of the key points, models and concepts to delegates with clear directions and debriefing instructions for every activity and exercise, incorporating the key points and main takeaways to deliver and tips on how to get your points across. Our tabular Trainer's Guide provides clear direction and suggestions on what to do and say with each presentation slide, to enhance the delivery of our high-impact PowerPoint slide deck and comprehensive participant workbook.
Training Concepts & Models

that Achieve Measurable Results
Our training course materials and courseware packages come with over 20 years of professional training design and delivery for some of the largest multi-national corporations in the world. Experienced instructional designers and senior trainers have researched and developed these training courses that have proven to be very popular with learners of all types and have consistently achieved measurable business results.
Affordable professionally designed

customizable training materials
You do not need a huge training budget to develop your people. Every true leader knows that staff development is at the core of his/her job. Now, even with a low training budget you can afford to deliver affordable, professionally designed course materials and courseware packages.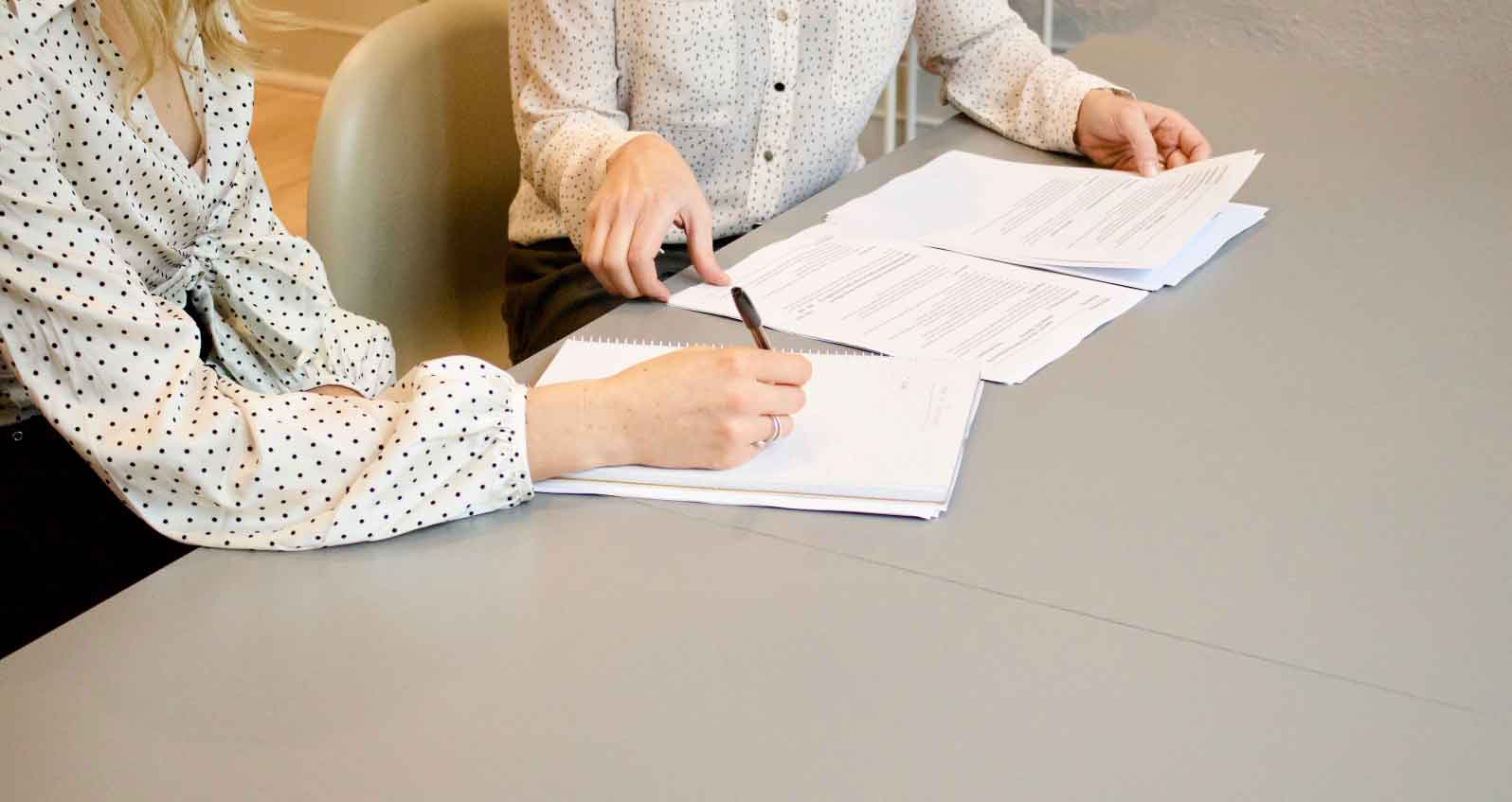 Save time and money by delivering an effective training program first time, every time, using our affordable, content-rich training materials that are bespoke designed to ensure smooth delivery, superior understanding, and long-term retention.
Avoid wasting time researching and developing a training protocol that must be tested and delivered multiple times before you can get a real, tangible measure of its efficacy, and potentially, making an expensive and inefficient mistake.
Select one of our comprehensive, fully inclusive training courses or incorporate our modular courses into your existing materials to enhance your content and enrich delivery using fresh, engaging models and concepts that have been proven to work, time and time again.
Keeping your delegates engaged and switched on during learning sessions is one of the core challenges that even professional and experienced trainers commonly face – and our training course materials are specifically designed to encourage interaction and engagement, avoid boredom, and boost trainer confidence to ensure a seamless, slick delivery.
Take the hard work out of delivering training to your employees and ensure the maximum return on your investment!
TCM training materials are professionally written state of the art and masterfully done with up-to-date training aids and workbooks. Nowhere else could you find training materials of this quality for the price ... AAA+

Peter Morrison
Sales & Marketing trainer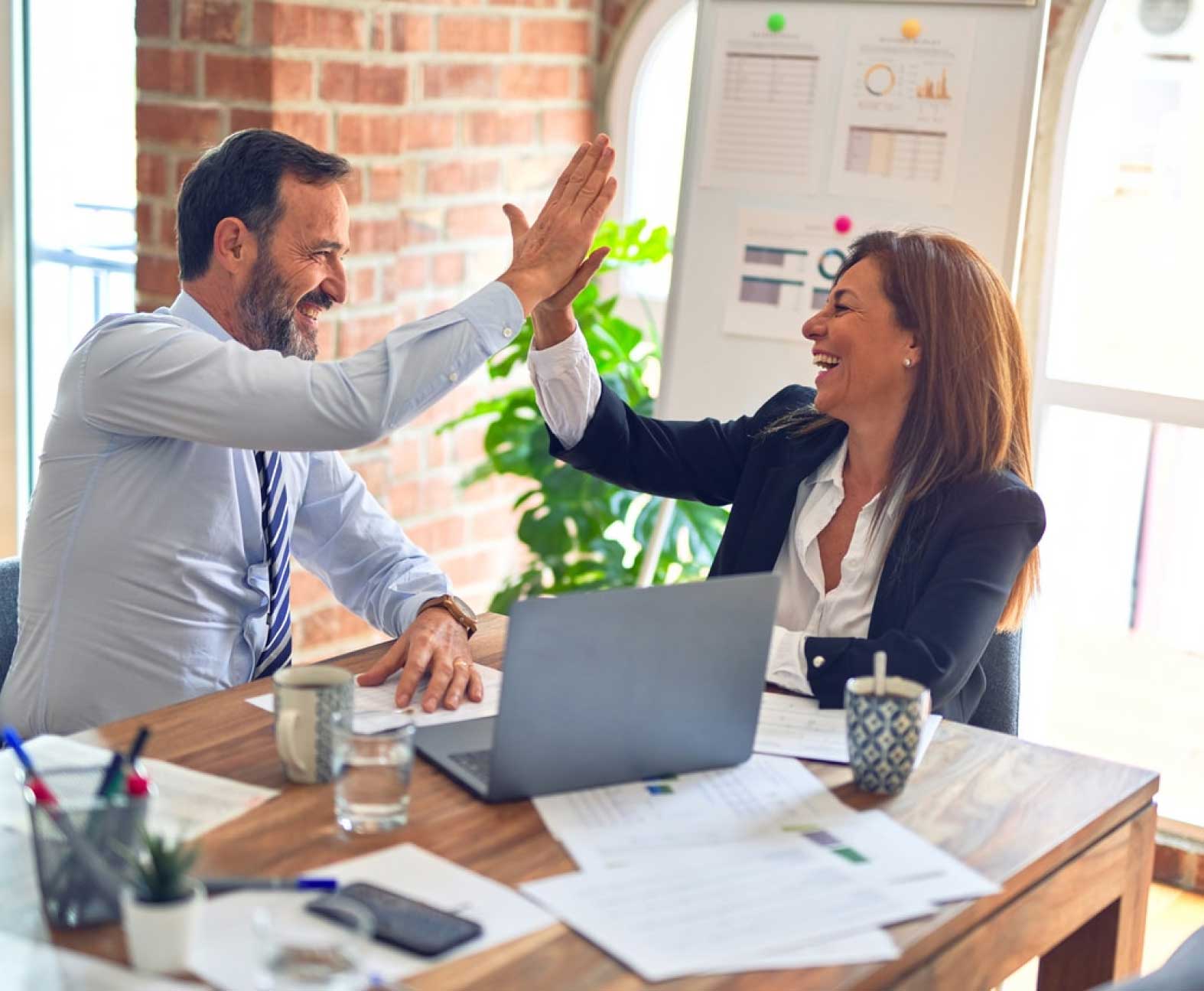 As a leader, developing and supporting your team is of course your top priority – so discover the trainer in you and take charge of your team's professional development and advancement with our affordable courseware packages and training course materials.
Our carefully structured and highly organized courseware materials allow anyone with basic presentation skills to follow and deliver training content confidently and efficiently, complete with helpful tips and insights provided at key stages along the way to build and maintain momentum and ensure an impactful delivery.
Liven up team meetings, choose and reinforce key learning points and boost your team's enthusiasm and understanding with our professional training course material packages, and integrate bitesize learning opportunities into huddles and collaborations to stress specific skills and concepts that serve your key development areas.
Take control of your team and help them – and you – to reach your full potential by using our training course materials to deliver seamless workplace learning on-the-go.
Customize Your Training Package

To Suit Your Requirements
All our training course material packages are 100% customizable and can be adapted to match your training objectives and the requirements of your audience. You can even re-brand your course materials with your own corporate identity, although we retain copyright of our course content and do not permit the resale of our packages.
Individual standalone training modules and topic areas can be integrated into all of our training programs, to allow you to focus on and customize specific topics as required, or to enable you to add or incorporate your own existing course materials.
Let Your Delegates Grow With

Activitie, Exercises And Games
All of our training course material packages include a plethora of self-discovery and independent learning activities, exercises, and games designed to address specific key learning points, as well as providing additional ideas for activities and interaction to add depth and interest to your existing course materials.
Our comprehensive range of courseware packages and training modules incorporate a range of niche-specific subject areas targeted towards clients in the retail sector, including topics such as retail selling skills and retail sales forecasting and planning . We also offer a range of call center-specific training courses like controlling calls , handling angry callers and telephone debt collection.
Unlike the wide variety of off-the-peg training course material providers on the internet that wait to trap the unwary would-be trainer with generic canned courses that prioritize style over substance, our soft skills topics are carefully developed to target specific skills and mindsets using hands-on immersive learning and innovative training models.
All our training materials and courseware packages are designed and developed with both trainers and trainees in mind, and have been tried and tested on the job to ensure their successful delivery by trainers of all types, from frontline employees and first-timers to senior management and training professionals alike.
Jennifer Kelly
Instructional Developer and Trainer, Canada
My course materials were professionally designed in a compelling manner that resonated with my learners and made my delivery even more impactful. Instructional design principles were also applied in the design of the course materials - it was build for adult learners and there were several application based learning models and exercises to use for learner engagement and retention. The customer service was also suburb and the entire purchasing process seamless from start to finish. I will definitely use Training Materials again!
Angela Walton
Atlanta, Georgia USA
I just completed a three-day program ,using one of your two day packages. I was able to customize this program quite easily. The thorough work done by your team saved me a lot of time-and money. I am an experienced speaker/trainer with over 20 years in the field. Your programs provide the blueprint for what I need for my corporate and government training clients. I have seen similar programs advertised elsewhere for triple the price!
I will return to your website as needed and will recommend your products and services to fellow consultants.
Jeanne Parks
Trainer & Business consultant, San Francisco, USA
TrainingCourseMaterial.com's programs provide comprehensive information in a visually interesting format. Participants benefit from interactive activities that reinforce the content and making learning fun.
Garion Bunn
CPBA, CPMA, Keynote presenter, author and coach, NC USA
I've been using training course materials for a number of years. They have some of the best products I seen on the market. Looking for engaging games, information and content Training Course Material is the way to go. Some of the best reviews I've ever received were after I put on presentations using training course material content. If you want to wow your clients, if you want to stand out in the crowd, if you just want to be the best you can be, use Training Course Materials.
Linda Clark
Organizational Development Consultant, Oklahoma City, USA
I am super impressed. I am normally very picky (and very disappointed) in the quality of prepared content and this is just so well done.
Sandra Allgeier
Allgeier HR Consulting, Lake Placid, FLorida, USA
I purchased your Train the Trainer program earlier this year and really love it. So does my client! Thanks so much for that opportunity!
Matt Rassette
Rassette & Associates, Midland, Michigan, USA
The only thing of higher quality than Training Course Material's products is their commitment to customer engagement and support. On the few occasions when I've contacted their support team, their response have always been quick, professional and solution providing, so much so that in one of my courses on customer engagement, I've used them as an example of how to do it right.
Bob Dianetti
Registered Corporate Coach™, Cuyahoga Falls, OH USA
I'll be honest, at the price point for the courses I wasn't expecting too much. However, I have to tell you that I am impressed with the materials! I spent a couple of hours reviewing the student workbook and facilitators materials over the weekend and am excited about offering the Professional Sales program to one of my clients next month.
Katelyn Johnson
Trainer, Johannesburg, South Africa
I'm very impressed with the quality and professionalism of these training programmes. The content is structured and delivered in such a way as to facilitate a positive learning experience for the participants. The presentation and course notes are well-designed, fun and engaging which help to encourage a high level of participation.
Natasa Gospodjinacki
Corporate Trainer, Italy
I found materials very useful and dynamic. I like the whole package and I think that the mix of theory and exercises is the best I could find. Also the package is the good value for money.
John P. Olivas
President, Homecare Dimensions, Texas, USA
I am very pleased with the presentation. My team and I are becoming familiarized with the information. That said, we are very pleased what you have produced.
Roland Franquez
Safety, Training and Quality Assurance Manager, Inc. USA.
As a trainer, I found the Time Management Training course very comprehensive and easy to follow. I especially like the experiential aspects of the course content delivery. Every module of this package is laid out extremely well, including easy to follow lists such supplies required.
Sue-Lynne Rose
Lead Trainer, Trinidad and Tobago, W.I.
I like your training material very much which I have used before and I have not been able to get the quality of content and graphics from other courseware providers like Training Course Material. Com offers. It is very interactive for the participants and easy to identify with. It helped me as a trainer to deliver in a way that kept interest and attention.
Alan Lloyd
Team Leader,EU Support to Civil Society Project
I have purchased the 3 training programmes of the Complete Communications Excellence Series. I consider that the GBP 99 cost represents excellent value for money and the materials are of a high quality. The programmes follow a logical sequence and are very comprehensive. As they are produced in MS Office formats, not password protected pdfs, they are very customisable and it has been easy to change the materials to UK spelling. The additional activities provided are very extensive and should prove useful once I have had time to explore them fully. The materials are going to save me hours of work as I prepare new training courses.
Jon Kristo
Training Manager,ISN Albania
I was looking for training material to enrich our current program in customer service. I am so glad i found the materials in this website. They are the complete package, and the bonus activities really helped me design a few new modules to incorporate in our training. The workbook is really clear, and participants liked it. The presentation is not boring, or a pile of words. They are designed with the audience in mind. The supporting materials are complete to implement a full training program. We are looking to expand into sales training, and will most probably buy from them again.
Craig Hines
innov8 Performance Limited, UK
TrainingCourseMaterial.com have worked hard to create a totally tailored training solution for Mobile Telephony retail managers and sales teams. By creating high impact visuals and with varied and intelligent use of multi media visuals and activities, trainers were able to provide an accelerated learning solution that grasped the imagination of all types of learners and ensured the maximum return on training investment in this fast paced industry. Even the most seasoned sales professionals found something new and useable from their high energy training sessions and the course feedback was fantastic - consistently!
Peter Morrison
Sales Marketing trainer
TCM training materials are professionally written state of the art and masterfully done with up to date training aids and workbooks. Nowhere else could you find training materials of this quality for the price ... AAA+
Shaun Mizell
Corporate Trainer, Florence, SC USA
I was absolutely blown away by the quality of the training programs for such a low price.
Nige O'Shea FIMI
Professional Inspirations Ltd. UK
The workshop is very well constructed, in a logical sequence and the content encompasses all the latest ideas and research. Ultimately a fantastic workshop to either deliver or participate in.
Tarek Fahmy
Trainer & Consultant, Dubai, UAE
In Sales training, TrainingCourseMaterial.com's ability to identify the specific areas of skill gap and build a program that directly addressed those gaps is very professional. That, coupled with the dynamic training events, has helped customers to drastically impact the skill level of their sales force and make a measurable impact on bottom line results.
Abir Zahra
Freelance trainer and consultant, Egypt
I loved all the activities that helped me achieve a high level of interaction and energy keeping participants engaged . all the activities, ice breakers and case studies that achieved a fun learning environment while maintaining depth in the knowledge acquired.
Imad AL-Husami
Trainer and Consultant
I have purchased the time management package and I found it really easy to customize to meet my training requirements. The sequence of content was very conducive to life -long learning, the slides were very attractive and helpful. The exercises included in the package were exciting and were well liked by the participants. I encourage other trainers to buy is as the price is reasonable when compared to other training packages available on the internet.
Kevin Lawrence
Dubai, UAE
Just a short note to say that since purchasing a course from yourselves, I tried 2 other vendors' courses (from U.K.) and regret wasting money on them, as their materials seemed as if a ten year old had cobbled them together in terms of format and content. From now on, I shall be sticking with yourselves, as I enjoy your clean formats and more advanced content. Well done.
Get all our training Packages
and Save!

Save over $1500 and Get each full program for under $99.00 & 6 Mini Courses free
To find out more about how our training course materials can help you to boost engagement, deliver effective training and enhance your team's knowledge and understanding of the key points that are important to you, please take a moment to read our frequently asked questions, or get in touch now if you want to know more.