Directions
1-  Divide the group into two or three teams of three or more.
2-  Use masking tape to mark a start and a finish line on the floor with a distance of about 7 – 8 meters between them.
3-  Ask each team to bring their training manuals and cluster behind the start line.
Explain the ground rules of the game to teams as follows
Teams will race from the start to the finish line while each person will have to balance his/her manual on their head.
 Once you leave the start line, you cannot touch the manual with your hand.
  If a manual falls you must stop and cannot pick it up. Only one of your team members can pick it up for you and place it on your head again so you can carry on.
  Once a team member reaches the finish line, he/she can drop his/her manual and cannot help anyone else
The winning team is the one that arrive at the finish line first with all its members.
Discussion points for trainer
  Several team building key points can be made when debriefing this activity: how the success of each team member depends on the success of the whole team, Interdependence within each team and how there are certain things we have to get our team members to support and help us with and how we as team members cannot succeed by being at the finish line first.
 Another link can be made to balancing our heads (thinking) and our hands and legs (acting)
Instant Download
Training packages
All you need
to deliver a great training!
Our training material packages come with all you need to provide
a professional and accelerated learning solution with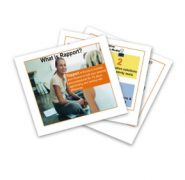 High Impact
Power Point Slide Deck
To support immersive learning, a high impact professionally designed power point slide deck to engage trainees at all levels.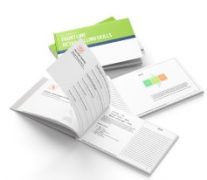 Student
Workbook
A comprehensive reference workbook you can give out to your class participants as a quick future reference.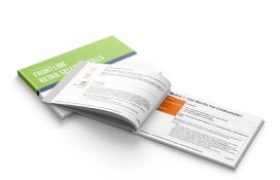 Trainer
Guide
With step-by-step clear directions with tips and suggestions on what to say and how to present each slide.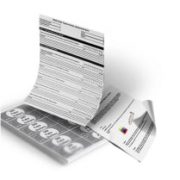 Activity
/Exercise Sheets
Various training material and support documents to help you both explain and debrief the different exercises, activities and games Plus a fun final Jeopardy style review game as a fun ending for your training program.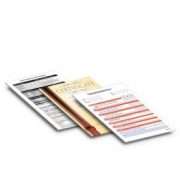 Additional
Support Documents
To ensure you have all you need to deliver a complete and professional training program, additional supporting documents are included with each full course material package. From training evaluation forms to 5 different certificate templates that you can edit and hand out to your participants at the end of your training.
Job Aids
& Forms
Specific forms designed to extend and reinforce the training that participants can utilize back on the job to help them apply the new learned concepts (Select training material packages)
Get all our training Packages
and Save!

Save over $1500 and Get each full program for under $99.00 & 6 Mini Courses free