The Pros and Cons of Working with Multiple Trainers
If you are an independent corporate trainer, you might balk at the idea of taking on a second trainer to help facilitate your training sessions. But if you are trying to grow your training business, it might be something to consider. Because we love to share information with our trainers, and because we've seen it all in the training classroom, we want to give you the pros and cons of working with multiple trainers so that you can decide for yourself whether or not that is a route you want to take with your training business.
The Cons
Let's start with the reasons why you might not consider working with multiple trainers in your business:
●     You might hire a flaky trainer who doesn't show up on time, or at all
●     You have to be responsible for what other trainers say and do during courses
●     You might not be able to afford to hire another trainer
●     Another trainer might monopolize your courses when teaching together
●     You might not get along with another trainer
●     It might be hard to work with another person's schedule
●     Another trainer might not know the materials as well as you do
●     They might not be willing to do the work to learn the materials
●     They might be unprofessional.
●     They might not pull their weight while teaching or in the business in general
●     They might be as committed to growing the business as you are
●     You might have to fire them
●    
The Pros
Now, let's look at the reasons why you should consider working with multiple trainers in your business:
●     You don't have to do all the work
●     You can facilitate more than one group activity at a time
●     You can teach in more than one place at a time
●     You can provide participants with multiple perspectives and experiences
●     If you get sick, you can take a day off
●     You'll be able to offer various teaching methods and techniques
●     Different trainers means different training experiences
●     You can draw on more experience
●     You can share the marketing and advertising efforts to grow your business
●     You can meet with more potential clients
●     You get to take more breaks throughout your day
●     It could lend to the credibility of your training organization
●     You could charge a premium for more experienced trainers
●     You can run a training business without having to do the training yourself
There are plenty of reasons why you should consider taking on another trainer in your training business. But then again, there are just as many reasons why you should think twice about it. The great news is that it is your decision to make, so if you hesitate to bring on a second or even third trainer to help you manage and grow your business, why not consider a trial run, or even a part-time opportunity to see how it goes. If you are satisfied with the way things are moving after you bring on another trainer, you can consider incorporating a full-time trainer into your business. Of course, you can decide to continue to be a one-man band and do the work yourself. Either way, consider all of your options before making a decision; and remember that you can always change your mind if your situation changes and you need to scale back or expand your business.
Instant Download
Training packages
All you need
to deliver a great training!
Our training material packages come with all you need to provide
a professional and accelerated learning solution with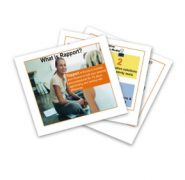 High Impact
Power Point Slide Deck
To support immersive learning, a high impact professionally designed power point slide deck to engage trainees at all levels.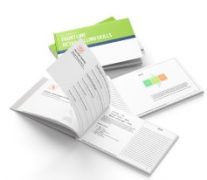 Student
Workbook
A comprehensive reference workbook you can give out to your class participants as a quick future reference.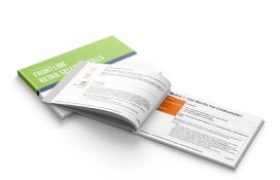 Trainer
Guide
With step-by-step clear directions with tips and suggestions on what to say and how to present each slide.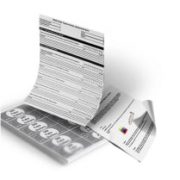 Activity
/Exercise Sheets
Various training material and support documents to help you both explain and debrief the different exercises, activities and games Plus a fun final Jeopardy style review game as a fun ending for your training program.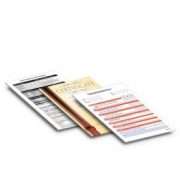 Additional
Support Documents
To ensure you have all you need to deliver a complete and professional training program, additional supporting documents are included with each full course material package. From training evaluation forms to 5 different certificate templates that you can edit and hand out to your participants at the end of your training.
Job Aids
& Forms
Specific forms designed to extend and reinforce the training that participants can utilize back on the job to help them apply the new learned concepts (Select training material packages)
Get all our training Packages
and Save!

Save over $1500 and Get each full program for under $99.00 & 6 Mini Courses free