Using twitter as a training support tool to enhance training
A few words about twitter first
Twitter is a fantastic tool to share quick ideas, links, and articles. It can easily give the user access to like-minded practitioners, fellow hobbyists, subject matter experts, authors and even celebrities. It's a wonderful communication tool characterized by a single and fast flow of information that's available to all twitter users. Twitter is a great place if you are looking for advice and the 130-character limit forces the user to be concise and to the point which can sometimes be challenging and at times may require some careful and deep thought to make your point within the limit.
Twitter is very interactive, with something going on all the time. Twitter users will discover that they can very easily extend their reach far beyond the confines of their network of friends or organization. The 120-character limit keeps from turning messages into lectures and since conversations are public, people can see them, follow them, click on links to articles or video or photos they include, forward them on to others, and jump in if they have something to add.
Now let's look at some examples and applications of this wonderful social media tool and leverage its quick informal and in the moment nature to supplement traditional classroom-based instruction, asynchronous e-learning programs and other training methods for delivering training.
The first step in incorporating twitter in your training is to create an account or several accounts for any entity you choose. For example, you can create an account for yourself, or for your current session or topic, or for all learners participating in the class you are delivering. Simply go to www.twitter.com and being the free account creation process. (If you are new to twitter, Please refer to twitter support documentation on www.twitter.com for step by step instructions of creating a twitter account and to find out how to perform all basic actions within twitter like posting tweets, following others, replying, retweeting..etc.)
You can easily have your learners follow you, in which case you can ask them to participate by using a hashtag of your choosing or set up an account for the group participating in your training program. Alternatively to manage your class as one private unit, you can use the free tool from www.grouptweet.com that can convert a standard twitter account into a group space where members can send tweets to everyone else in the group using direct messages. (There are so many twitter tools already and new ones popping up all the time, so look online for other new and creative tools and methods to leverage twitter for training)

Using twitter in preparation for training
Twitter can be a great tool for doing quick introductions to replace traditional icebreakers or set pre-course assessments or assignments and getting a feel for your participants training needs, interests, and expectations for example you can direct your class participants in advance to:
– Please tell us your name, location, and job title and one thing you want to learn from today's class
– Please share your name and the top challenge you face that prevents you from performing at your best.
– Share one personal thing about yourself (Best vacation destination, favorite book or movie)
– What's your biggest challenge in achieving your sales figures/delivering great customer service/being a manager…etc.
– Share the best leadership advice you ever received/the most helpful feedback you ever received.
– Share one example of a good, effective feedback and one bad and ineffective feedback you received.
– Send a link to an article and ask participants to read it in advance or watch an online video and prepare questions or discussion points around it as pre-work.

Using twitter inside the training room to support and reinforce your training objectives
Some trainers may find it hard to cope with trainees typing on a smartphone or tablet during class and consider it as a sign of disrespect or lack of attention but if you think of it, why should someone typing on a device be so different from someone taking notes on a legal pad? Trainees can be encouraged to send tweets as a recap of the training session to themselves, to co-workers who are not attending, or even their bosses who most trainers wish were more aware of what goes on in training.
If you as the trainer encourage your class participants to use twitter to create a stream of conversations around the topic during class, you create what is known as the "backchannel." (This is the running participant's text that often occurs during webinar type classes or online lessons. A twitter backchannel can look much the same) This backchannel can give you valuable insight as to what people are finding useful , questions they may have or see what learners perceive as the most important points.
Thoughtful use of twitter in training can also be valuable in supporting learning between training sessions by continuing a conversation from class, sending follow-up comments, and helping learners remain focused and mindful while applying new concepts back on the job after class. It can also provide a fast vehicle to get back to a participant with an answer to a question as you promised back in class.
Another effective way to utilize twitter between classes or training sessions if you assign homework or projects or readings is to encourage participants to tweet about challenges, what they are learning or tips to share as well as new resources. This can be an excellent way to help learners become more aware of their own learning, help them stay on track and in touch with one another, it also helps you monitor their progress, make the learning visible and of course not to mention reminding them of the task that needs to be done before the next session. This extends the session beyond the few hours in class with you, and enhances learning by tapping into the spaces between scheduled training events.
A few more ideas for utilizing twitter after and between training sessions to increase retention by continuing conversations:
– Tweet a new question or topic every few days to encourage more involvement and engagement between learners
– What have you done differently since the class last week?
– What's getting in the way of applying what you learned?
– Recommend relevant useful articles or websites and ask them to tweet their responses to questions like (What do you know now that you didn't' before? What was interesting? Surprising? What can you do with this information? What did you find useful? How does this tie with our discussion back in class?)
– Provide information about upcoming topics and course content
– Encourage learners to follow industry experts or authors who frequently tweet valuable advice and tips
– Encourage training class participants to find their own resources and suggest subject matter experts to follow on twitter
– Start a debate by tweeting a controversial question around the training topic with different points of view assigned to each participant to force them to adopt points of view different than their own for a few minutes' examples: companies blocking social media sites, are customers always right?
– Do a twitter customer service role play by creating an angry customer account and assign different learners different roles (Customer service representative, supervisor, call center agent..etc.) and try to diffuse the angry customer and resolve the issue.
– Assign participants to do an online research around the training topic or any related topics and post links to articles, videos or any other web based resources on the training topic or find an expert on the topic and ask them for key advice or tips.

Extend training reach, increase retention using twitter post training and beyond class
Twitter is an easy means of helping learners stay in touch with one another and with the trainer, supporting the growth of a learning community and continued development, providing encouragement and support as learners work to apply their new skills, and serving as a vehicle for cultivating a learning community. You can choose to include members of one class or set up a twitter account as the trainer for use by everyone who takes a specific training program and grow the community.
– When it comes to feedback and evaluation time, twitter can be a great tool to get you a bit more than just a happy sheet when training is over or at the end of a training day. You can identify what is "sticking" and if learners are taking away the most important information or not by asking them to repeat one or two key points from yesterday's class with no repeats or ask each participant to tweet one or two things they learned from the training or share his/her post training action plan.
– Use twitter to keep up with after-chat and to gather information or conduct one, two or four week check-ins by inviting discussion around topics such as what activities were most useful and what questions participants may still have or what have they been successfully able to implement or change since the training?
– Don't feel as the trainer, that you have to do it all yourself. Encourage participants to lead a conversation or throw in a question to the group to encourage participation in the conversation, extend and keep it going.
Creative and thoughtful use of twitter as a training support tool can be of great benefit to both trainers and learners, it's a quick, fun tool for generating quick conversations, find answers, share links, broadcasting thoughts, and supporting "Chatter" before, during and after training events.
Look out for our next post that will be all about Facebook, the social media heavyweight and some great ideas about leveraging Facebook's vast power and reach to improve and complement your training programs.

34 Full Courses & 6 Mini Courses
Get all available programs
& save ...!!
Price: $4499.95 $2995.95
Great Value For Money
Read More
Are You a
Visual, Auditory or Kinaesthetic ?
How well do you
cope under
pressure? .
Are You A
people person?
.
Forward looking, or
Stuck in a time
warp?
How content
are you?
.
How soft-centred
are you?
.
Find Out
Your Leadership
Style
How
Emotionally intelligent are You ?
| | | |
| --- | --- | --- |
| | + | |
The Presenter-Trainer Package®
Train The Trainer
Presenting With Impact
Price: $359.95 $299.95
SAVE $59.95
Read More

Retail Excellence Series®
3 Complete Courseware
Packages in 1
Frontline Retail Selling Skills
Retail Sales Planning & Forecasting
Passionate Retail Experts
Price: $539.855 $349.95
Pay for 2 Get 1 Free
Read More

Sales excellence series®
3 Complete Courseware
Packages in 1
Sales Management
Professional Selling Skills
Sales Territory Planning & Routing
Price: $539.855 $349.95
Pay for 2 Get 1 Free
Read More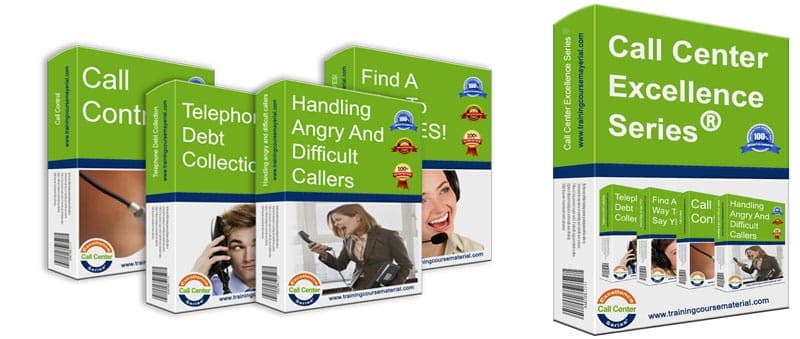 Call Center Excellence Series®
4 Complete Courseware
Packages in 1
Handling angry and difficult callers
Call control
Find a way to say YES!
Successful telephone debt collection
Price: $719.95 $449.95
Pay for 2 programs and Get 2 programs Free
Read More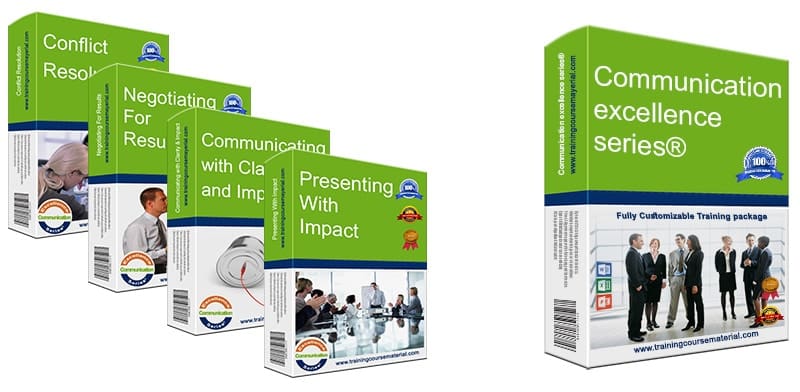 Communication Excellence Series®
4 Complete Courseware
Packages in 1
Communicating with clarity and impact
Negotiating for results
Conflict resolution
Presenting With Impact
Price: $719.95 $449.95
Pay for 2 programs and Get 2 programs Free
Read More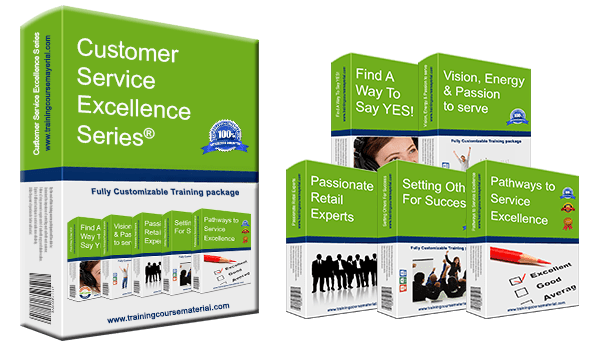 Customer Service Excellence Series®
5 Complete Courseware
Packages in 1
Vision, Energy & Passion To Serve
Pathways to service excellence
Find a way to say YES!
Passionate Retail Experts
Setting others up for success
Price: $899.75 $599.95
Pay for 3 Get 2 Free
Read More
Instant Download
Training packages
All you need
to deliver a great training!
Our training material packages come with all you need to provide
a professional and accelerated learning solution with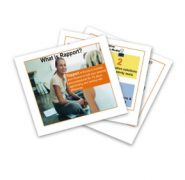 High Impact
Power Point Slide Deck
To support immersive learning, a high impact professionally designed power point slide deck to engage trainees at all levels.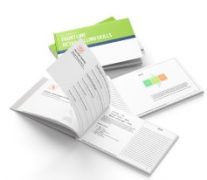 Student
Workbook
A comprehensive reference workbook you can give out to your class participants as a quick future reference.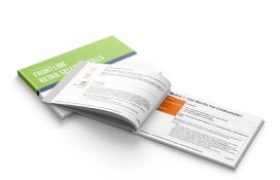 Trainer
Guide
With step-by-step clear directions with tips and suggestions on what to say and how to present each slide.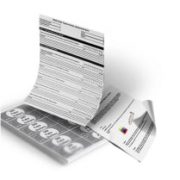 Activity
/Exercise Sheets
Various training material and support documents to help you both explain and debrief the different exercises, activities and games Plus a fun final Jeopardy style review game as a fun ending for your training program.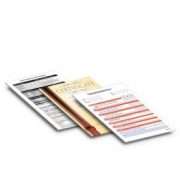 Additional
Support Documents
To ensure you have all you need to deliver a complete and professional training program, additional supporting documents are included with each full course material package. From training evaluation forms to 5 different certificate templates that you can edit and hand out to your participants at the end of your training.
Job Aids
& Forms
Specific forms designed to extend and reinforce the training that participants can utilize back on the job to help them apply the new learned concepts (Select training material packages)
Get all our training Packages
and Save!

Save over $1500 and Get each full program for under $99.00 & 6 Mini Courses free