SCAMMPERR - As a creativity tool
Creativity & Critical thinking
Hits: 21788
Michael Michalko is a creativity expert who leads creative-thinking workshops, seminars and sessions for clients around the world. After leaving military service, he applied the creative-thinking techniques that he'd researched to problems in government and business. His instruction, seminars, and creative-thinking.orkshops are popular with corporations, governments, and associations throughout the world.
Michalko created a model to help people explore problems and potential solutions from different angles in order to establish the best solution. The acronym, SCAMMPERR, below is based on that model.
S Substitute What could be substituted in the situation to make the solution work?
C Combine How could ideas or elements be combined to provide a solution?
A AdaptHow could the solution be adapted to make it work?
M MagnifyHow could ideas or elements be magnified to make the solution work?
M ModifyWhat could be modified within the solution to make it work?
P PutWhat might be put to a different use to make the solution work?
E EliminateWhat could be eliminated from the situation to allow the idea to work?
R RearrangeHow could elements be rearranged to enable the solution to work?
R Reverse How might the solution be turned around to make it work?
SCAMMPERR is a useful model and many people find that it helps them to explore the situation in different ways and arrive at new and quite different approaches.
What's so great about SCAMMPERR is that it has two different uses :
1 - Generate creative ideas and solutions
You can use SCAMMPERR to generate creative ideas to specific problems, improve a current process or introduce creative ways of providing products and services or improve a procedure, the below example explores new and creative ways for a bank marketing staff using SCAMMPERR to sell more credit cards.
2- SCAMMPERR the brainstormed results
One of the great uses of SCAMMPERR as well is using it as a filter for the results of a brainstorming session. In the example below we run all the ideas we have from brainstorming to focus on the best ideas.
For more creativity tools, check out our Creative Problem Solving & Decision Making instant download training program.
Instant Download
Training packages
All you need
to deliver a great training!
Our training material packages come with all you need to provide
a professional and accelerated learning solution with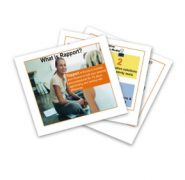 High Impact
Power Point Slide Deck
To support immersive learning, a high impact professionally designed power point slide deck to engage trainees at all levels.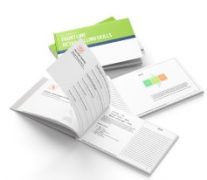 Student
Workbook
A comprehensive reference workbook you can give out to your class participants as a quick future reference.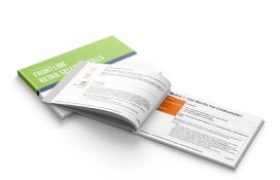 Trainer
Guide
With step-by-step clear directions with tips and suggestions on what to say and how to present each slide.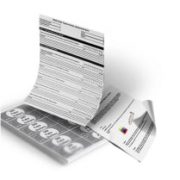 Activity
/Exercise Sheets
Various training material and support documents to help you both explain and debrief the different exercises, activities and games Plus a fun final Jeopardy style review game as a fun ending for your training program.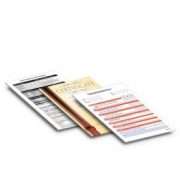 Additional
Support Documents
To ensure you have all you need to deliver a complete and professional training program, additional supporting documents are included with each full course material package. From training evaluation forms to 5 different certificate templates that you can edit and hand out to your participants at the end of your training.
Job Aids
& Forms
Specific forms designed to extend and reinforce the training that participants can utilize back on the job to help them apply the new learned concepts (Select training material packages)
Get all our training Packages
and Save!

Save over $1500 and Get each full program for under $99.00 & 6 Mini Courses free