Turning Training Activities Into Games
Adding an element of competition is one of the best ways for you as a trainer to use to keep your participants focused on the topic you are teaching. Games have always and continue to be one of the best ways to liven up your training materials for any training program you deliver. They engage the learner, present content effectively and reinforce the learning.
An excellent technique to use is to turn activities into games and have many of the same effective qualities as games. Any good activity will have a purpose, a set of procedure, rules or guidelines and will often be followed by a debriefing session. But the competitive element is missing, along with some type of scoring that leads to winning and losing.
The first step is to find an appropriate activity that works well and it's often best to choose an activity that will fit well in an already dry or highly theoretical parts of your training materials to spice-up this part and add more energy and vitality.
To make a good game, you don't necessarily have to lengthen the activity or make it more complicated—just turned into a game. It helps to keep the definition of a training game in mind: A training game is a competitive activity played according to rules within a given context, where players meet a challenge in their attempt to accomplish a goal and win.
So you will need to:
1. add competition,
2. change guidelines into rules,
3. give a context and a time limit,
4. make it challenging,
5. be clear about what constitutes a win, and
6. be sure the behaviors being practiced are applicable to course content.
The activity you are changing into a game should already be focused on behaviors that are applicable to the course content. To add a competitive element, look for a way to add a scoring component to the activity and stress the time limits. This may simply be a matter of stating how much time they have to complete the activity and that the first person or group to finish will win a prize.
If the activity is a long one and has a few steps involved, you can impose time limits for each step and award points for completing them on time. In fact, finding methods of awarding points can help change any activity into a competition. How do you do that? Well, let's see.
You can award points for the following:
• for completing a task within a given time limit
• for being the first to complete the task
• for each criteria met
• for each right answer
For example: You can use any of the scoring methods above to turn a dry part about the attitudes, skills, and knowledge of a successful supervisor into a quick game by splitting your participants into teams, handing out index cards or post it notes to each team and announce a small prize for the winning team who will come up with the most characteristics of the "Perfect Supervisor" organized into three categories attitudes, skills and knowledge.
With relatively minor changes and a little extra fantasy and drama, a good training activity can become an exciting, engaging training game. Just because the subject matter is serious doesn't make using a game inappropriate. In fact, the more important it is that the learners really learn the subject matter, the more effective it is to use a game to reinforce and solidify that learning.

34 Full Courses & 6 Mini Courses
Get all available programs
& save ...!!
Price: $4499.95 $2995.95
Great Value For Money
Read More
Are You a
Visual, Auditory or Kinaesthetic ?
How well do you
cope under
pressure? .
Are You A
people person?
.
Forward looking, or
Stuck in a time
warp?
How content
are you?
.
How soft-centred
are you?
.
Find Out
Your Leadership
Style
How
Emotionally intelligent are You ?
| | | |
| --- | --- | --- |
| | + | |
The Presenter-Trainer Package®
Train The Trainer
Presenting With Impact
Price: $359.95 $299.95
SAVE $59.95
Read More

Retail Excellence Series®
3 Complete Courseware
Packages in 1
Frontline Retail Selling Skills
Retail Sales Planning & Forecasting
Passionate Retail Experts
Price: $539.855 $349.95
Pay for 2 Get 1 Free
Read More

Sales excellence series®
3 Complete Courseware
Packages in 1
Sales Management
Professional Selling Skills
Sales Territory Planning & Routing
Price: $539.855 $349.95
Pay for 2 Get 1 Free
Read More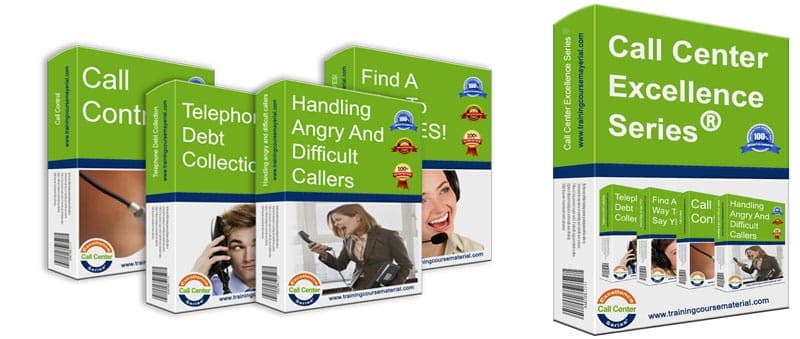 Call Center Excellence Series®
4 Complete Courseware
Packages in 1
Handling angry and difficult callers
Call control
Find a way to say YES!
Successful telephone debt collection
Price: $719.95 $449.95
Pay for 2 programs and Get 2 programs Free
Read More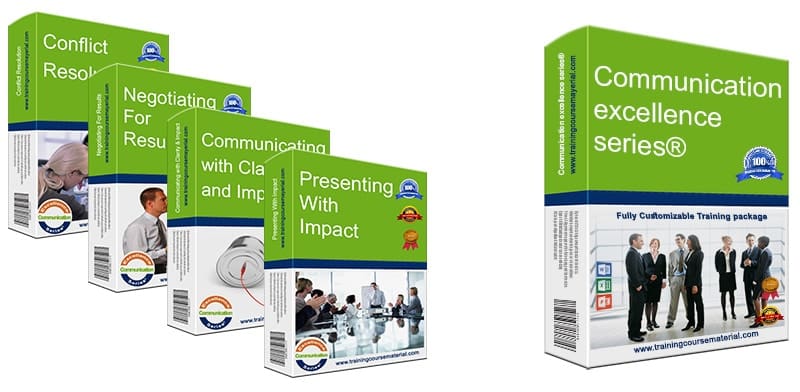 Communication Excellence Series®
4 Complete Courseware
Packages in 1
Communicating with clarity and impact
Negotiating for results
Conflict resolution
Presenting With Impact
Price: $719.95 $449.95
Pay for 2 programs and Get 2 programs Free
Read More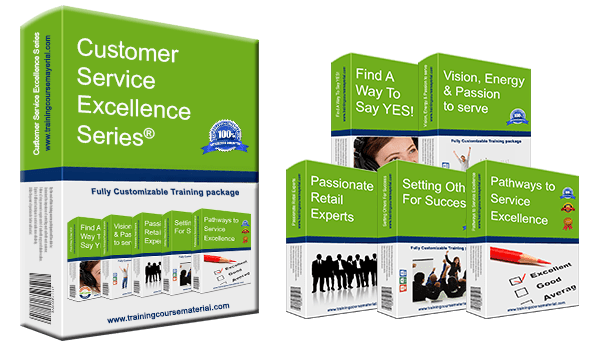 Customer Service Excellence Series®
5 Complete Courseware
Packages in 1
Vision, Energy & Passion To Serve
Pathways to service excellence
Find a way to say YES!
Passionate Retail Experts
Setting others up for success
Price: $899.75 $599.95
Pay for 3 Get 2 Free
Read More
Instant Download
Training packages
All you need
to deliver a great training!
Our training material packages come with all you need to provide
a professional and accelerated learning solution with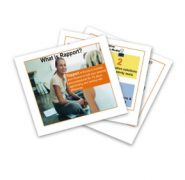 High Impact
Power Point Slide Deck
To support immersive learning, a high impact professionally designed power point slide deck to engage trainees at all levels.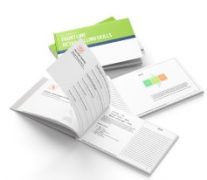 Student
Workbook
A comprehensive reference workbook you can give out to your class participants as a quick future reference.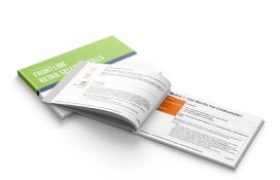 Trainer
Guide
With step-by-step clear directions with tips and suggestions on what to say and how to present each slide.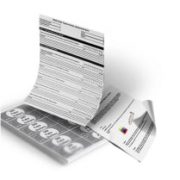 Activity
/Exercise Sheets
Various training material and support documents to help you both explain and debrief the different exercises, activities and games Plus a fun final Jeopardy style review game as a fun ending for your training program.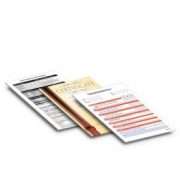 Additional
Support Documents
To ensure you have all you need to deliver a complete and professional training program, additional supporting documents are included with each full course material package. From training evaluation forms to 5 different certificate templates that you can edit and hand out to your participants at the end of your training.
Job Aids
& Forms
Specific forms designed to extend and reinforce the training that participants can utilize back on the job to help them apply the new learned concepts (Select training material packages)
Get all our training Packages
and Save!

Save over $1500 and Get each full program for under $99.00 & 6 Mini Courses free