More time is lost in work through people putting off tasks and worrying about them instead of just getting the job done. To give you an idea of your potential for procrastinating, try answering the following questions, and choose answers that you feel best applies to you. Be honest with yourself!
Try this Assessment test
You can take the "Do you procrastinate? Self assessment test"
Just in case it turned out you do, here are 12 quick procrastination killers:
1. Get started - beginning is usually the hardest part. Once you have formed the 30-day habit you're destined to succeed.
2. Break the task down into manageable chunks. If the problem seems to be a big one and you don't know where to begin, start with the easiest chunk to give you confidence, then take it one bite at a time.
3. Use your 'time gaps' - even in five minutes you can accomplish a lot. You can often make your C tasks disappear during these quieter moments.
4. Important tasks first - routine seems easy - so we waste time on it by tackling it first. Schedule the difficult tasks first and then 'reward' yourself with the easy tasks.
5. Reward yourself for doing it and not procrastinating - if you really don't want to do it, give yourself something to look forward to. When I've done this, I will have a coffee / go for a walk.
6. Start in the middle. If the first step seems the hardest, try starting in the middle and work your way outwards.
7. Give yourself more time. Set your alarm clock 15 minutes earlier.
8. Simplify it. Ask yourself if you could do it differently. Maybe you are making it more complicated than it needs to be.
9. Do nothing! Tell yourself that for fifteen minutes you are going to sit with the tasks and not do anything. (controlled procrastination) Generally people become bored and start.
10. Delegate it.
11. Involve someone else. Tell them what you intend to do, and ask them to check on your progress!
12. Use your leisure time for leisure. If you stop procrastinating then your leisure time will be 'guilt free'.

34 Full Courses & 6 Mini Courses
Get all available programs
& save ...!!
Price: $4499.95 $2995.95
Great Value For Money
Read More
Are You a
Visual, Auditory or Kinaesthetic ?
How well do you
cope under
pressure? .
Are You A
people person?
.
Forward looking, or
Stuck in a time
warp?
How content
are you?
.
How soft-centred
are you?
.
Find Out
Your Leadership
Style
How
Emotionally intelligent are You ?
| | | |
| --- | --- | --- |
| | + | |
The Presenter-Trainer Package®
Train The Trainer
Presenting With Impact
Price: $359.95 $299.95
SAVE $59.95
Read More

Retail Excellence Series®
3 Complete Courseware
Packages in 1
Frontline Retail Selling Skills
Retail Sales Planning & Forecasting
Passionate Retail Experts
Price: $539.855 $349.95
Pay for 2 Get 1 Free
Read More

Sales excellence series®
3 Complete Courseware
Packages in 1
Sales Management
Professional Selling Skills
Sales Territory Planning & Routing
Price: $539.855 $349.95
Pay for 2 Get 1 Free
Read More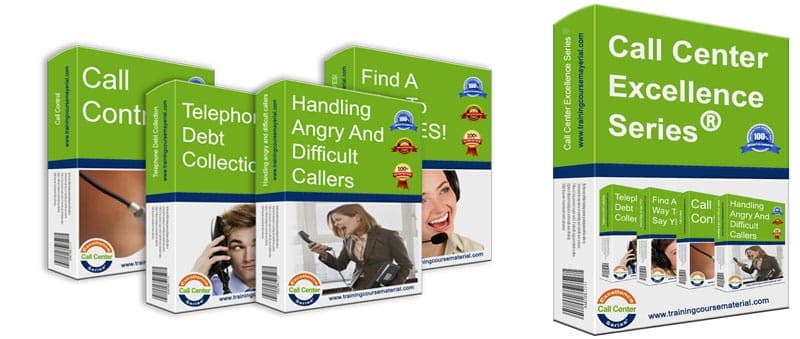 Call Center Excellence Series®
4 Complete Courseware
Packages in 1
Handling angry and difficult callers
Call control
Find a way to say YES!
Successful telephone debt collection
Price: $719.95 $449.95
Pay for 2 programs and Get 2 programs Free
Read More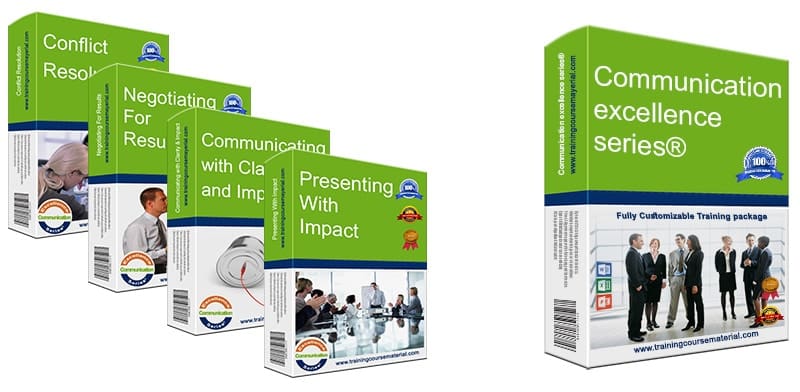 Communication Excellence Series®
4 Complete Courseware
Packages in 1
Communicating with clarity and impact
Negotiating for results
Conflict resolution
Presenting With Impact
Price: $719.95 $449.95
Pay for 2 programs and Get 2 programs Free
Read More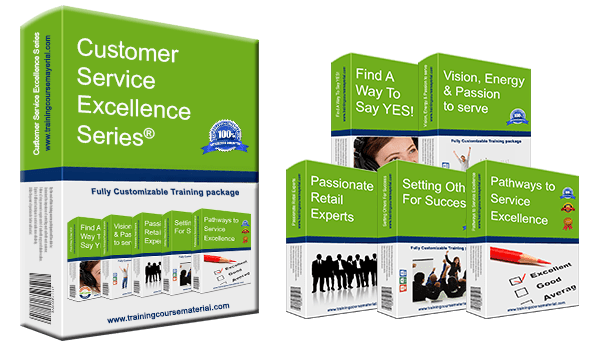 Customer Service Excellence Series®
5 Complete Courseware
Packages in 1
Vision, Energy & Passion To Serve
Pathways to service excellence
Find a way to say YES!
Passionate Retail Experts
Setting others up for success
Price: $899.75 $599.95
Pay for 3 Get 2 Free
Read More
Instant Download
Training packages
All you need
to deliver a great training!
Our training material packages come with all you need to provide
a professional and accelerated learning solution with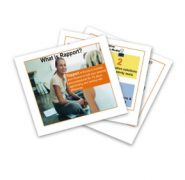 High Impact
Power Point Slide Deck
To support immersive learning, a high impact professionally designed power point slide deck to engage trainees at all levels.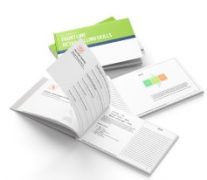 Student
Workbook
A comprehensive reference workbook you can give out to your class participants as a quick future reference.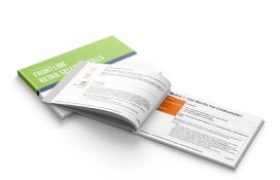 Trainer
Guide
With step-by-step clear directions with tips and suggestions on what to say and how to present each slide.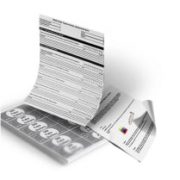 Activity
/Exercise Sheets
Various training material and support documents to help you both explain and debrief the different exercises, activities and games Plus a fun final Jeopardy style review game as a fun ending for your training program.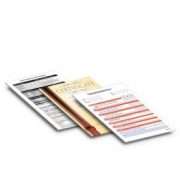 Additional
Support Documents
To ensure you have all you need to deliver a complete and professional training program, additional supporting documents are included with each full course material package. From training evaluation forms to 5 different certificate templates that you can edit and hand out to your participants at the end of your training.
Job Aids
& Forms
Specific forms designed to extend and reinforce the training that participants can utilize back on the job to help them apply the new learned concepts (Select training material packages)
Get all our training Packages
and Save!

Save over $1500 and Get each full program for under $99.00 & 6 Mini Courses free