5 Ways to Prepare Your Training Business For The New Year
5 Ways to Prepare Your Training Business For The New Year
December is a crucial month to reflect on what went well for your training business in the past 12 months and prepare for the new year. Taking the time to lay out and define your goals for the upcoming year, and putting together a comprehensive action plan, has the potential to supercharge your business so when the clocks strikes twelve on January 1st, you feel ready and raring to go.
So, where to start?
Reflect on the last year
Much like Mr. Scrooge in A Christmas Carol, before you can move forwards it is essential to look back. It may be tempting to forge onwards with new goals and new plans right off the bat, but if you don't reflect on what went well and what didn't go well for your training business, it's entirely possible you'll end up stumbling on the very same hurdles in 2019.
If you set goals for your business at the end of last year, where are you in relation to them now? Did you reach them, fall short, or abandon them entirely? How has your business changed over the last year? Are your priorities still the same?
By reflecting in this way, you can begin to form an idea of what your priorities are now, and begin forming a comprehensive roadmap for the twelve months ahead.
Set Goals
Every training business will have different goals dependent on a number of factors, but if you have reflected thoroughly on the past year, you should now have an idea of where you want to take your organisation in the next year.
That's where goal setting comes in.
Goals are the foundation on which you build your business, so it's extremely important that they are SMART. That's: specific, measurable, attainable, realistic and timebound.
'I want to make more money next year' is not a SMART goal. Vague and undefined, it does not give you a target to work towards – monetary or time related.
'I want to turn over 35% more profit than last year by the end of Q3 next year' is a SMART goal.
Set yourself four or five goals for the upcoming year. Once you have those in place, you can start to form a plan on how you are going to achieve them in the allotted time.
Get Organised
The old saying goes: "Fail to prepare, prepare to fail" and a large part of getting ready for success in 2019 is making sure you're organised.
Take some time to check that your training and health and safety certificates are up-to-date, and you are remaining compliant with all the legislation relevant to your training business.
This will ensure you start off on the right foot when next year comes around. Not only this but be sure to diarise any important dates. Put them into your calendar and set alarms for a few days before so you're not caught short at the last minute.
Refresh Your Environment
An organised and clean training environment can energise you, your staff, and your learners. Whether you deliver online training or location-based, it's time to give your surroundings a spring clean.
If you have a physical space, it's important to make sure it is organised and clean. That way, when you return after the holidays, everyone is able to focus on their goals (including you!). If you deliver training via a website or other online client, could it do with a spring clean? Get rid of adverts for courses you no longer deliver, or that are fully booked and ensure you have all of the literature prepared for upcoming courses. This will make sure you hit the ground running on your return.
Finally, make sure your e-mail inboxes are decluttered and organised. Having a robust system in place will stand you in good stead for when courses resume in the new year. Especially if you're bound to be inundated with e-mails from learners and staff on day one back in the office!
Ask for Testimonials
Nothing speaks louder about your training business than testimonials from ex-learners. As people start to wind down for the holidays, now is the time to reach out to them and ask for a recommendation, or a few words on their experience with your organisation.
Put together a survey or list of questions that can be sent out to customers via e-mail. Think about what parts of your training business you'd like them to highlight (e.g. value for money, efficiency, effectiveness, progression opportunities).
You can then use the completed questionnaires across the whole business as a way of enticing new learners to enrol on your courses.
So there you go, 5 ways to prepare your training business for 2019. Sure, it's important to take the opportunity to enjoy any downtime you may get around this time of year but resting on your laurels won't get things done in the long run.
Quiet reflection and time to define your goals for the upcoming year are absolutely essential to getting ahead, and making sure you're organised will make sure your best foot is going forward as we enter the new year.

34 Full Courses & 6 Mini Courses
Get all available programs
& save ...!!
Price: $4499.95 $2995.95
Great Value For Money
Read More
Are You a
Visual, Auditory or Kinaesthetic ?
How well do you
cope under
pressure? .
Are You A
people person?
.
Forward looking, or
Stuck in a time
warp?
How content
are you?
.
How soft-centred
are you?
.
Find Out
Your Leadership
Style
How
Emotionally intelligent are You ?
| | | |
| --- | --- | --- |
| | + | |
The Presenter-Trainer Package®
Train The Trainer
Presenting With Impact
Price: $359.95 $299.95
SAVE $59.95
Read More

Retail Excellence Series®
3 Complete Courseware
Packages in 1
Frontline Retail Selling Skills
Retail Sales Planning & Forecasting
Passionate Retail Experts
Price: $539.855 $349.95
Pay for 2 Get 1 Free
Read More

Sales excellence series®
3 Complete Courseware
Packages in 1
Sales Management
Professional Selling Skills
Sales Territory Planning & Routing
Price: $539.855 $349.95
Pay for 2 Get 1 Free
Read More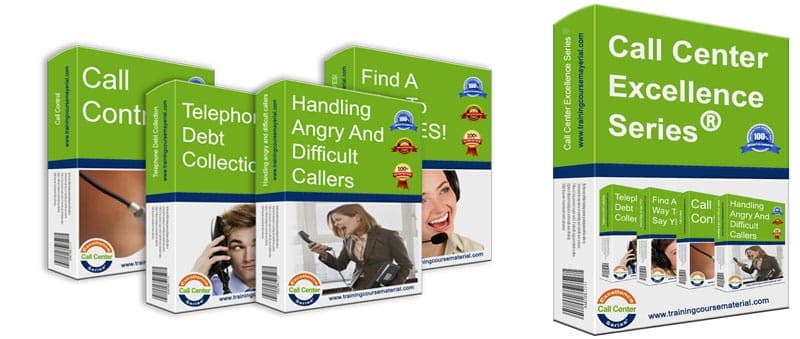 Call Center Excellence Series®
4 Complete Courseware
Packages in 1
Handling angry and difficult callers
Call control
Find a way to say YES!
Successful telephone debt collection
Price: $719.95 $449.95
Pay for 2 programs and Get 2 programs Free
Read More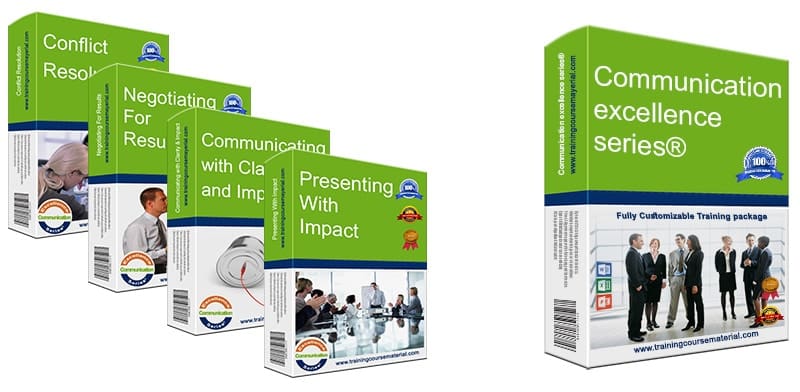 Communication Excellence Series®
4 Complete Courseware
Packages in 1
Communicating with clarity and impact
Negotiating for results
Conflict resolution
Presenting With Impact
Price: $719.95 $449.95
Pay for 2 programs and Get 2 programs Free
Read More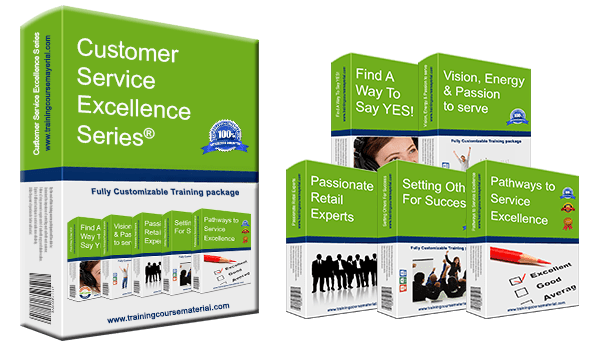 Customer Service Excellence Series®
5 Complete Courseware
Packages in 1
Vision, Energy & Passion To Serve
Pathways to service excellence
Find a way to say YES!
Passionate Retail Experts
Setting others up for success
Price: $899.75 $599.95
Pay for 3 Get 2 Free
Read More
Instant Download
Training packages
All you need
to deliver a great training!
Our training material packages come with all you need to provide
a professional and accelerated learning solution with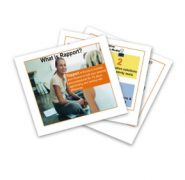 High Impact
Power Point Slide Deck
To support immersive learning, a high impact professionally designed power point slide deck to engage trainees at all levels.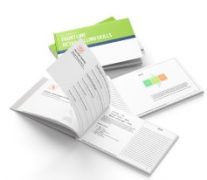 Student
Workbook
A comprehensive reference workbook you can give out to your class participants as a quick future reference.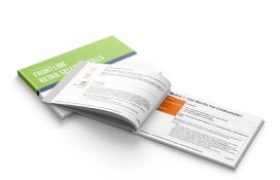 Trainer
Guide
With step-by-step clear directions with tips and suggestions on what to say and how to present each slide.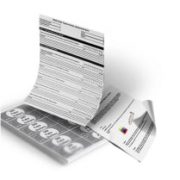 Activity
/Exercise Sheets
Various training material and support documents to help you both explain and debrief the different exercises, activities and games Plus a fun final Jeopardy style review game as a fun ending for your training program.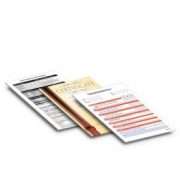 Additional
Support Documents
To ensure you have all you need to deliver a complete and professional training program, additional supporting documents are included with each full course material package. From training evaluation forms to 5 different certificate templates that you can edit and hand out to your participants at the end of your training.
Job Aids
& Forms
Specific forms designed to extend and reinforce the training that participants can utilize back on the job to help them apply the new learned concepts (Select training material packages)
Get all our training Packages
and Save!

Save over $1500 and Get each full program for under $99.00 & 6 Mini Courses free