Business Ethics & Etiquette
Hits: 8956
First Time: The Victim approach:
• As a first step for money collection, use a friendly approach.
• The technique relies on two methods:
- Closed end questions
- The customer service representative plays the role of the victim.
• The voice of the customer service representative is to be friendly and involved, looking for the customer best interest.
Scenario:
XX: Good morning Mr. Howard, this is Catherine from XYZ wireless. I was wondering if you have any challenges facing you with our services.
- Answer: No
XX: Well Mr. Howard, I am now in a rather delicate yet challenging situation!
- Answer: Please explain
XX: Your mobile number has a number of unpaid bills. This amount is due and lack of payment will lead to line suspension. This is a situation we do not want to reach. So the best way to avoid it is to pay the total amount of XXX before the (DD/MM) at any payment point near you.
Would you like me to inform you of the nearest payment point to you?
- Answer: Yes please-
XX: give him the nearest location to him
- Answer: No-
XX: Thank you for your attention and time Mr. Howard let me just remind you, the sum is XXX and needs to be paid before (DD/MM). Thank you Mr. Howard.
Second Time: Elevator approach
The second step in money collection is to use a more firm tone of voice. By firm we do not mean aggressive or aggregative, you do not threat to blame, you still maintain a friendly voice and use three methods in your speech:
- Closed end questions
- Customer service representative plays the role of the victim
- The customer service representative asks the customer for the best solution possible.
Scenario:
XX : Good morning Mr. Howard, this is Catherine from XYZ wireless, I was calling you regarding your bill payment that was due on (DD/MM). During our first telephone conversation, I tried, and am still trying to help you in all ways possible; yet I can see on my system that the payment is still pending.
How can I assist you in order to avoid further challenges?
Third Time: The consequences
The third step is the fact stating. Your voice is neutral but friendly, and you state the bad news in a cascade.
Scenario:
XX : Good Morning Mr. Howard, this is Catherine from XYZ wireless. I regret to inform you that due to lack of payment, we have no choice but to implement the company's policy regarding line suspension. This can be avoided if the payment of XXX is done within the next coming … hours. When you do so, please contact us in order to intervene and avoid such a regrettable situation.
Are you a professional debt collector? Are you looking for an effective tool to help you with your debt collection efforts?
Preparing for a debt collection call
All top debt collectors know that each collection call starts long before the actual telephone call itself starts. It starts with proper preparation. To increase their chances of success, professional debt collectors prepare, prepare and prepare to ensure they are always a few steps ahead of their debtor.
Check our successful debt collection training program by clicking below.
Instant Download
Training packages
All you need
to deliver a great training!
Our training material packages come with all you need to provide
a professional and accelerated learning solution with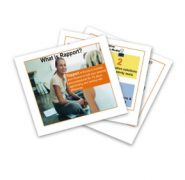 High Impact
Power Point Slide Deck
To support immersive learning, a high impact professionally designed power point slide deck to engage trainees at all levels.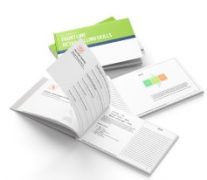 Student
Workbook
A comprehensive reference workbook you can give out to your class participants as a quick future reference.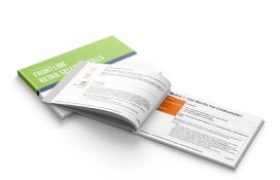 Trainer
Guide
With step-by-step clear directions with tips and suggestions on what to say and how to present each slide.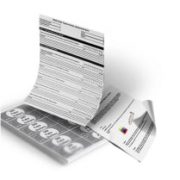 Activity
/Exercise Sheets
Various training material and support documents to help you both explain and debrief the different exercises, activities and games Plus a fun final Jeopardy style review game as a fun ending for your training program.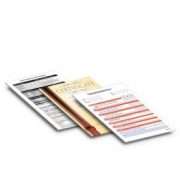 Additional
Support Documents
To ensure you have all you need to deliver a complete and professional training program, additional supporting documents are included with each full course material package. From training evaluation forms to 5 different certificate templates that you can edit and hand out to your participants at the end of your training.
Job Aids
& Forms
Specific forms designed to extend and reinforce the training that participants can utilize back on the job to help them apply the new learned concepts (Select training material packages)
Get all our training Packages
and Save!

Save over $1500 and Get each full program for under $99.00 & 6 Mini Courses free