Creativity & Critical thinking
Hits: 22869
A Decision Making tool
Force-Field Analysis is a tool for studying a situation that you want to change. The method was first described by Kurt Lewin and is based on the observations that, in general, a situation can be described as a balance between two types of forces.
First, the forces on both sides must be identified. Then they must be weighed in terms of the amount of force they exert. When we can see more clearly what these various forces are and how significant (or strong) they are, there is a better chance of bringing change in the direction we seek.
For example,look at the basic force field analysis below you decided to make for the new idea you have for improving service before you push your suggestion to your manager.
Steps in Force Field Analysis
1. Identify problem - describe in writing the change desired.
2. Define problem in terms of:
a) Present situation
b) Situation you desire to see when problem is solved
3. List forces working for and against change.
4. Underline the most important forces/give a weighting.
5. For each restraining force list actions you could take to reduce/eliminate that force.
6. For each driving force list actions which would increase that force.
7. Determine most promising steps you could take in sequence.
8. Re-examine your steps for resources required and omit steps which do not help achieve your goal.
Using Force Field Analysis as a means of conceptualising a change, highlights then, certain forces which are promoting change and others which are resisting it. Changing the balance could involve: • adding or strengthening driving forces
• removing or weakening restraining forces
• a combination of these
Example of Force Field Analysis
Present situation: Unhealthy diet, lack of exercise, gaining weight
Desired Situation: Fitter, more energy, long term health
| | |
| --- | --- |
| DRIVING FORCES | RESTRAINING FORCES |
| Good example to children | Lack of time for self to exercise |
| Join in with kids activities | Chocaholic/Puddingaholic |
| Improved self confidence/feel good factor | Ready meals on the run/routine |
| More energy/less stressed | Stress – comfort eating |
| Wardrobe of clothes that don't really fit – economic benefit | Lack of energy/motivation to get started – easy to put off |
| Long term health benefits for me | |
| Family history of strokes/heart attack | |
For more creativity and problem solving tools, check out our instant download training package: Creative Problem Solving and Decision Making.
Instant Download
Training packages
All you need
to deliver a great training!
Our training material packages come with all you need to provide
a professional and accelerated learning solution with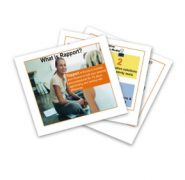 High Impact
Power Point Slide Deck
To support immersive learning, a high impact professionally designed power point slide deck to engage trainees at all levels.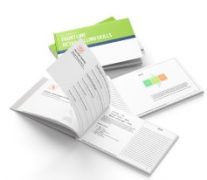 Student
Workbook
A comprehensive reference workbook you can give out to your class participants as a quick future reference.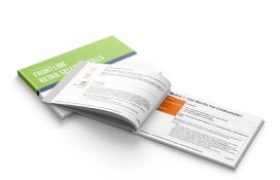 Trainer
Guide
With step-by-step clear directions with tips and suggestions on what to say and how to present each slide.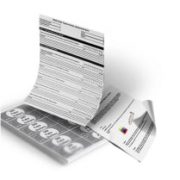 Activity
/Exercise Sheets
Various training material and support documents to help you both explain and debrief the different exercises, activities and games Plus a fun final Jeopardy style review game as a fun ending for your training program.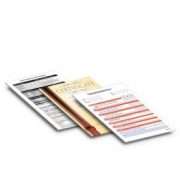 Additional
Support Documents
To ensure you have all you need to deliver a complete and professional training program, additional supporting documents are included with each full course material package. From training evaluation forms to 5 different certificate templates that you can edit and hand out to your participants at the end of your training.
Job Aids
& Forms
Specific forms designed to extend and reinforce the training that participants can utilize back on the job to help them apply the new learned concepts (Select training material packages)
Get all our training Packages
and Save!

Save over $1500 and Get each full program for under $99.00 & 6 Mini Courses free