Generalizations and prejudices hamper good communication in the workplace, in this activity, participants will be treated according to a random tag they will wear on their forehead.
This is a good activity for a group that needs to appreciate diversity and not allow labels and prejudices get in the way of proper communication and collaboration.
Materials needed:
5 or 6 sticky labels for each group that are prepared in advance as follows:
Labels can be directive, like "disagree with me," "ignore me," "treat me like the leader," "laugh at me," "respect my opinions," "find fault with me," "argue with me," "agree with me," "interrupt me," and so forth.
Or, they can be simple labels, such as "arrogant," "helpful," "self-promoting," "brown-noser," "cooperative," "a pushover," "defensive," "leader," ….etc.
Directions:
Divide the group into teams of 5 or 6 participants.
Distribute a set of labels to each team face down so they cannot read them.
Each person need to pick up one label and quickly stick it to the forehead of the person next to him/her to make sure no one does not know what label is on his/her forehead. No one should know what their label says.
Tell the group that they have five minutes where they can mingle together and pretend, they are in a party or an event organized by the company. They must respect and act according to the labels others are wearing
Once the 5 minutes are up, stop the activity, debrief and ask questions like:
How did that go? How did it feel about treating people according to a label? Was it fun? Did you feel forced? Did it get easier over time?
How did you feel about the way you were treated? Did you get angry? Frustrated? Puzzled? Annoyed? How can we link this to our day to day dealings with others back on the job?
Instant Download
Training packages
All you need
to deliver a great training!
Our training material packages come with all you need to provide
a professional and accelerated learning solution with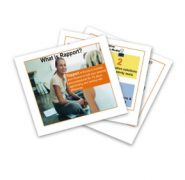 High Impact
Power Point Slide Deck
To support immersive learning, a high impact professionally designed power point slide deck to engage trainees at all levels.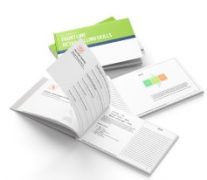 Student
Workbook
A comprehensive reference workbook you can give out to your class participants as a quick future reference.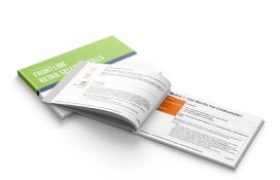 Trainer
Guide
With step-by-step clear directions with tips and suggestions on what to say and how to present each slide.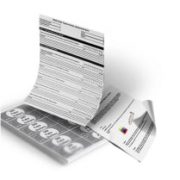 Activity
/Exercise Sheets
Various training material and support documents to help you both explain and debrief the different exercises, activities and games Plus a fun final Jeopardy style review game as a fun ending for your training program.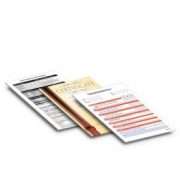 Additional
Support Documents
To ensure you have all you need to deliver a complete and professional training program, additional supporting documents are included with each full course material package. From training evaluation forms to 5 different certificate templates that you can edit and hand out to your participants at the end of your training.
Job Aids
& Forms
Specific forms designed to extend and reinforce the training that participants can utilize back on the job to help them apply the new learned concepts (Select training material packages)
Get all our training Packages
and Save!

Save over $1500 and Get each full program for under $99.00 & 6 Mini Courses free