Activity - Communication skills - Room 101
Overview 
The purpose of this exercise is to practice your influential and persuasive skills in a competitive fun debate focusing on communication skills like choosing positive language, being passionate and enthusiastic about one's case, showing 'benefits' to others …etc.
Time / 60 Minutes
Tools/Items Required
 Flip Chart , Flip Chart Marker
Set up 
The title of the activity relates to Room 101 as featured in the George Orwell novel '1984'. Room 101 is to where 'Big Brother' banishes anything that is deemed to be destructive or contradictory to the idea of the society created in the novel.
In this context we will use the Room 101 concept to argue against ridding the world of any annoying, pointless or unpleasant – things we would like to place into Room 101.
Instructions 
Split the group intro threes:
• Their first task in their trios is to come up with three things upon which firstly, they can all agree should be placed into Room 101
They will later need to persuade the wider group of their rationale, so it's important that they can convince themselves unanimously in their trio if they are to have any hope of convincing the wider group. 
If needed the trainer can supply some varied examples of things that people may have argued for in the past (these include things as varied as mosquitoes to Simon Cowell, marmite to world hunger).
This is a competitive activity and only if the majority of the wider group agree will they have their wish of getting their item into Room 101. 
• Once the group have come up with their list, tell them to formulate their rationale / arguments to the wider group
• In turn ask each trio to present their opening argument for their first item to be put into Room 101
• Invite the wider group to debate / argue against these points
• Allow the proposing group to defend / persuade the others in response to the arguments
• Next, ask them to make a closing statement summarising their case to have the item placed in Room 101
• Hold a vote amongst the wider group (except those in the proposing trio) as to whether the item should be placed in Room 101. If the majority agrees the item goes into Room 101
• Trainer marks up a tick /cross on flipchart for the proposing group
• This repeats until all groups have taken turns to argue one point in turn until all three items, for each trio have been debated
• The group(s) with the most items placed in Room 101 wins
Note for Trainers
Keep the arguments light hearted – groups will quickly ascertain that it is a competitive game and that it is in their interests to argue against the other proposing groups. Despite this, it is normally possible to persuade enough people to your point of view though if you have chosen good items and put forward a good argument.
Also be mindful of time. Ideally this activity should be completed within 60 mins for a typical sized training group, so you may need to prompt groups to make their closing statements and move the game along if the debates get too lively!
Discussion and debrief 
This persuasive communication skills warm up activity whilst it is a fun activity, it focuses on some of the techniques displayed in this warm up such as choosing positive language, being impassioned and enthusiastic about one's case, selecting "benefits" to others of coming to way of thinking etc.
Instant Download
Training packages
All you need
to deliver a great training!
Our training material packages come with all you need to provide
a professional and accelerated learning solution with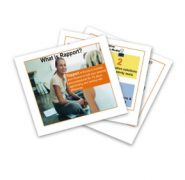 High Impact
Power Point Slide Deck
To support immersive learning, a high impact professionally designed power point slide deck to engage trainees at all levels.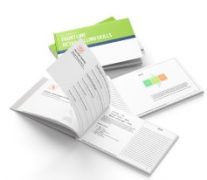 Student
Workbook
A comprehensive reference workbook you can give out to your class participants as a quick future reference.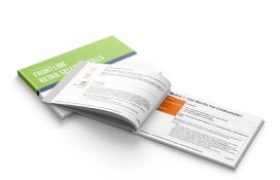 Trainer
Guide
With step-by-step clear directions with tips and suggestions on what to say and how to present each slide.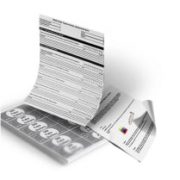 Activity
/Exercise Sheets
Various training material and support documents to help you both explain and debrief the different exercises, activities and games Plus a fun final Jeopardy style review game as a fun ending for your training program.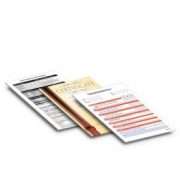 Additional
Support Documents
To ensure you have all you need to deliver a complete and professional training program, additional supporting documents are included with each full course material package. From training evaluation forms to 5 different certificate templates that you can edit and hand out to your participants at the end of your training.
Job Aids
& Forms
Specific forms designed to extend and reinforce the training that participants can utilize back on the job to help them apply the new learned concepts (Select training material packages)
Get all our training Packages
and Save!

Save over $1500 and Get each full program for under $99.00 & 6 Mini Courses free