Leadership & Management Activities
Activities below can be used or tweaked further to serve and highlight key leadership skills that can be useful in leadership training and development programs for people managers.
Manager or Leader
This classic activity clearly shows the difference between being a  manager and being a leader. Management and leadership are often interchanged within the business world; however, they are two very distinct skills. Management is essentially process/task focused and centers on the current and immediate future. Whereas, Leadership is much more people and future focused. It includes setting culture & Direction for the organization. Read more about this training activity
Objective Setting
Being able to set clear and specific objectives is crucial for anyone not just leaders or managers, and for anyone in a management position this specific competency is a must for achieving measurable results and success on the job. Read more about this training activity 
Chairs
This simple  activity focuses on  the importance of having a plan and a specific strategy for any team to achieve any task but more importantly shows the importance of having a leader who takes charge and realizes this strategy. Read more about this training activity
Build, Fly and Land 40 Paper Aero planes
This activity is for the reinforcement of several different leadership skills , some of the skills that will be  emphasized throughout this activity are planning and scheduling work, use of resources , setting objectives and priorities , coaching, checking understanding, evaluation and continuous feedback to achieve excellence and the benefits of synergy of teams in action and working collaboratively. Read more about this training activity
Did you know that we just added a FREE review game to each of our full course training packages?
It adds loads of fun and ends your training class on a high note!
The game is all done in Power Point and comes packed with questions and answers around your training package so you can easily review the content of the training, enhance retention and ensure your training participants are engaged till the very end. Just split your class into teams that compete to win a final competition by answering questions and getting points in a series of fun rounds.
That's not all!  Just like our training material packages, the game is completely customizable so you can easily use it with other training topics you teach. Just change the questions/answers, images…etc, Save as a new file & create any number of other review games and always end each class you teach on a high note. Watch this short video:
Instant Download
Training packages
All you need
to deliver a great training!
Our training material packages come with all you need to provide
a professional and accelerated learning solution with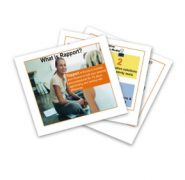 High Impact
Power Point Slide Deck
To support immersive learning, a high impact professionally designed power point slide deck to engage trainees at all levels.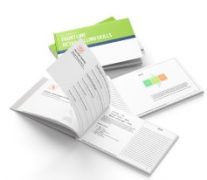 Student
Workbook
A comprehensive reference workbook you can give out to your class participants as a quick future reference.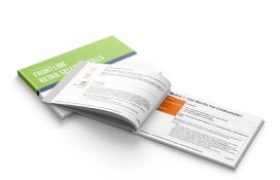 Trainer
Guide
With step-by-step clear directions with tips and suggestions on what to say and how to present each slide.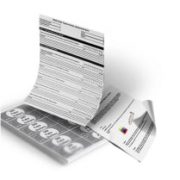 Activity
/Exercise Sheets
Various training material and support documents to help you both explain and debrief the different exercises, activities and games Plus a fun final Jeopardy style review game as a fun ending for your training program.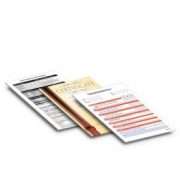 Additional
Support Documents
To ensure you have all you need to deliver a complete and professional training program, additional supporting documents are included with each full course material package. From training evaluation forms to 5 different certificate templates that you can edit and hand out to your participants at the end of your training.
Job Aids
& Forms
Specific forms designed to extend and reinforce the training that participants can utilize back on the job to help them apply the new learned concepts (Select training material packages)
Get all our training Packages
and Save!

Save over $1500 and Get each full program for under $99.00 & 6 Mini Courses free