Design a Killer Course in 4 Easy Steps
Successful courses don't just appear out of thin air.
In fact, an effective and successful training course take a lot of hard work, deep thought, and constant evaluation. But if you're stuck for a blueprint on how to get started, follow these easy steps to design a killer course.
1. Training Needs Assessment
When you're designing a new course, you need to be sure that it meets the needs of your potential learners. That's where a training needs assessment comes in.
The first step on this journey is to identify a clear goal that the training supports. It is important to pinpoint exactly what your potential attendees are going to be aiming for and the results and benefits they'd like to enjoy. Once you understand this you can start building your course around it.
When you have defined the goal, you need to break down exactly what the delegate needs to do to reach that goal.
There will be a pretty clear gap between what they are doing now and what they have to be able to do to reach that goal that you can use to inform the design of your course.
2.Understand Your Learners
As your course begins to take shape it's time to turn your attention to how the attendees are going to be learning to fill the 'gap' between where they are now and their goal. At this point, it is important to think about mixing up learning styles, so you appeal to different types of learners. For example, you may use short overviews and explanations followed by more hands-on tasks or worksheets to support their learning.
To expand on the point above, it is crucial that you understand your learners and their characteristics when it comes to developing skills and retaining information. As a general rule, it is important to recognise adult learning principles for a more effective training program.
Adult learners:
Are self-directed
Come to training with a lifetime of existing knowledge, experience and opinions
Are goal-oriented
Want training that is relevant
Want training that is task-oriented
Learn when they see "what's in it for them"
Want to be and feel respected
By honouring these learning principles, your attendees will be engaging and eager to learn within your training programme and will take away what they are looking to learn from your course.
3. Define Learning Objectives
Learning objectives form the foundation of your course. They are a list of things your attendees will be able to do once the training is completed and form a blue print for the direction of your course.
Once you have thrashed out these, all of your content should cover them, whether that be quizzes, practical tasks, workbooks, etc. Through the completion of content both the course leader and the attendees should be able to understand how what they have learnt hits the objective on the head – and how they'll apply this to the 'real world'.
4. Design Your Training Materials
Training materials are the things that will help your learners to reach their objectives, and ultimately their goal. Without your materials, no matter how much knowledge you possess on the subject, your learners will struggle to assimilate the information without engaging in meaningful and relevant learning episodes.
Again, any content or assessments must relate directly to the learning objectives. If it is cryptic or difficult to relate to, your learners will struggle to see what's in it for them, and disengage. If we revisit the learning principles, you'll see that your adult learners are self-directed and want training that is task-oriented, so it's important that you put them in control of the learning process. This means allowing learners to talk to each other, give feedback and ask questions.
Once your training course is complete, it's time to deliver the first run, which is exciting and scary at the same time. But don't worry! These first courses will give you the feedback and experience you need to refine and change the course if needs be. Don't be afraid to ask learners what they enjoyed and what they didn't enjoy, so you can chop and change the training for the next run!

34 Full Courses & 6 Mini Courses
Get all available programs
& save ...!!
Price: $4499.95 $2995.95
Great Value For Money
Read More
Are You a
Visual, Auditory or Kinaesthetic ?
How well do you
cope under
pressure? .
Are You A
people person?
.
Forward looking, or
Stuck in a time
warp?
How content
are you?
.
How soft-centred
are you?
.
Find Out
Your Leadership
Style
How
Emotionally intelligent are You ?
| | | |
| --- | --- | --- |
| | + | |
The Presenter-Trainer Package®
Train The Trainer
Presenting With Impact
Price: $359.95 $299.95
SAVE $59.95
Read More

Retail Excellence Series®
3 Complete Courseware
Packages in 1
Frontline Retail Selling Skills
Retail Sales Planning & Forecasting
Passionate Retail Experts
Price: $539.855 $349.95
Pay for 2 Get 1 Free
Read More

Sales excellence series®
3 Complete Courseware
Packages in 1
Sales Management
Professional Selling Skills
Sales Territory Planning & Routing
Price: $539.855 $349.95
Pay for 2 Get 1 Free
Read More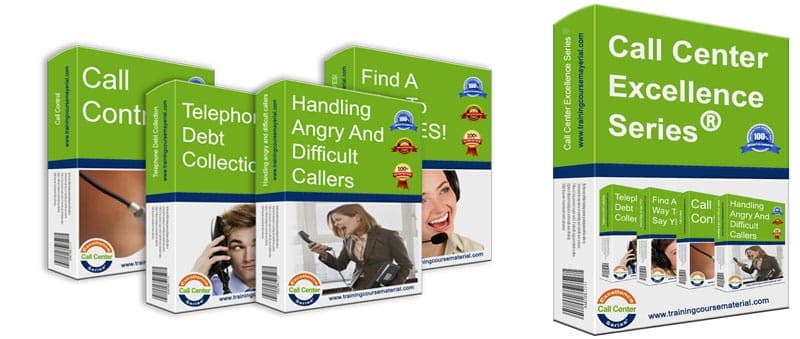 Call Center Excellence Series®
4 Complete Courseware
Packages in 1
Handling angry and difficult callers
Call control
Find a way to say YES!
Successful telephone debt collection
Price: $719.95 $449.95
Pay for 2 programs and Get 2 programs Free
Read More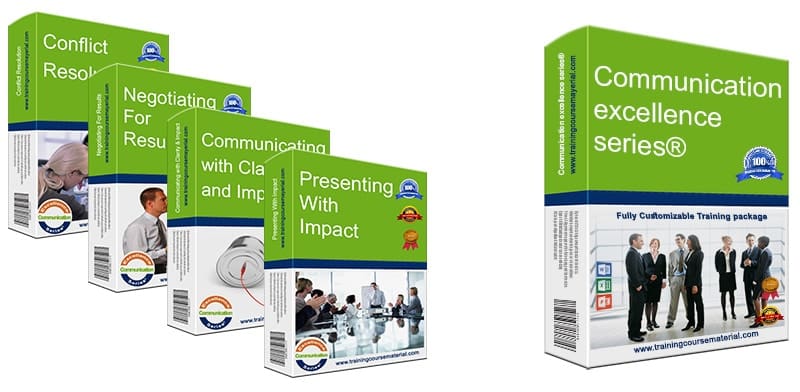 Communication Excellence Series®
4 Complete Courseware
Packages in 1
Communicating with clarity and impact
Negotiating for results
Conflict resolution
Presenting With Impact
Price: $719.95 $449.95
Pay for 2 programs and Get 2 programs Free
Read More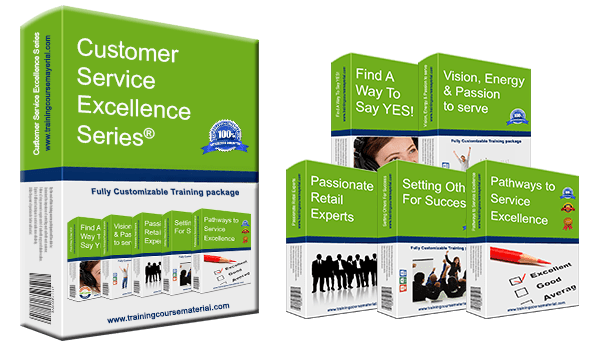 Customer Service Excellence Series®
5 Complete Courseware
Packages in 1
Vision, Energy & Passion To Serve
Pathways to service excellence
Find a way to say YES!
Passionate Retail Experts
Setting others up for success
Price: $899.75 $599.95
Pay for 3 Get 2 Free
Read More
Instant Download
Training packages
All you need
to deliver a great training!
Our training material packages come with all you need to provide
a professional and accelerated learning solution with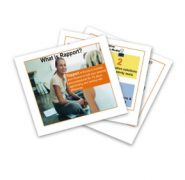 High Impact
Power Point Slide Deck
To support immersive learning, a high impact professionally designed power point slide deck to engage trainees at all levels.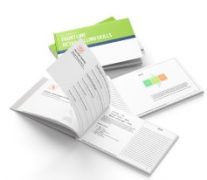 Student
Workbook
A comprehensive reference workbook you can give out to your class participants as a quick future reference.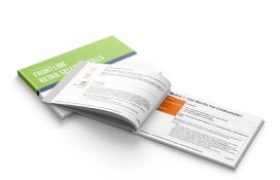 Trainer
Guide
With step-by-step clear directions with tips and suggestions on what to say and how to present each slide.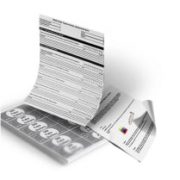 Activity
/Exercise Sheets
Various training material and support documents to help you both explain and debrief the different exercises, activities and games Plus a fun final Jeopardy style review game as a fun ending for your training program.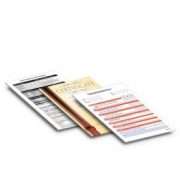 Additional
Support Documents
To ensure you have all you need to deliver a complete and professional training program, additional supporting documents are included with each full course material package. From training evaluation forms to 5 different certificate templates that you can edit and hand out to your participants at the end of your training.
Job Aids
& Forms
Specific forms designed to extend and reinforce the training that participants can utilize back on the job to help them apply the new learned concepts (Select training material packages)
Get all our training Packages
and Save!

Save over $1500 and Get each full program for under $99.00 & 6 Mini Courses free