The Law of Forgetting and Using a Training Review Game
Making Training More Fun!
Interactive exercises or games have been used to liven up training materials and presentations ever since it was discovered that people have a very short attention span. In fact, there are numerous studies to suggest that the average attention span of most adults is at best three to four minutes ! so that means any dull or heavily theoretical parts of your courseware or training materials will probably cause your participants minds to shift and start thinking of other things like whatever they'll be doing after class or wonder when is the next break. Even if they do manage to keep focused on the dry part of your training materials they probably will not remember for too long because of "The Law of Forgetting" which states that immediately upon hearing something, the average person forgets 50% of what he or she has just heard! It may be startling but it's true. 
Actually some recent studies claim that the span of attention for most of us varies anywhere from ten seconds to three or four minutes. It's easy to see, then, why people become easily bored (or underwhelmed) with overly technical courseware and training materials and respond much better when there is life and variety in the training programs and presentations they attend.
One sure fire way to inject action and excitement into any training program and increase retention of your courseware and training materials is to add a healthy competition. This Is a great way to review the content you just covered and get participants competing with each other to answer question and gain points to be the winners (for a small prize).
Jeopardy Style Training Review Game
This is why we added a competitive Power Point Review game show to each of our full courseware and training material packages. It's an additional Power Point file pre-loaded with questions and answers around each training program. The fun game competition is all within PowerPoint. You can easily add team names and run the game show style competition. Scores are automatically calculated for each team and the winning team is declared.
Click here to download a trial version of one of our review game shows. This trial version is a generic version of the Power Point game show. Each of our training material packages comes with a similar Power Point review game show loaded with questions and answers around your training course material package.
Instant Download
Training packages
All you need
to deliver a great training!
Our training material packages come with all you need to provide
a professional and accelerated learning solution with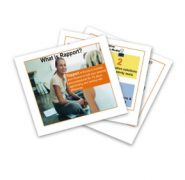 High Impact
Power Point Slide Deck
To support immersive learning, a high impact professionally designed power point slide deck to engage trainees at all levels.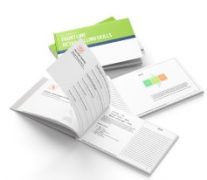 Student
Workbook
A comprehensive reference workbook you can give out to your class participants as a quick future reference.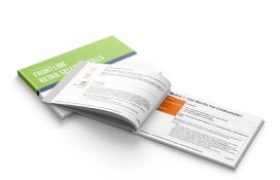 Trainer
Guide
With step-by-step clear directions with tips and suggestions on what to say and how to present each slide.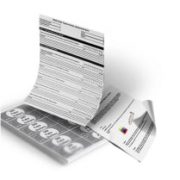 Activity
/Exercise Sheets
Various training material and support documents to help you both explain and debrief the different exercises, activities and games Plus a fun final Jeopardy style review game as a fun ending for your training program.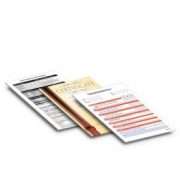 Additional
Support Documents
To ensure you have all you need to deliver a complete and professional training program, additional supporting documents are included with each full course material package. From training evaluation forms to 5 different certificate templates that you can edit and hand out to your participants at the end of your training.
Job Aids
& Forms
Specific forms designed to extend and reinforce the training that participants can utilize back on the job to help them apply the new learned concepts (Select training material packages)
Get all our training Packages
and Save!

Save over $1500 and Get each full program for under $99.00 & 6 Mini Courses free