Etiquette with the disabled
Business Ethics & Etiquette
Hits: 6916
A good place to start treating those with disabilities with respect is the language you use. Your choice of words and the way you say them have an enormous impact on the way you interact with others. Many disability groups consider terms such as "physically challenged" patronizing:
Avoid using words such as "handicapped," or "crippled," to refer to those with disabilities.
Avoid using words such as "healthy" and "normal" to refer to those without disabilities.
Don't refer to someone as "wheelchair-bound" or "confined to a wheelchair."
Use people-first terminology. A general rule is to acknowledge the disability but always place the person first. Simple as it may sound, if you use the term "person with a disability" rather than "disabled person,"you're off to a good start. For example, the preferred term for a person who can't speak is "without speech" — not "mute" and never "dumb."
Talk to everyone in a medium tone of voice. Don't talk too loudly to anyone with a disability.
Avoid getting overly concerned about figures of speech in the presence of people with disabilities. You can say "I see what you mean!" to someone who has a visual impairment, for example, and you can invite someone who uses a wheelchair to go for a walk.
For more on business etiquette, check out our intstant download Business Etiquette training package.
Instant Download
Training packages
All you need
to deliver a great training!
Our training material packages come with all you need to provide
a professional and accelerated learning solution with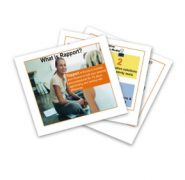 High Impact
Power Point Slide Deck
To support immersive learning, a high impact professionally designed power point slide deck to engage trainees at all levels.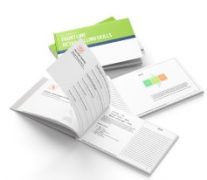 Student
Workbook
A comprehensive reference workbook you can give out to your class participants as a quick future reference.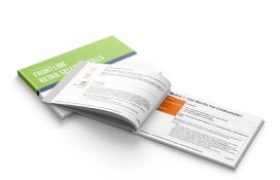 Trainer
Guide
With step-by-step clear directions with tips and suggestions on what to say and how to present each slide.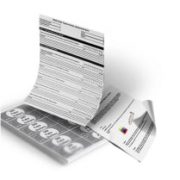 Activity
/Exercise Sheets
Various training material and support documents to help you both explain and debrief the different exercises, activities and games Plus a fun final Jeopardy style review game as a fun ending for your training program.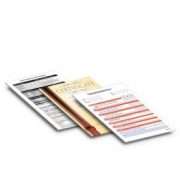 Additional
Support Documents
To ensure you have all you need to deliver a complete and professional training program, additional supporting documents are included with each full course material package. From training evaluation forms to 5 different certificate templates that you can edit and hand out to your participants at the end of your training.
Job Aids
& Forms
Specific forms designed to extend and reinforce the training that participants can utilize back on the job to help them apply the new learned concepts (Select training material packages)
Get all our training Packages
and Save!

Save over $1500 and Get each full program for under $99.00 & 6 Mini Courses free