Characteristics of a Good Debt Collector
Characteristics of a Good Debt Collector
A good debt collector possesses a combination of skills, qualities, and ethical values that enable them to effectively navigate the complexities of debt collection while maintaining professionalism, empathy, and compliance with regulations. Here are the characteristics of a good debt collector:
Communication Skills: Debt collectors need excellent verbal and written communication skills to effectively engage with debtors, explain the debt, negotiate repayment options, and address concerns.
Empathy and Emotional Intelligence: Being empathetic and understanding allows debt collectors to build rapport with debtors, acknowledge their situations, and approach conversations with sensitivity.
Problem-Solving Abilities: Debt collectors often encounter unique situations and challenges. Strong problem-solving skills help them find creative solutions and approaches to debt resolution.
Negotiation Skills: Effective negotiation techniques help debt collectors establish reasonable repayment plans, settlements, or terms that work for both parties.
Persistence: Debt collection can be challenging, so persistence is crucial for follow-ups and maintaining open lines of communication with debtors.
Professionalism: Maintaining professionalism and ethical conduct throughout the debt collection process is essential for building trust and credibility.
Attention to Detail: Accurate record-keeping, documentation, and attention to contractual and legal details are vital to ensure compliance and successful debt resolution.
Time Management: Efficiently managing multiple debtor accounts and deadlines is important for maintaining an organized and productive workflow.
Adaptability: Debt collectors need to adapt to various debtor personalities, situations, and changes in regulations or policies.
Knowledge of Debt Collection Laws: A good debt collector has a solid understanding of debt collection laws and regulations to ensure all interactions are compliant and legal.
Resilience: Dealing with challenging situations and occasional rejection requires emotional resilience to handle stress and maintain a positive attitude.
Conflict Resolution Skills: Effective conflict resolution techniques help debt collectors manage tense conversations and reach mutually agreeable solutions.
Ethical Approach: Ethical behavior is crucial in debt collection. A good debt collector abides by laws, regulations, and industry codes of conduct while treating debtors fairly.
Cultural Sensitivity: Debt collectors should be culturally sensitive and aware of diverse backgrounds, ensuring respectful interactions with debtors from different cultures.
Customer Service Mindset: Treating debtors as clients and providing positive experiences, even in difficult situations, can contribute to more productive interactions.
Tech Savviness: Familiarity with relevant software, tools, and communication platforms enables debt collectors to manage accounts efficiently.
Active Listening: Listening attentively to debtors helps debt collectors understand their concerns and tailor their responses accordingly.
Strong Ethics: Good debt collectors prioritize ethical practices, treating debtors with respect and ensuring fair treatment.
Overall, a good debt collector strikes a balance between effective communication, empathy, ethical behavior, and a commitment to resolving debts in a professional and responsible manner.

34 Full Courses & 6 Mini Courses
Get all available programs
& save ...!!
Price: $4499.95 $2995.95
Great Value For Money
Read More
Are You a
Visual, Auditory or Kinaesthetic ?
How well do you
cope under
pressure? .
Are You A
people person?
.
Forward looking, or
Stuck in a time
warp?
How content
are you?
.
How soft-centred
are you?
.
Find Out
Your Leadership
Style
How
Emotionally intelligent are You ?
| | | |
| --- | --- | --- |
| | + | |
The Presenter-Trainer Package®
Train The Trainer
Presenting With Impact
Price: $359.95 $299.95
SAVE $59.95
Read More

Retail Excellence Series®
3 Complete Courseware
Packages in 1
Frontline Retail Selling Skills
Retail Sales Planning & Forecasting
Passionate Retail Experts
Price: $539.855 $349.95
Pay for 2 Get 1 Free
Read More

Sales excellence series®
3 Complete Courseware
Packages in 1
Sales Management
Professional Selling Skills
Sales Territory Planning & Routing
Price: $539.855 $349.95
Pay for 2 Get 1 Free
Read More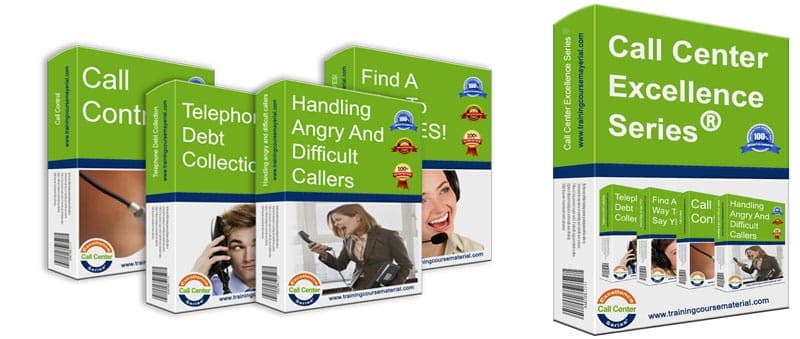 Call Center Excellence Series®
4 Complete Courseware
Packages in 1
Handling angry and difficult callers
Call control
Find a way to say YES!
Successful telephone debt collection
Price: $719.95 $449.95
Pay for 2 programs and Get 2 programs Free
Read More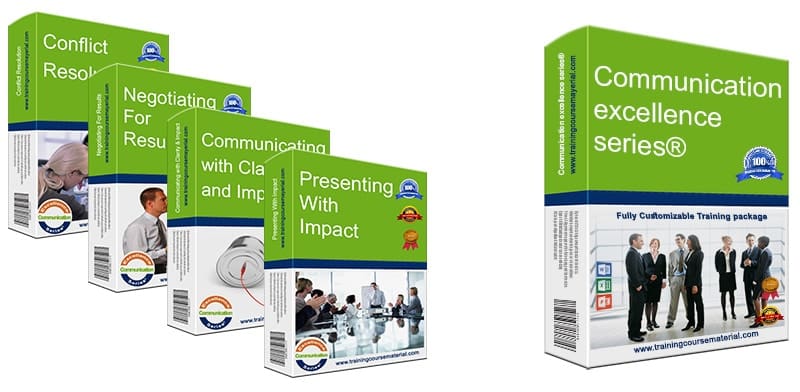 Communication Excellence Series®
4 Complete Courseware
Packages in 1
Communicating with clarity and impact
Negotiating for results
Conflict resolution
Presenting With Impact
Price: $719.95 $449.95
Pay for 2 programs and Get 2 programs Free
Read More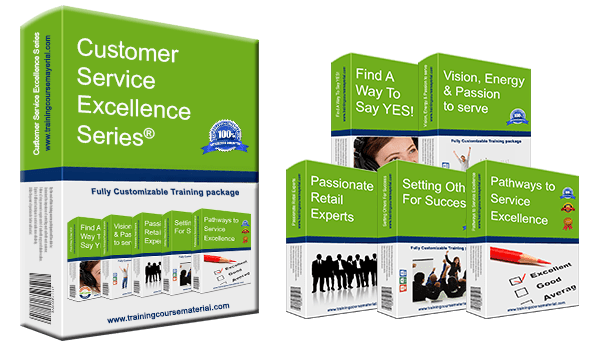 Customer Service Excellence Series®
5 Complete Courseware
Packages in 1
Vision, Energy & Passion To Serve
Pathways to service excellence
Find a way to say YES!
Passionate Retail Experts
Setting others up for success
Price: $899.75 $599.95
Pay for 3 Get 2 Free
Read More
This one day program is specifically designed for debt collection call center agents and credit department staff who deal with customers with outstanding or overdue debts. It introduces a plethora of specific debt collection call best practice and negotiation techniques to help collection staff handle challenging collection conversations more professionally with debtors and customers with overdue payments and collect more overdue debts.
Instant Download
Training packages
All you need
to deliver a great training!
Our training material packages come with all you need to provide
a professional and accelerated learning solution with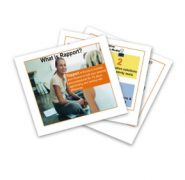 High Impact
Power Point Slide Deck
To support immersive learning, a high impact professionally designed power point slide deck to engage trainees at all levels.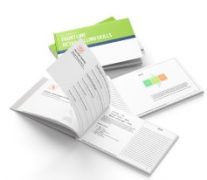 Student
Workbook
A comprehensive reference workbook you can give out to your class participants as a quick future reference.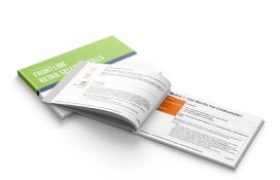 Trainer
Guide
With step-by-step clear directions with tips and suggestions on what to say and how to present each slide.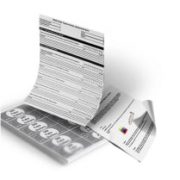 Activity
/Exercise Sheets
Various training material and support documents to help you both explain and debrief the different exercises, activities and games Plus a fun final Jeopardy style review game as a fun ending for your training program.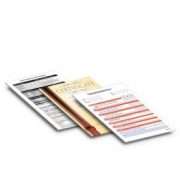 Additional
Support Documents
To ensure you have all you need to deliver a complete and professional training program, additional supporting documents are included with each full course material package. From training evaluation forms to 5 different certificate templates that you can edit and hand out to your participants at the end of your training.
Job Aids
& Forms
Specific forms designed to extend and reinforce the training that participants can utilize back on the job to help them apply the new learned concepts (Select training material packages)
Get all our training Packages
and Save!

Save over $1500 and Get each full program for under $99.00 & 6 Mini Courses free