Conflict resolution - Influencing - Negotiation
Hits: 9523
Conflict is Inevitable!
Conflict is a fact of life, it is inevitable, no matter who you are, what you do, we all encounter conflict situations either inside or outside the workplace there is no running or hiding from this fact. But before we start freaking out about being in a conflict situation which will eventually happen sooner or later there are a few facts about conflict that we must understand.
First conflict is not usually a bad thing, just think about it, how many times did it happen to you throughout your life that you had a conflict with someone or started off on the wrong foot and then you ended up being best friends? How many times have you had an argument or a conflict with someone else then after it was resolved your relation became stronger or better than it ever was before ? the fact is that a conflict situation can actually be an opportunity if we choose to look at it this way for us to build stronger relations with others either in or outside our working environment. See also : why we avoid dealing with conflict?
Now that we got this out of the way and before getting into the actual process of resolving conflict, let's look at when is a certain situation or disagreement we have with a colleague, subordinate or supervisor is considered to be a workplace conflict? Certainly not every minor disagreement and some of the major ones as well we may have with a co-worker can be considered as a workplace conflict. There is no rule that says you have to like and be liked by each and every single person in your workplace. Your company doesn't pay you your salary to like and be liked by everybody, sure it's important for the company if all employees are in harmony and get along well, but at the end of the day the company pays you to get the job done so for any situation to qualify as an official workplace conflict it must be hindering or stopping you from doing your job.
The Conflict Resolution Process
1. State the problem in a non-defensive manner
Simply stating the problem in a non-defensive way is the natural first step. Find a private area with the other party with whom you have the conflict and simply tell him/her that we do have a conflict situation and lets work together to get it resolved, please tell me honestly what exactly is bothering you and how is that related to me.
2. Listen
Just listen and do all you can to encourage him/her to keep talking , It's very important to stay calm and in control cause he/she can start saying things that may not be exactly true or that you feel them to be so unfair and it's natural to feel you want to jump in there and interrupt this person but it's very important here to resist this urge to interrupt.
3. Ask questions and be sure that both sides of the conflict have been aired and understood
Ask a lot of open ended questions and TED (Tell, Explain, Describe ) questions to get him/her to talk more and explain the situation. Keep asking questions till the other party explained everything from his/her point of view.
4. Remain non-defensive
This is the big challenge, staying in control and not letting yourself get defensive while you are hearing possible untrue and unfair comments being made about you personally and resisting the urge for defending yourself because the right time to do so did not come yet.
5. Perception is 100% of the Conflict
Remember that perception is 100% of the conflict and must be dealt with in order to solve the issue and move on. Keep in mind that this person's perception is their own reality, try to see things from their view point.
6. Get Permission to tell your side of the conflict
it's important to get permission first to tell your side of the conflict to make a point and make sure you both know that he/she has finished saying everything and now it's your turn. This should make him/her listen to you and give you a chance to tell your side of the story.
7. Focus on Behavior not personality
Always keep your conversation focused on specific behaviors rather than on personality judgments you have about the other person's personality.
8. Be specific and provide evidence
Try to include evidence to back up your case and don't forget to be specific and avoid generalizations. Remember Specificity provides answers while vagueness creates questions.
9. Agree on what the problem is
Try your best to agree both on what the specific problem is. It is very important to have concurrence from both parties to agree to what exactly is the problem.
10. Agree on a solution and plan of action
Agree together on a mutually convenient compromise and put the action plan together of who does what.
11. Follow up
Schedule a follow-up meeting to see if the proposed solution and plan of action is effective or do we need to try something else.
12. Keep the dialogue going
Remember you never know maybe you will end up being best friends, it happened a million times before.
Language to use and avoid during the above conflict resolution process
Be specific and avoid vague language
Be as clear and specific as you can be. Avoid language that can be interpreted differently by the parties, such as the following:
✓ As soon as possible
✓ If necessary
✓ Wherever appropriate
✓ When convenient
✓ More or less
Remember! Specificity provides answers, while vagueness creates questions . Be specific! Use language such as the following:
✓ By (date and time)
✓ No later than
✓ Completed on
✓ Via company e-mail
For more on conflict Resolution, check out our Conflict Resolution instant download training package.

34 Full Courses & 6 Mini Courses
Get all available programs
& save ...!!
Price: $4499.95 $2995.95
Great Value For Money
Read More
Are You a
Visual, Auditory or Kinaesthetic ?
How well do you
cope under
pressure? .
Are You A
people person?
.
Forward looking, or
Stuck in a time
warp?
How content
are you?
.
How soft-centred
are you?
.
Find Out
Your Leadership
Style
How
Emotionally intelligent are You ?
| | | |
| --- | --- | --- |
| | + | |
The Presenter-Trainer Package®
Train The Trainer
Presenting With Impact
Price: $359.95 $299.95
SAVE $59.95
Read More

Retail Excellence Series®
3 Complete Courseware
Packages in 1
Frontline Retail Selling Skills
Retail Sales Planning & Forecasting
Passionate Retail Experts
Price: $539.855 $349.95
Pay for 2 Get 1 Free
Read More

Sales excellence series®
3 Complete Courseware
Packages in 1
Sales Management
Professional Selling Skills
Sales Territory Planning & Routing
Price: $539.855 $349.95
Pay for 2 Get 1 Free
Read More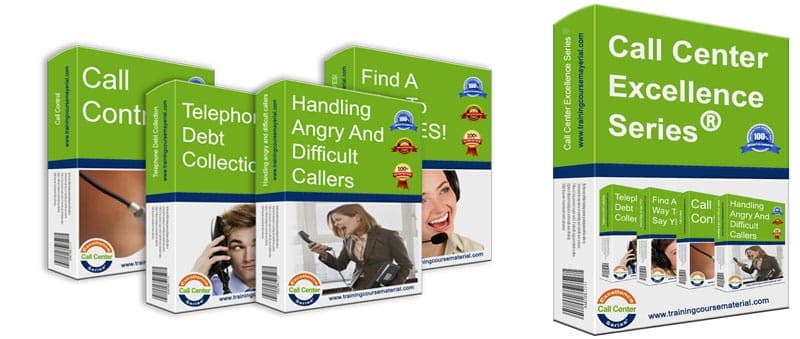 Call Center Excellence Series®
4 Complete Courseware
Packages in 1
Handling angry and difficult callers
Call control
Find a way to say YES!
Successful telephone debt collection
Price: $719.95 $449.95
Pay for 2 programs and Get 2 programs Free
Read More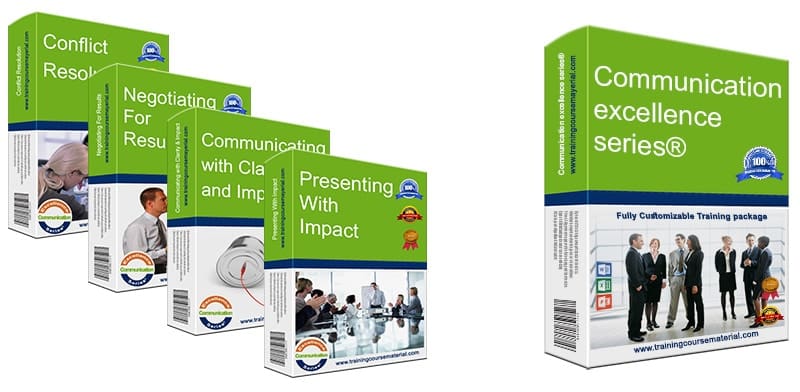 Communication Excellence Series®
4 Complete Courseware
Packages in 1
Communicating with clarity and impact
Negotiating for results
Conflict resolution
Presenting With Impact
Price: $719.95 $449.95
Pay for 2 programs and Get 2 programs Free
Read More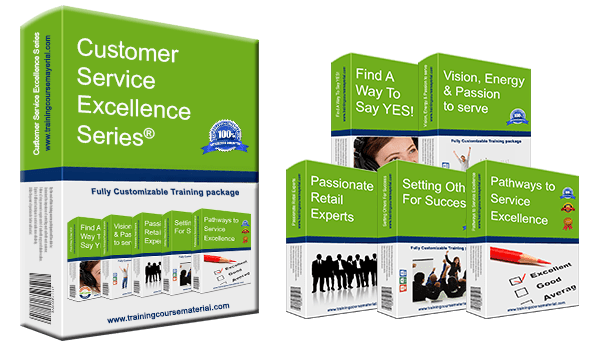 Customer Service Excellence Series®
5 Complete Courseware
Packages in 1
Vision, Energy & Passion To Serve
Pathways to service excellence
Find a way to say YES!
Passionate Retail Experts
Setting others up for success
Price: $899.75 $599.95
Pay for 3 Get 2 Free
Read More
Instant Download
Training packages
All you need
to deliver a great training!
Our training material packages come with all you need to provide
a professional and accelerated learning solution with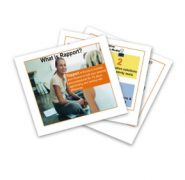 High Impact
Power Point Slide Deck
To support immersive learning, a high impact professionally designed power point slide deck to engage trainees at all levels.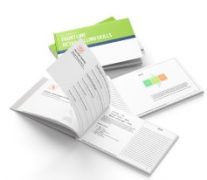 Student
Workbook
A comprehensive reference workbook you can give out to your class participants as a quick future reference.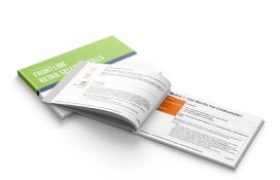 Trainer
Guide
With step-by-step clear directions with tips and suggestions on what to say and how to present each slide.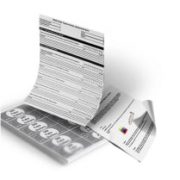 Activity
/Exercise Sheets
Various training material and support documents to help you both explain and debrief the different exercises, activities and games Plus a fun final Jeopardy style review game as a fun ending for your training program.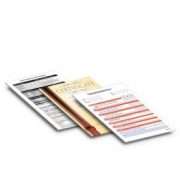 Additional
Support Documents
To ensure you have all you need to deliver a complete and professional training program, additional supporting documents are included with each full course material package. From training evaluation forms to 5 different certificate templates that you can edit and hand out to your participants at the end of your training.
Job Aids
& Forms
Specific forms designed to extend and reinforce the training that participants can utilize back on the job to help them apply the new learned concepts (Select training material packages)
Get all our training Packages
and Save!

Save over $1500 and Get each full program for under $99.00 & 6 Mini Courses free