Fishbone / Cause & Effect Diagrams
Creativity & Critical thinking
Hits: 16563
This is a simple yet powerful method of visually recording possible causes and relating effect. These help detailed investigation of processes responsible for quality problems.They provide a convenient way of revealing relationships between causes and can help in defining the problem more closely.
The diagram is created in three stages:
1. Establish what the problem or effect is, start the diagram by putting this in the box.
2. Identify the major causes. The typical headings are Material, Method, Manpower, and, Machinery. Put these in boxes on branches of the fishbone.
3. Brainstorm for sub divisions of the major causes.
Use large diagrams, as others cannot participate in the process if they cannot see it clearly. If the diagram becomes overloaded with causes, then the problem is not defined clearly and should be reviewed again. Focus discussion by circling the most likely causes and draw lines to indicate the relationships between them.
Here is an example to try to analyse and find the cause of a simple problem like arriving to work on time. Notice how we put the "problem" in a box on the Effect side (Right side), then we list all categories and all factors we can think of in the Cause side (Left side) and examin each cause carefully. Its a fact that if you analyse the problem visually using diagrams and you have all possible causes right there infornt of you, the chances are you wiill be able to find out the real cause much easier than just keeping it all in your head.
Here is another example for a more complex problem where a bank's senior staff is loosing customers and the senior staff are trying to figure out why
For more creativity and problem solving tools, check out our instant download training package: Creative Problem Solving & Decision Making
Instant Download
Training packages
All you need
to deliver a great training!
Our training material packages come with all you need to provide
a professional and accelerated learning solution with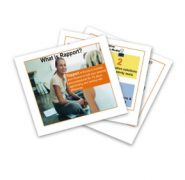 High Impact
Power Point Slide Deck
To support immersive learning, a high impact professionally designed power point slide deck to engage trainees at all levels.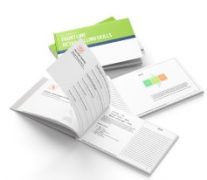 Student
Workbook
A comprehensive reference workbook you can give out to your class participants as a quick future reference.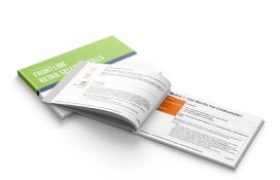 Trainer
Guide
With step-by-step clear directions with tips and suggestions on what to say and how to present each slide.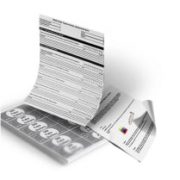 Activity
/Exercise Sheets
Various training material and support documents to help you both explain and debrief the different exercises, activities and games Plus a fun final Jeopardy style review game as a fun ending for your training program.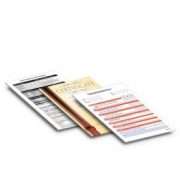 Additional
Support Documents
To ensure you have all you need to deliver a complete and professional training program, additional supporting documents are included with each full course material package. From training evaluation forms to 5 different certificate templates that you can edit and hand out to your participants at the end of your training.
Job Aids
& Forms
Specific forms designed to extend and reinforce the training that participants can utilize back on the job to help them apply the new learned concepts (Select training material packages)
Get all our training Packages
and Save!

Save over $1500 and Get each full program for under $99.00 & 6 Mini Courses free