Biggest Interviewing mistakes
Human Resources Management
Hits: 7550
Failing to dedicate enough time
Failing to dedicate enough time for the interview and the whole interviewing process is one of the main reasons why sometimes the wrong person is hired. Interviewing is not easy, enough time needs to spent specially in the preparation phase to put together a list of questions designed to give you a clear evaluation if the specific job required competencies are in the candidate or not.
Consistency is crucial.
If you enter the interview unprepared, improvising a new system of questioning or even worse with no specific sequence or system aiming to identify specific competencies your interview will most probably not be successful. Skillful interviewers think through a process and tend to follow that same method or system each time with variations that they tailor to individual situations. If you go through the interview unprepared, this will not only impact your success in finding and hiring the right person for the job, but it can also project a negative unprofessional impression of you and your company.

Talking too much
Do not talk more than 15% of the time during the interview. If you talk too much experienced candidates can figure out what kind of answers you want to hear. Asking good questions and actively listening are the two most important skills you need to run a successful interview. By asking questions you stay in control of the conversation and probe for more at specific points. And also letting the candidate talk more can lead him/her to reveal more information that otherwise you would have missed out on completely because you were talking more than you should.
" I loved his tie "
Beware of getting too impressed by a specific aspect of the candidates credentials appearance or interests, watch out for this halo effect and do not let any particular aspect affect your decisions.
Don't think you're Sigmund Freud
If you are not a certified and trained psychologist or psychiatrist, please do not try to interpret every single thing the candidate says into another hidden subconscious meanings. Yes being able to read people would be a great advantage, but do not overly try to seek out meanings behinds words and relating them to psychological factors . If you have doubts about something the candidate says, consult a professional psychologist or psychiatrist.

34 Full Courses & 6 Mini Courses
Get all available programs
& save ...!!
Price: $4499.95 $2995.95
Great Value For Money
Read More
Are You a
Visual, Auditory or Kinaesthetic ?
How well do you
cope under
pressure? .
Are You A
people person?
.
Forward looking, or
Stuck in a time
warp?
How content
are you?
.
How soft-centred
are you?
.
Find Out
Your Leadership
Style
How
Emotionally intelligent are You ?
| | | |
| --- | --- | --- |
| | + | |
The Presenter-Trainer Package®
Train The Trainer
Presenting With Impact
Price: $359.95 $299.95
SAVE $59.95
Read More

Retail Excellence Series®
3 Complete Courseware
Packages in 1
Frontline Retail Selling Skills
Retail Sales Planning & Forecasting
Passionate Retail Experts
Price: $539.855 $349.95
Pay for 2 Get 1 Free
Read More

Sales excellence series®
3 Complete Courseware
Packages in 1
Sales Management
Professional Selling Skills
Sales Territory Planning & Routing
Price: $539.855 $349.95
Pay for 2 Get 1 Free
Read More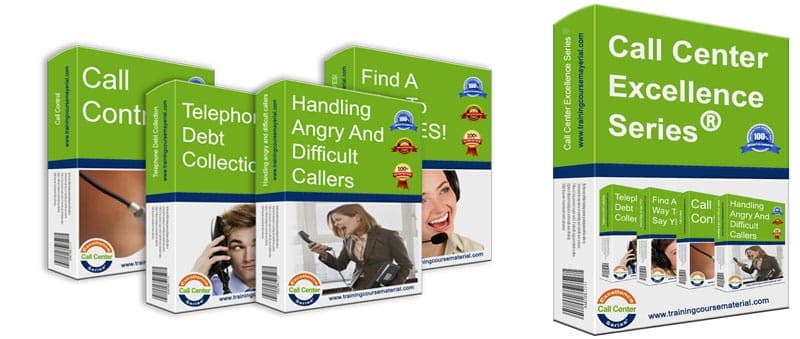 Call Center Excellence Series®
4 Complete Courseware
Packages in 1
Handling angry and difficult callers
Call control
Find a way to say YES!
Successful telephone debt collection
Price: $719.95 $449.95
Pay for 2 programs and Get 2 programs Free
Read More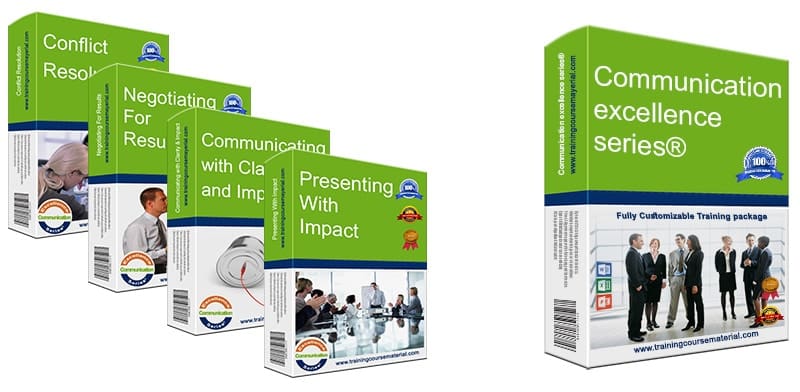 Communication Excellence Series®
4 Complete Courseware
Packages in 1
Communicating with clarity and impact
Negotiating for results
Conflict resolution
Presenting With Impact
Price: $719.95 $449.95
Pay for 2 programs and Get 2 programs Free
Read More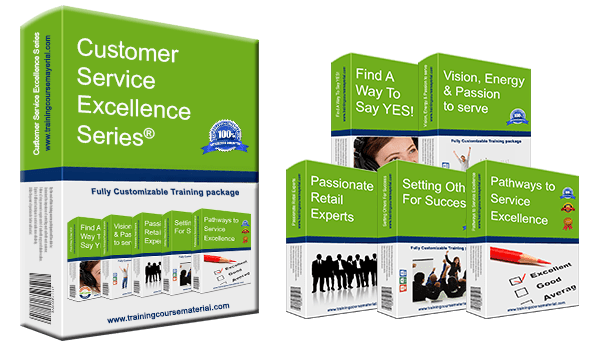 Customer Service Excellence Series®
5 Complete Courseware
Packages in 1
Vision, Energy & Passion To Serve
Pathways to service excellence
Find a way to say YES!
Passionate Retail Experts
Setting others up for success
Price: $899.75 $599.95
Pay for 3 Get 2 Free
Read More
Instant Download
Training packages
All you need
to deliver a great training!
Our training material packages come with all you need to provide
a professional and accelerated learning solution with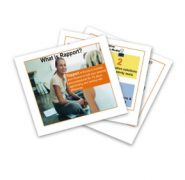 High Impact
Power Point Slide Deck
To support immersive learning, a high impact professionally designed power point slide deck to engage trainees at all levels.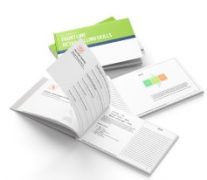 Student
Workbook
A comprehensive reference workbook you can give out to your class participants as a quick future reference.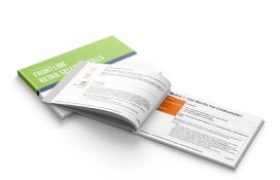 Trainer
Guide
With step-by-step clear directions with tips and suggestions on what to say and how to present each slide.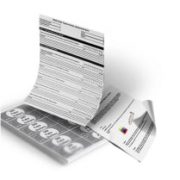 Activity
/Exercise Sheets
Various training material and support documents to help you both explain and debrief the different exercises, activities and games Plus a fun final Jeopardy style review game as a fun ending for your training program.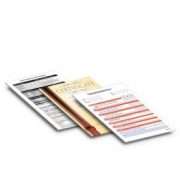 Additional
Support Documents
To ensure you have all you need to deliver a complete and professional training program, additional supporting documents are included with each full course material package. From training evaluation forms to 5 different certificate templates that you can edit and hand out to your participants at the end of your training.
Job Aids
& Forms
Specific forms designed to extend and reinforce the training that participants can utilize back on the job to help them apply the new learned concepts (Select training material packages)
Get all our training Packages
and Save!

Save over $1500 and Get each full program for under $99.00 & 6 Mini Courses free