Measuring Training ROI for sales and Service staff
Human Resources Management
Hits: 10334
Measuring training impact is not easy
First we must clearly point out that measuring ROI of training is usually not an easy task to do or to measure accurately. Financial results for individual employees, teams and departments are measurable, but how these were influenced by the training alone is the difficult bit. But still to try and get an accurate picture as possible of the impact of training, we can get a bit creative here. We would need to involve the target group's management team and look at different ways of measuring return on investment and training effectiveness. here several approaches can be combined; some objective and measurable and some subjective and a matter of opinion.
The overall issue is how much did we invest and did we get a good return on that investment. We need to define what return we are looking for. Is it increased sales, profits, staff retention, team morale, conversion rates, customer satisfaction? Once we have defined the return we are looking for, we can look at ways of measuring the impact of the training. Overall, it is essential to make sure we are measuring not only the progress of performance improvement but also the ROI of the training. Some suggestions for measurement include:
There are 4 Main areas where training effectiveness can be evaluated in a sales and service working environment:

1. Performance. The best way to measure performance is usually utilising the current KPI measurements of revenue, sales, customer satisfaction and quality, we would suggest taking a review of the scorecard performance measures and assessing the impact on these aspects of the training. In particular these should focus on the following:
1. Customer retention and repeat business
2. Lifetime value of a customer
3. Revenue and Sales (particularly including upselling and cross-selling of products)
4. Sales and revenue at an individual level
5. increase in sales or any other promotions during the period or directly following the training
6. The sales mix - measurement are sales staff selling the right mix (High value and low value items as well) additional products etc
7. Key sales trend analysis – e.g. increase in sales of a specific product or service at all staff and market levels
8. Estimate the cost of sending each participant to the training and add this cost or multiples of this cost to their sales target this can be done on an individual, team or departmental basis
9. Ask participants what they thought about the training. Subjective feedback against agreed criteria.
2. Behaviours. In most soft skills training development programs a lot of focus is placed on changing the behaviours of managers, team leaders and front liners, and this should also be reflected. However if no behavioural measures are in place and have not been measured prior to the training, it may be difficult to assess the impact. These measures would typically be assessed by means of a staff and / or customer survey to assess the change.
3. Staff satisfaction. By engaging more with staff and focussing on improving their energy, motivation, capability, skills and attitude there should definitely be an improvement in staff satisfaction and engagement across the board. This should also effect a reduction in staff stress levels across all levels. Again, not only should the program measure sickness, attrition and absence, but the program could also conduct a staff engagement survey to give in-depth behavioural assessments and determine what feelings have changed since the development initiative began. Obviously it would be beneficial to have conducted a staff survey before the training program began so if there is any data on this it would be helpful. Also the ENPS(Employees Net promoter score) should have improved.
4. Customers. Customer satisfaction levels should very quickly show a definite improvement where training has taken place and hopefully the training program will have a "before and after" measure to assess the impact directly. Ideally these should also be measured for each customer group at each Department.

34 Full Courses & 6 Mini Courses
Get all available programs
& save ...!!
Price: $4499.95 $2995.95
Great Value For Money
Read More
Are You a
Visual, Auditory or Kinaesthetic ?
How well do you
cope under
pressure? .
Are You A
people person?
.
Forward looking, or
Stuck in a time
warp?
How content
are you?
.
How soft-centred
are you?
.
Find Out
Your Leadership
Style
How
Emotionally intelligent are You ?
| | | |
| --- | --- | --- |
| | + | |
The Presenter-Trainer Package®
Train The Trainer
Presenting With Impact
Price: $359.95 $299.95
SAVE $59.95
Read More

Retail Excellence Series®
3 Complete Courseware
Packages in 1
Frontline Retail Selling Skills
Retail Sales Planning & Forecasting
Passionate Retail Experts
Price: $539.855 $349.95
Pay for 2 Get 1 Free
Read More

Sales excellence series®
3 Complete Courseware
Packages in 1
Sales Management
Professional Selling Skills
Sales Territory Planning & Routing
Price: $539.855 $349.95
Pay for 2 Get 1 Free
Read More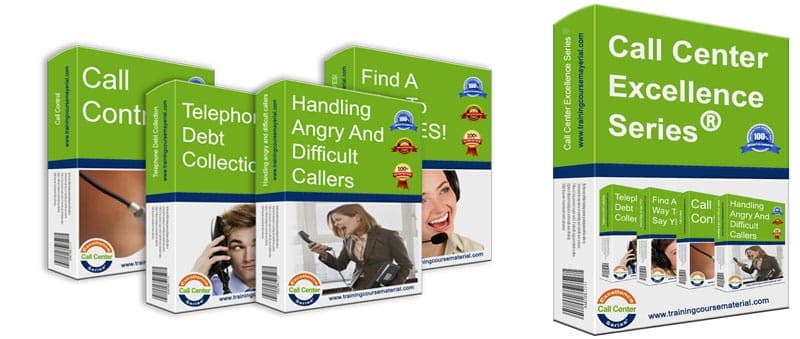 Call Center Excellence Series®
4 Complete Courseware
Packages in 1
Handling angry and difficult callers
Call control
Find a way to say YES!
Successful telephone debt collection
Price: $719.95 $449.95
Pay for 2 programs and Get 2 programs Free
Read More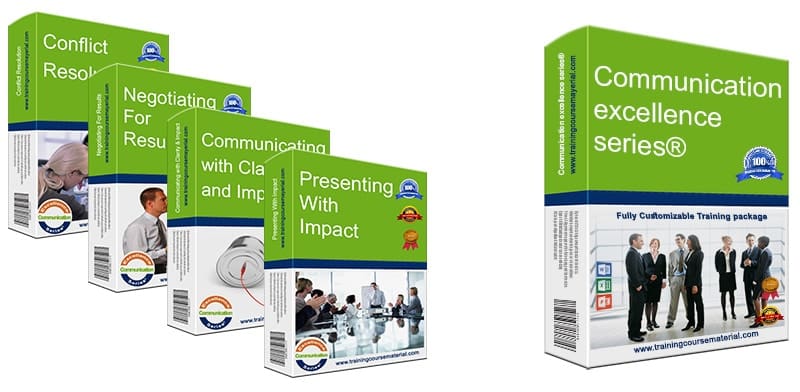 Communication Excellence Series®
4 Complete Courseware
Packages in 1
Communicating with clarity and impact
Negotiating for results
Conflict resolution
Presenting With Impact
Price: $719.95 $449.95
Pay for 2 programs and Get 2 programs Free
Read More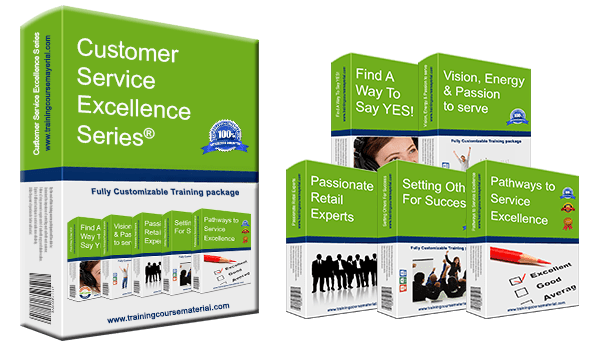 Customer Service Excellence Series®
5 Complete Courseware
Packages in 1
Vision, Energy & Passion To Serve
Pathways to service excellence
Find a way to say YES!
Passionate Retail Experts
Setting others up for success
Price: $899.75 $599.95
Pay for 3 Get 2 Free
Read More
Instant Download
Training packages
All you need
to deliver a great training!
Our training material packages come with all you need to provide
a professional and accelerated learning solution with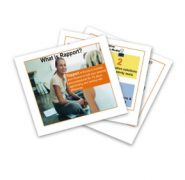 High Impact
Power Point Slide Deck
To support immersive learning, a high impact professionally designed power point slide deck to engage trainees at all levels.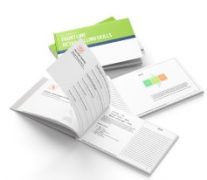 Student
Workbook
A comprehensive reference workbook you can give out to your class participants as a quick future reference.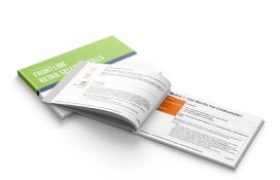 Trainer
Guide
With step-by-step clear directions with tips and suggestions on what to say and how to present each slide.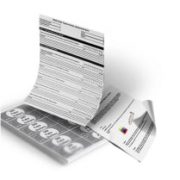 Activity
/Exercise Sheets
Various training material and support documents to help you both explain and debrief the different exercises, activities and games Plus a fun final Jeopardy style review game as a fun ending for your training program.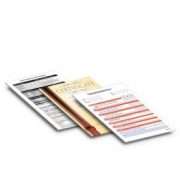 Additional
Support Documents
To ensure you have all you need to deliver a complete and professional training program, additional supporting documents are included with each full course material package. From training evaluation forms to 5 different certificate templates that you can edit and hand out to your participants at the end of your training.
Job Aids
& Forms
Specific forms designed to extend and reinforce the training that participants can utilize back on the job to help them apply the new learned concepts (Select training material packages)
Get all our training Packages
and Save!

Save over $1500 and Get each full program for under $99.00 & 6 Mini Courses free