Action centered Leadership
Leadership & Management
Hits: 13742
TASK/TEAM/INDIVIDUAL
LEADERSHIP QUALITIES
Any group will expect its leader to have certain qualities and these will vary with the situation. There is not, however, a standard mix of qualities to make the perfect leader in all situations. It is therefore important to look at the actions a leader has to take to be effective.
LEADERSHIP ACTIONS
A leader is employed to get the job done through the people he/she manages. He/she therefore has three areas in which to work:
1. the Task
2. the Individual
3. the Team
The model above shows three circles overlapping, demonstrating how all three are interrelated. To be effective, a team needs team spirit and targets to aim for in order to get the job done. The individual has personal needs and ambitions and a need to be an effective member of the team.
The leader's responsibility, irrespective of the level of management is to:
1. achieve the Task
2. develop the Individuals
3. build the Team
A breakdown or neglect in one area will affect the others and prevent the job being done as effectively as it could be.
The Leader's job is therefore to satisfy all three areas by achieving the task, developing the individual and welding the individuals into a cohesive team committed to getting the job done.
Action-Centered Leadership
Is about the Role of the Action-Centred Leader and how it fits with the management cycle above and how to balance between task, team and needs of individuals.
To Meet the Task Needs the leader should: • By agreeing/deciding objectives and seeking all available information
• By defining skills required
• By making a workable plan
• By briefing group on the task, plan and goal
• By explaining why the task is necessary
• By allocating/delegating tasks to group members
• By keeping discussion and actions relevant to the task
• By influencing tempo
• By clarifying or defining policy when required
• By monitoring time
In other words leaders must: Plan,Communicate,Organise and Implement,Monitor and Control
To Meet the Individual Needs the leader should:
• By establishing any special knowledge or skills possessed by individuals, which are relevant to the task
• By encouraging individual contributions and ideas
• By reconciling disagreements or airing them
• By checking the feasibility of an idea
In other words the leaders must: Plan and organise,Communicate, Review and Evaluate

To Meet the Team Maintenance Needs the leader should:

• By setting and maintaining group standards
• By encouraging the group
• By checking progress made and changing work if necessary
• By maintaining harmony, unity and co-operation in the group
• By assessing group performance
• By helping the group evaluate its own
• Performance against standards
In other words the leaders must: Implement,Communicate,Monitor and Control,Review and Evaluate
For more leadership skills, check out our Instant download leadership training program "Lead, Motivate & Inspire"
Instant Download
Training packages
All you need
to deliver a great training!
Our training material packages come with all you need to provide
a professional and accelerated learning solution with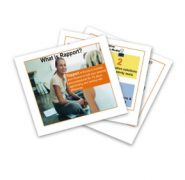 High Impact
Power Point Slide Deck
To support immersive learning, a high impact professionally designed power point slide deck to engage trainees at all levels.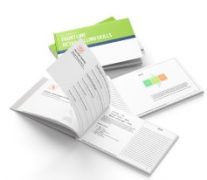 Student
Workbook
A comprehensive reference workbook you can give out to your class participants as a quick future reference.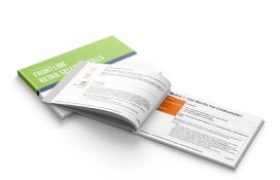 Trainer
Guide
With step-by-step clear directions with tips and suggestions on what to say and how to present each slide.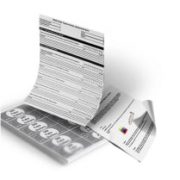 Activity
/Exercise Sheets
Various training material and support documents to help you both explain and debrief the different exercises, activities and games Plus a fun final Jeopardy style review game as a fun ending for your training program.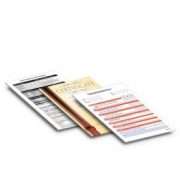 Additional
Support Documents
To ensure you have all you need to deliver a complete and professional training program, additional supporting documents are included with each full course material package. From training evaluation forms to 5 different certificate templates that you can edit and hand out to your participants at the end of your training.
Job Aids
& Forms
Specific forms designed to extend and reinforce the training that participants can utilize back on the job to help them apply the new learned concepts (Select training material packages)
Get all our training Packages
and Save!

Save over $1500 and Get each full program for under $99.00 & 6 Mini Courses free