Leadership & Management
Hits: 8259
Do you think you are indispensible?
Managers and team leaders sometimes think they are indispensible, or feel that to get it done right i got to do it myself or its faster if i do it myself, the excuses are endless. There is a fine line between being aware of what your team is doing and being in their face going through every detail of their work and ending up annoying them and getting in the way of their development and growth.
What Is Micromanaging?
Micromanagement is defined as a manager being excessively controlling of his/her team members which is usually because of lack of trust or faith in the team's capabilities.
In addition to creating tension within teams, Micromanagement can be a maze that keeps the team leader stuck in a mass of details and lose focus on the main goals and lose the big picture.
Once you begin delegating the work, you'll find that you have more time to concentrate on higher-level leadership work, such as charting a course for your department in the coming months and years. Remember that a manager or leader's must spend most of his/her time working on planning and organizing, enhancing relationships between team members and empowering himself/herself and his/her team.
Below are some indicators that can tell you if you have a micromanaging problem or can help you spot micromanagers, but keep this key fact in your head that ending micromanagement lies in learning to trust the individuals in your team and knowing how to delegate tasks to them. Know a micromanager when you see one:
Never delegate:
Do you hardly ever delegate tasks to your team members ? and if you do, you never ask them for their opinions or thoughts on how to get things done?
It has to be "My way" :
When you assign a project to your team, do you continually check up on them because you are convinced they will not do it "Your way" which is of course " The right way" as far as you are concerned and since it's " Your way " every other way they use is the " wrong way" of getting it done?
Eyes on the clock:
Do you keep record of what time each of your team members arrives for work and how much time they spend on breaks?
Asking too many questions:
Do you assign a specific project to a team member and then keep returning back to that team member several times to ask him/her about the progress of the project?
Surrounded by incompetence:
Do you get sometimes the feeling you are all alone and surrounded by a group of careless incompetent people who lack the responsibility of getting the job done without your help and guidance?
Micromanaging to an extent is not bad for you as a leader or a people manager, of course you need to be aware of the details of the work being done. But Paying too much attention to details it can take your focus off the big picture where your focus should always be. The following are some methods that can help you stop micromanaging if you are showing any of the symptoms above:
1-Stay away from details
This can be tough. but to stop micromanaging you have to force yourself away from details, you must remember that you should not do everything yourself, you are only successful as a leader or people manager if work is flowing if you are on the job or on holiday. You must hold back from getting into the details even if you are incredibly experienced at the type of work the team are doing.

2-Leave them Alone
Learn to trust your team, if you are used to checking up on them every once in a while correcting them and giving directions on the fly disturbing their natural work tendencies, by time they will start thinking only of what you would do rather than doing it their way which can kill their own creativity and problem solving capabilities.

3-Expect a learning curve
Mistakes do happen, actually that is how human beings learn, so expect your employees to make mistakes but make sure they learn from them. Remember the first time you did the same task, it wasn't perfect was it ? so expect a learning curve and don't be a perfectionist.

4-Give them confidence
When you micromanage you are basically telling your team "you can never do this job better than me " which has a very negative effect on their self confidence. Giving confidence is an extremely important part of the development and success of team members and teams as a whole.
For more on leadership and management skills, check out our instant download Leadership skills training package "Lead, Motivate & Inspire" and management skills customizable training package "Managing People"

34 Full Courses & 6 Mini Courses
Get all available programs
& save ...!!
Price: $4499.95 $2995.95
Great Value For Money
Read More
Are You a
Visual, Auditory or Kinaesthetic ?
How well do you
cope under
pressure? .
Are You A
people person?
.
Forward looking, or
Stuck in a time
warp?
How content
are you?
.
How soft-centred
are you?
.
Find Out
Your Leadership
Style
How
Emotionally intelligent are You ?
| | | |
| --- | --- | --- |
| | + | |
The Presenter-Trainer Package®
Train The Trainer
Presenting With Impact
Price: $359.95 $299.95
SAVE $59.95
Read More

Retail Excellence Series®
3 Complete Courseware
Packages in 1
Frontline Retail Selling Skills
Retail Sales Planning & Forecasting
Passionate Retail Experts
Price: $539.855 $349.95
Pay for 2 Get 1 Free
Read More

Sales excellence series®
3 Complete Courseware
Packages in 1
Sales Management
Professional Selling Skills
Sales Territory Planning & Routing
Price: $539.855 $349.95
Pay for 2 Get 1 Free
Read More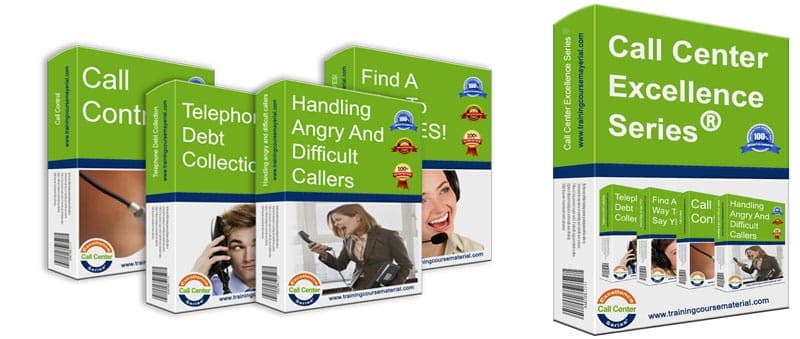 Call Center Excellence Series®
4 Complete Courseware
Packages in 1
Handling angry and difficult callers
Call control
Find a way to say YES!
Successful telephone debt collection
Price: $719.95 $449.95
Pay for 2 programs and Get 2 programs Free
Read More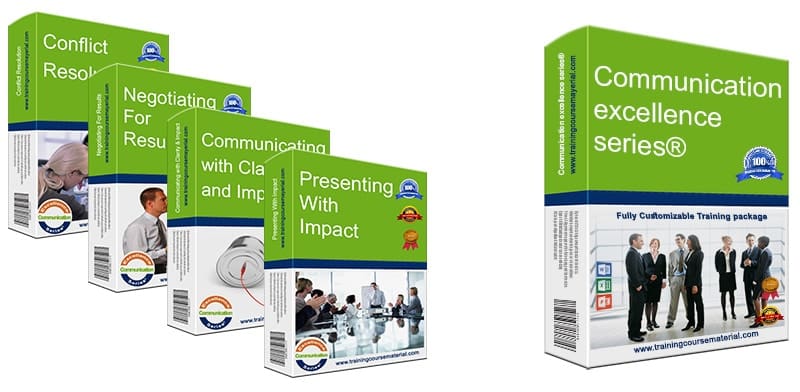 Communication Excellence Series®
4 Complete Courseware
Packages in 1
Communicating with clarity and impact
Negotiating for results
Conflict resolution
Presenting With Impact
Price: $719.95 $449.95
Pay for 2 programs and Get 2 programs Free
Read More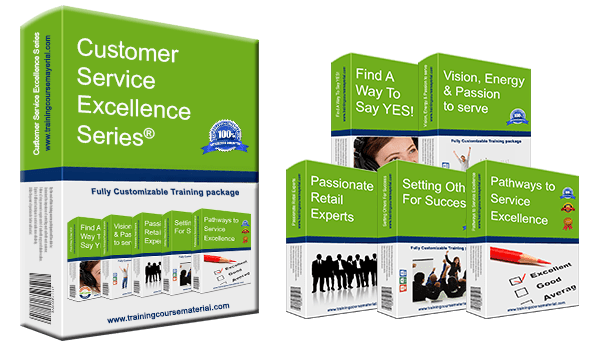 Customer Service Excellence Series®
5 Complete Courseware
Packages in 1
Vision, Energy & Passion To Serve
Pathways to service excellence
Find a way to say YES!
Passionate Retail Experts
Setting others up for success
Price: $899.75 $599.95
Pay for 3 Get 2 Free
Read More
Instant Download
Training packages
All you need
to deliver a great training!
Our training material packages come with all you need to provide
a professional and accelerated learning solution with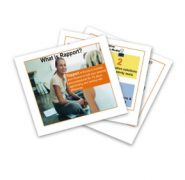 High Impact
Power Point Slide Deck
To support immersive learning, a high impact professionally designed power point slide deck to engage trainees at all levels.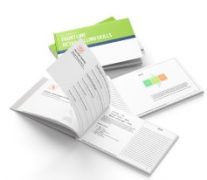 Student
Workbook
A comprehensive reference workbook you can give out to your class participants as a quick future reference.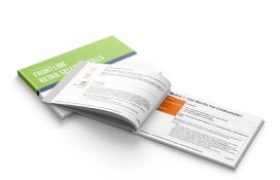 Trainer
Guide
With step-by-step clear directions with tips and suggestions on what to say and how to present each slide.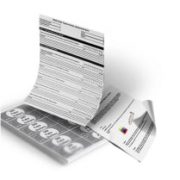 Activity
/Exercise Sheets
Various training material and support documents to help you both explain and debrief the different exercises, activities and games Plus a fun final Jeopardy style review game as a fun ending for your training program.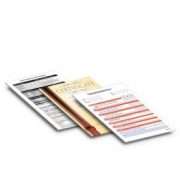 Additional
Support Documents
To ensure you have all you need to deliver a complete and professional training program, additional supporting documents are included with each full course material package. From training evaluation forms to 5 different certificate templates that you can edit and hand out to your participants at the end of your training.
Job Aids
& Forms
Specific forms designed to extend and reinforce the training that participants can utilize back on the job to help them apply the new learned concepts (Select training material packages)
Get all our training Packages
and Save!

Save over $1500 and Get each full program for under $99.00 & 6 Mini Courses free