Preparing a business plan
Leadership & Management
Hits: 7265
What is a Business Plan?
A business plan sets out what a business or an individual intends to achieve and how it will be achieved, in order to attract any investment required. The plan includes financial projections of revenue and profit based on business forecasts covering the planned levels of sales or activity, the income they will generate and the investment required to get the expected results. Additionally, it will provide information in sufficient but not excessive detail on how those results will be achieved.
A business plan may be required to convince some person or organization – a senior executive in the company, a bank, a finance company – to invest in an idea (ie spend money on it) or a business. Importantly, the discipline of producing a business plan and then using it as a point of reference provides the basis for driving and managing a business.
Structuring a business plan
The structure of a business plan will vary according to its purpose and the type of business it is dealing with. The following are typical headings:
• An executive summary;
• The background;
• The proposal;
• Financial projections;
• Supporting information on the market, operations, finance, control systems, management and personnel;
• A risk assessment;
• Conclusion.
Presenting the plan
The plan needs to make a good impression and then hold the attention of the reader. To do this it must be clearly laid out with headings and subheadings to provide signposts to take people through the text. Short, sharp sentences should be used with action words saying what will be done and when. Avoid jargon (terms that are too technical).
The plan should be evidence-based. Proposals should be supported by reliable and verifi able facts and figures wherever possible.
Making a business case
A business case sets out the reasons why a proposed course of action will benefit the business, how it will provide that benefit and how much it will cost. The case should be made either in added value terms (ie the income generated by the proposal will significantly exceed the cost of implementing it), or on the basis of the return on investment (ie the cost of the investment, say in training, is justified by the financial returns in such areas as increased productivity).
The basis for a business case
A business case is more convincing when it is accompanied by realistic projections of the return on investment. The case for capital expenditure can be made by an analysis of the cash fl ows associated with the investment and appraisals of the benefi ts that are likely to arise from them. The object is to demonstrate that in return for paying out a given amount of cash today, a larger amount will be received over a period of time. There are a number of investment appraisal techniques available, such as payback, the accounting rate of return, discounted cash flow and net present value. The case for a new product idea can be based on answers to the following questions:
1. Does it meet a well-defined consumer need?
2. In what segment of the market can this product be sold?
3. In what way does this product provide more value to customers than existing products with which it would compete?
4. Can it be differentiated adequately from alternative products?
5. How well does it fit in with the existing product range?
6. Does it exploit the company's existing skills and resources?
7. What investment is required in developing and marketing the new product?
8. What is the likely return on that investment?
Making the business case can be more difficult in areas where it is hard to generate convincing estimates of future income, for example when justifying investment in training. But an attempt should be made.
In the following example training investment was justified because it would:
• Improve individual,team and corporate performance in terms of output, quality, speed and overall productivity;
• Attract high-quality employees by offering them learning and development opportunities, increasing their levels of competence and enhancing their skills, thus enabling them to obtain more job satisfaction, to gain higher rewards and to progress within the organization;
• Improve operational flexibility by extending the range of skills possessed by employees (multi-skilling);
• Increase the commitment of employees by encouraging them to identify with the mission and objectives of the organization;
• Help to manage change by increasing understanding of the reasons for change and providing people with the knowledge and skills they need to adjust to new situations;
• Provide line managers with the skills required to manage and develop their people;
• Help to develop a positive culture in the organization, for example one that is orientated towards performance improvement;
• Help to provide higher levels of service to customers;
• Minimize learning costs (reduce the length of learning curves).
Enhancing the business case

A business case will be enhanced if:
• It can be shown convincingly that the return on investment meets or exceeds the amount required by company policy and that the immediate costs are not going to have detrimental effects on cash flow;
• Data is made available on the impact the proposal is likely to make on key areas of the organization's operations, eg customer service levels, quality, shareholder value, productivity, income generation, innovation, skills development, talent management;
• It can be shown that the proposal will increase the competitive edge of the business, for example by ensuring that it can achieve competitive advantage through innovation and/or reducing time-to-market;
• There is proof that the innovation has already worked well within the organization (perhaps as a pilot scheme) or represents 'good practice' that is likely to be transferable to the organization;
• It can be implemented without too much trouble, for example it will not take up a lot of managers' time;
• It will add to the reputation of the company by showing that it is a 'world class' organization,ie what it does is as good as, if not better than, the world leaders in the sector in which the business operates (a promise that publicity will be achieved through articles in professional journals, press releases and conference presentations will help);
• The proposal is brief, to the point and well argued – it should take no more than five minutes to present orally and should be summarized in writing on the proverbial one side of one sheet of paper (supplementary details can be included in appendices).
For more on leadership and management skills, check out our instant download Leadership skills training package "Lead, Motivate & Inspire" and management skills customizable training package "Managing People"

34 Full Courses & 6 Mini Courses
Get all available programs
& save ...!!
Price: $4499.95 $2995.95
Great Value For Money
Read More
Are You a
Visual, Auditory or Kinaesthetic ?
How well do you
cope under
pressure? .
Are You A
people person?
.
Forward looking, or
Stuck in a time
warp?
How content
are you?
.
How soft-centred
are you?
.
Find Out
Your Leadership
Style
How
Emotionally intelligent are You ?
| | | |
| --- | --- | --- |
| | + | |
The Presenter-Trainer Package®
Train The Trainer
Presenting With Impact
Price: $359.95 $299.95
SAVE $59.95
Read More

Retail Excellence Series®
3 Complete Courseware
Packages in 1
Frontline Retail Selling Skills
Retail Sales Planning & Forecasting
Passionate Retail Experts
Price: $539.855 $349.95
Pay for 2 Get 1 Free
Read More

Sales excellence series®
3 Complete Courseware
Packages in 1
Sales Management
Professional Selling Skills
Sales Territory Planning & Routing
Price: $539.855 $349.95
Pay for 2 Get 1 Free
Read More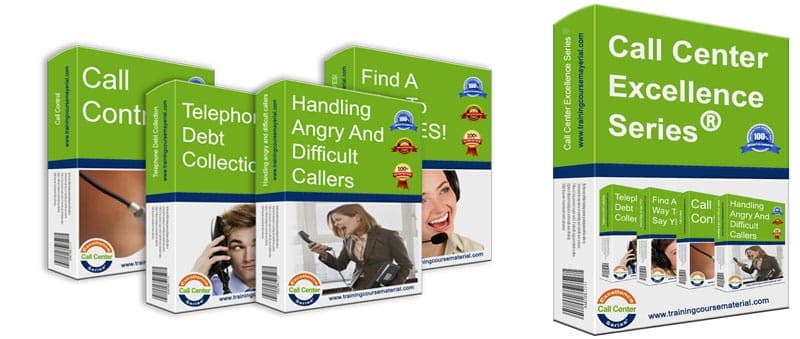 Call Center Excellence Series®
4 Complete Courseware
Packages in 1
Handling angry and difficult callers
Call control
Find a way to say YES!
Successful telephone debt collection
Price: $719.95 $449.95
Pay for 2 programs and Get 2 programs Free
Read More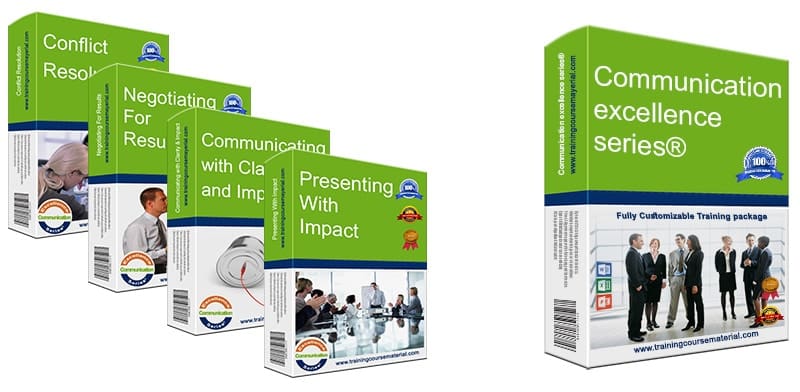 Communication Excellence Series®
4 Complete Courseware
Packages in 1
Communicating with clarity and impact
Negotiating for results
Conflict resolution
Presenting With Impact
Price: $719.95 $449.95
Pay for 2 programs and Get 2 programs Free
Read More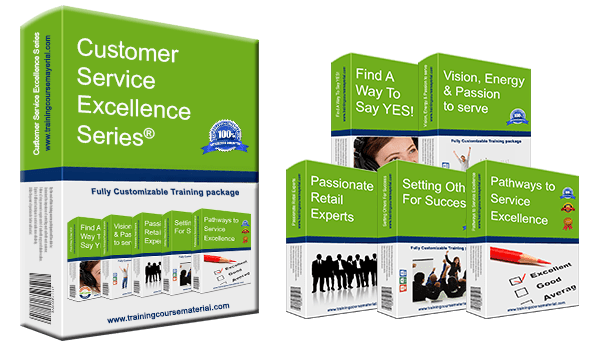 Customer Service Excellence Series®
5 Complete Courseware
Packages in 1
Vision, Energy & Passion To Serve
Pathways to service excellence
Find a way to say YES!
Passionate Retail Experts
Setting others up for success
Price: $899.75 $599.95
Pay for 3 Get 2 Free
Read More
Instant Download
Training packages
All you need
to deliver a great training!
Our training material packages come with all you need to provide
a professional and accelerated learning solution with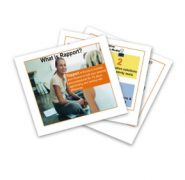 High Impact
Power Point Slide Deck
To support immersive learning, a high impact professionally designed power point slide deck to engage trainees at all levels.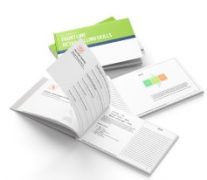 Student
Workbook
A comprehensive reference workbook you can give out to your class participants as a quick future reference.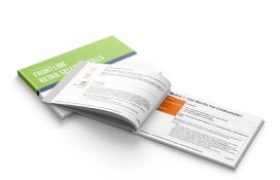 Trainer
Guide
With step-by-step clear directions with tips and suggestions on what to say and how to present each slide.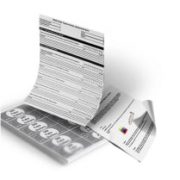 Activity
/Exercise Sheets
Various training material and support documents to help you both explain and debrief the different exercises, activities and games Plus a fun final Jeopardy style review game as a fun ending for your training program.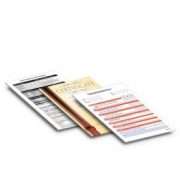 Additional
Support Documents
To ensure you have all you need to deliver a complete and professional training program, additional supporting documents are included with each full course material package. From training evaluation forms to 5 different certificate templates that you can edit and hand out to your participants at the end of your training.
Job Aids
& Forms
Specific forms designed to extend and reinforce the training that participants can utilize back on the job to help them apply the new learned concepts (Select training material packages)
Get all our training Packages
and Save!

Save over $1500 and Get each full program for under $99.00 & 6 Mini Courses free