Steps to evaluate your staff
Leadership & Management
Hits: 7654
Your Most Important Task as a Manager
One of your most important tasks as a manager is to create a process for properly evaluating your staff members. It may not instantly come to mind when talking about appraisals but one of the most important goals of appraisals is to motivate employees. It just gives you an idea how far off course most appraisals are run and thought of nowadays.
Many managers feel appraisals are ineffective a fact that many their employees would likely readily agree with. In a typical performance appraisal the manager meets the employee once a year for an hour or less. The review often focuses on negative aspects of the employee's recent job performance of the last two or three months and not the whole previous 12 months work due to the manager's unpreparedness for the performance review meeting so the evaluation is far from an accurate reflection of the employee's real job performance. Or it can be sugarcoated that it becomes a meaningless exercise .

The Following steps will give you a process to help you encompass the broader scope of the performance evaluation process:
Step 1 : Set mutually agreeable goals and standards the first step is setting specific, measurable and achievable goals for your employee. These goals should be communicated to him/her and need to be mutually agreeable to maximize employee buy-in of the goals and expectations and give the employee a say in setting them.
Step 2 : Give balanced constructive and continuous feedback. Don't delay feedback, when you see someone do something well, give them positive feedback right away and on the spot. and if you need to give someone negative feedback make it balanced and specific and don't forget to criticize the behavior and not the person. Your feedback will generally be much more effective if done on the spot.
Step 3: Prepare a written performance appraisal with your employee and make sure the form you use includes a complete list of goals and expectations for a one year and keep your evaluation focused on goals, expectations and standards you already developed and communicated.
Step 4: Meet personally with your employees to discuss the performance evaluation. Employee performance evaluation meetings are much more effective when they are conducted in person instead of via mail, e-mail, or telephone. Select a location for your meeting that's comfortable and free of distractions, and be sure to make the meeting positive and upbeat. When you discuss performance problems, bring the discussion around to discussing ways that you and your employees can work together to solve them.
Step 5: Set new goals, expectations, and standards. The performance evaluation meeting is the perfect opportunity to review and discuss the things that worked well and the things that, perhaps, didn't work so well, and to set new goals, expectations, and standards for the next review period.
Step 6: Link to areas of personal development. The best performance evaluations place the job in a larger context of the employee's career and journey toward increased responsibilities in the organization. Look for opportunities for personal growth and development, and discuss strategies for helping the employee achieve those goals.
For more on leadership and management skills, check out our instant download Leadership skills training package "Lead, Motivate & Inspire" and management skills customizable training package "Managing People"
Instant Download
Training packages
All you need
to deliver a great training!
Our training material packages come with all you need to provide
a professional and accelerated learning solution with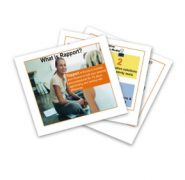 High Impact
Power Point Slide Deck
To support immersive learning, a high impact professionally designed power point slide deck to engage trainees at all levels.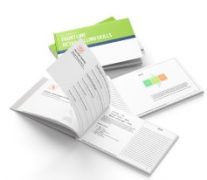 Student
Workbook
A comprehensive reference workbook you can give out to your class participants as a quick future reference.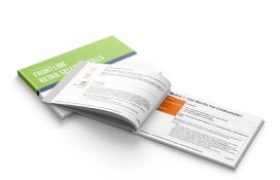 Trainer
Guide
With step-by-step clear directions with tips and suggestions on what to say and how to present each slide.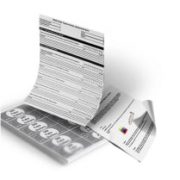 Activity
/Exercise Sheets
Various training material and support documents to help you both explain and debrief the different exercises, activities and games Plus a fun final Jeopardy style review game as a fun ending for your training program.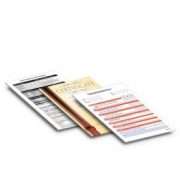 Additional
Support Documents
To ensure you have all you need to deliver a complete and professional training program, additional supporting documents are included with each full course material package. From training evaluation forms to 5 different certificate templates that you can edit and hand out to your participants at the end of your training.
Job Aids
& Forms
Specific forms designed to extend and reinforce the training that participants can utilize back on the job to help them apply the new learned concepts (Select training material packages)
Get all our training Packages
and Save!

Save over $1500 and Get each full program for under $99.00 & 6 Mini Courses free