Activity Communication skills- The name game
Overview
Instruct each participant to think of a famous person and write it secretly on a post it note. Attach the post it to the head of their partner. A fun exercise that shows the importance of asking the right type of questions.
Time /15 Minutes

Instructions and Set up 
 Issue post-it notes.
Split the group into pairs.
Instruct each member of the group to think of a famous person and write it secretly on the post it. Attach the post it to the head of their partner.
In round 1 – take it in turns to ask closed (yes/no) questions. You may continue to ask questions for as long as you receive a yes response. When the answer is no, swap over. E.g. typical questions:
• Am I alive
• Am I male
• Am I a sports person etc?
After 10 mins, stop the activity. Some people will have guessed others will still be playing.
For those that have guessed asked them to come up with another famous person and repeat the exercise (those still guessing can continue).
In round 2 – they must take it in turns to ask one Open or TED (Tell, Explain, Describe) question (with the exception of 'what is my name' or similar!). If they mistakenly ask a closed question they have lost their turn.
After 3 or 4 minutes close the activity and debrief.
Discussion questions 
 –  Which were the easier questions to think of? (normally round 1)
 –  Which questions made it easier to guess who I was? (definitely round 2)
What's the point from this activity? 
The Key message from this activity is that  Despite the obvious usefulness of Open/TED questions (Tell, Explain, Describe questions) for gathering information we for some reason find it easier to ask closed questions so as much as we think we asked the right questions – beware!
Instant Download
Training packages
All you need
to deliver a great training!
Our training material packages come with all you need to provide
a professional and accelerated learning solution with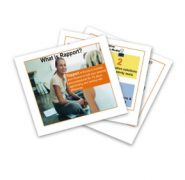 High Impact
Power Point Slide Deck
To support immersive learning, a high impact professionally designed power point slide deck to engage trainees at all levels.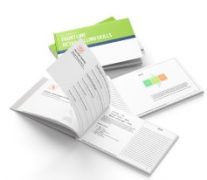 Student
Workbook
A comprehensive reference workbook you can give out to your class participants as a quick future reference.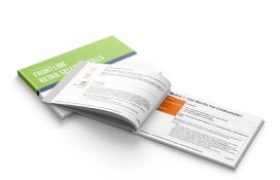 Trainer
Guide
With step-by-step clear directions with tips and suggestions on what to say and how to present each slide.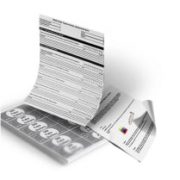 Activity
/Exercise Sheets
Various training material and support documents to help you both explain and debrief the different exercises, activities and games Plus a fun final Jeopardy style review game as a fun ending for your training program.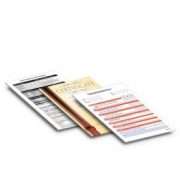 Additional
Support Documents
To ensure you have all you need to deliver a complete and professional training program, additional supporting documents are included with each full course material package. From training evaluation forms to 5 different certificate templates that you can edit and hand out to your participants at the end of your training.
Job Aids
& Forms
Specific forms designed to extend and reinforce the training that participants can utilize back on the job to help them apply the new learned concepts (Select training material packages)
Get all our training Packages
and Save!

Save over $1500 and Get each full program for under $99.00 & 6 Mini Courses free