Activity-Negotiation skills- Push / Pull Activity
Overview 
A quick simple but powerful activity that shows there are two ways to get others to do what we want them to do, we can either push them and in that case we will definitely get resistance or we can pull them or in other words convince them with our point of view, explain the reasons and tell them why we want them to  take this action and consequently expect lower or no resistance.
Time/15 Minutes
Directions and set up 

Ask half the class to exit the room for 2 minutes. While they are out debrief the remaining group to pair up with each of their colleagues when they re-enter the room and to ask his/her partner to raise their arms in front of them  so that their palms are facing them.
Round 1
Participants start pushing their partners without any explanation to try and get them to go to the opposite side of the room,  so instinctively their partner will start resisting.
Round 2
Each participant has to ask his/her partner very gently  and give them a reason why they want them to accompany him/her to the other side of the room so his / her partner will willingly go without any resistance.
What's the point? 
There are two ways to influence people PUSH as we have seen from this simple activity. If we push others into what we want them to do, they will instinctively resist.
Discussion & Debrief 
It's human nature , we instinctively resist if we are forced to do something without understanding the reason behind it. This activity clearly shows this practically and it was very clear in the first round when participants started pushing their partners without any explanations , instinctively their partners started to resist them. Alternatively on round 2 when each participant explained the reason why he wants his/her partner to accompany them to the other side of the room there was no resistance at all.
Instant Download
Training packages
All you need
to deliver a great training!
Our training material packages come with all you need to provide
a professional and accelerated learning solution with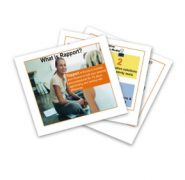 High Impact
Power Point Slide Deck
To support immersive learning, a high impact professionally designed power point slide deck to engage trainees at all levels.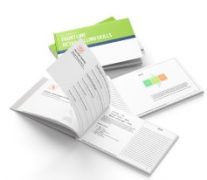 Student
Workbook
A comprehensive reference workbook you can give out to your class participants as a quick future reference.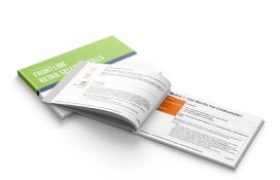 Trainer
Guide
With step-by-step clear directions with tips and suggestions on what to say and how to present each slide.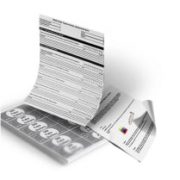 Activity
/Exercise Sheets
Various training material and support documents to help you both explain and debrief the different exercises, activities and games Plus a fun final Jeopardy style review game as a fun ending for your training program.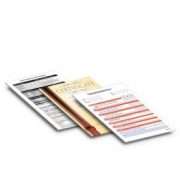 Additional
Support Documents
To ensure you have all you need to deliver a complete and professional training program, additional supporting documents are included with each full course material package. From training evaluation forms to 5 different certificate templates that you can edit and hand out to your participants at the end of your training.
Job Aids
& Forms
Specific forms designed to extend and reinforce the training that participants can utilize back on the job to help them apply the new learned concepts (Select training material packages)
Get all our training Packages
and Save!

Save over $1500 and Get each full program for under $99.00 & 6 Mini Courses free