Straw race – Customer service activity
Straw race – Customer service activity
This is a fun ice breaker perfect for call center agents and can be tweaked for any front line customer service staff.
What you need:
– Drinking straws (like those you get with your drink at any fast food restaurant)
– 2 single very small pieces of paper the size of the smallest post it notes you can find. (The smaller the piece of paper the easier the exercise will be)
Split the class into two equal teams, ask them to stand in two rows facing each other as per the figure below
Hand each person one straw. And inform them that this will be a race between the two rows/teams. The winning team is the one who will be able to transport the little piece of paper from the first person on the team to the last team member without touching it by hand but you can only use your straw.
Demonstrate lifting the piece of paper by sucking on the straw and moving it towards the next person in line who in turn will have to take the paper from you without using his hand but rather using his straw by sucking as well and then giving it to the next person and so on until the last person in the line.
The winning team will be the one who can get the piece of paper safely without dropping it from the first to the last person in the line. If the paper is dropped the team will have to start all over again from the beginning of the line.
What's the point?
This is a fun competitive game that will energize everyone. The main goal of this activity is to have some fun, and help you as a trainer to create a friendly, happy learning environment. You can link the paper they use during the exercise to calls they receive as call center agents and dropping the paper is like dropping the call and we never want to drop a customer's call but rather ensure the call is routed successfully to our colleague.
This fun activity can also be linked to communication as it will require some co-ordination to safely pass along the paper from one person to the next using only the straw without dropping it.
Good luck!

34 Full Courses & 6 Mini Courses
Get all available programs
& save ...!!
Price: $4499.95 $2995.95
Great Value For Money
Read More
Are You a
Visual, Auditory or Kinaesthetic ?
How well do you
cope under
pressure? .
Are You A
people person?
.
Forward looking, or
Stuck in a time
warp?
How content
are you?
.
How soft-centred
are you?
.
Find Out
Your Leadership
Style
How
Emotionally intelligent are You ?
| | | |
| --- | --- | --- |
| | + | |
The Presenter-Trainer Package®
Train The Trainer
Presenting With Impact
Price: $359.95 $299.95
SAVE $59.95
Read More

Retail Excellence Series®
3 Complete Courseware
Packages in 1
Frontline Retail Selling Skills
Retail Sales Planning & Forecasting
Passionate Retail Experts
Price: $539.855 $349.95
Pay for 2 Get 1 Free
Read More

Sales excellence series®
3 Complete Courseware
Packages in 1
Sales Management
Professional Selling Skills
Sales Territory Planning & Routing
Price: $539.855 $349.95
Pay for 2 Get 1 Free
Read More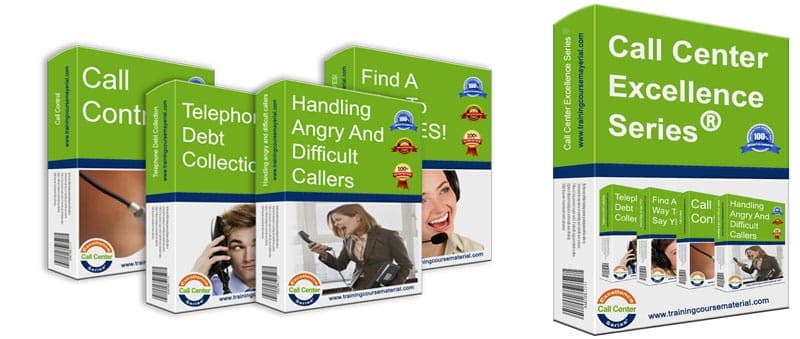 Call Center Excellence Series®
4 Complete Courseware
Packages in 1
Handling angry and difficult callers
Call control
Find a way to say YES!
Successful telephone debt collection
Price: $719.95 $449.95
Pay for 2 programs and Get 2 programs Free
Read More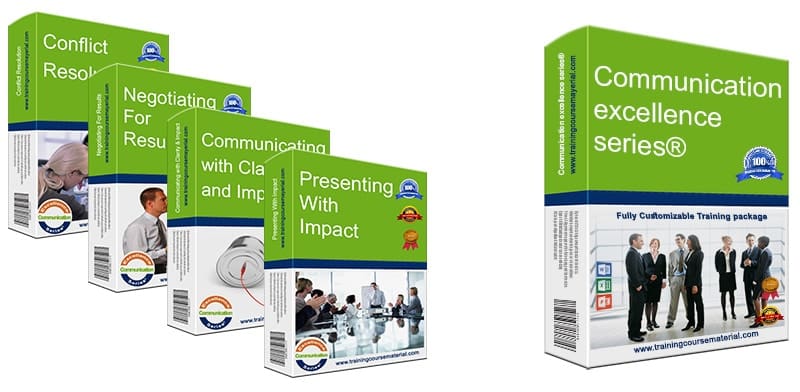 Communication Excellence Series®
4 Complete Courseware
Packages in 1
Communicating with clarity and impact
Negotiating for results
Conflict resolution
Presenting With Impact
Price: $719.95 $449.95
Pay for 2 programs and Get 2 programs Free
Read More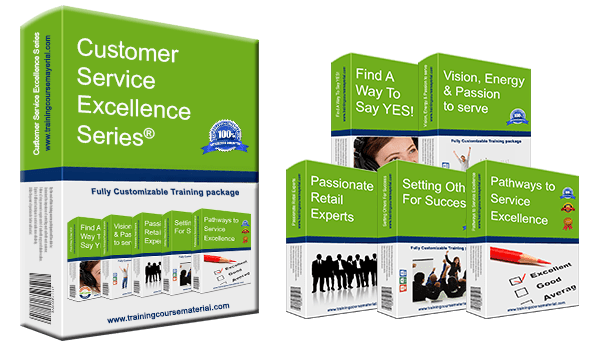 Customer Service Excellence Series®
5 Complete Courseware
Packages in 1
Vision, Energy & Passion To Serve
Pathways to service excellence
Find a way to say YES!
Passionate Retail Experts
Setting others up for success
Price: $899.75 $599.95
Pay for 3 Get 2 Free
Read More
Instant Download
Training packages
All you need
to deliver a great training!
Our training material packages come with all you need to provide
a professional and accelerated learning solution with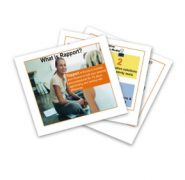 High Impact
Power Point Slide Deck
To support immersive learning, a high impact professionally designed power point slide deck to engage trainees at all levels.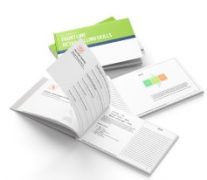 Student
Workbook
A comprehensive reference workbook you can give out to your class participants as a quick future reference.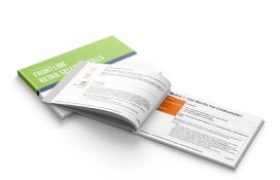 Trainer
Guide
With step-by-step clear directions with tips and suggestions on what to say and how to present each slide.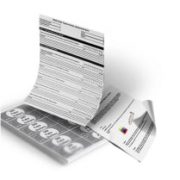 Activity
/Exercise Sheets
Various training material and support documents to help you both explain and debrief the different exercises, activities and games Plus a fun final Jeopardy style review game as a fun ending for your training program.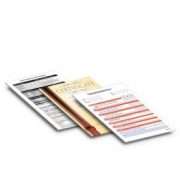 Additional
Support Documents
To ensure you have all you need to deliver a complete and professional training program, additional supporting documents are included with each full course material package. From training evaluation forms to 5 different certificate templates that you can edit and hand out to your participants at the end of your training.
Job Aids
& Forms
Specific forms designed to extend and reinforce the training that participants can utilize back on the job to help them apply the new learned concepts (Select training material packages)
Get all our training Packages
and Save!

Save over $1500 and Get each full program for under $99.00 & 6 Mini Courses free