Stressed or under pressure?
Time Management Activity : Stressed or under pressure?
To help the group understand the difference between pressure and stress also to identify ways to avoid creating stress in their lives.
Directions:
Ask the group if anybody knows the difference between pressure and stress. When are we under pressure and when are we under stress?
Solicit answers from the group, ask everyone who shared their responses
Ask everyone to pay attention and that you will be demonstrating something to them. Tell the group that you have a list of their names and will choose a random person from the list who will have to come up to the front of the room and sing a nursery tune/rhyme.
Pretend to look through the list to pick a name and suddenly tell the group to forget it and we will not be doing that.
Expect sounds of relief from the group.
Explain to the group that what you just did now was put them all under the same pressure, but for some of you they may have taken it a step further and turned it into stressful situation. Some of you may have got worried they couldn't think of a nursery rhyme if they were picked, others may have secretly been hoping to get picked because they enjoy being in the spotlight. Whatever your felt, the pressure was the same for everyone, it's up to you to turn it into stress or not. Pressure is external and stress is internal.
The 3 main stress areas are:
Internal stress: Worry
Environmental stress: Noise, Crowds, Work
Chronic stress: Overworked, too much going on at school, fatigue
Make the point that it's very important to find an outlet for stress. Explain that our lives are like a bucket and stuff keeps going into the bucket. At some point the bucket will overflow – That exhibits itself as anger, crying, meltdowns, etc. So, in order to let stuff out, we need to punch some holes in the bucket.
Discuss further by asking the group to come up with suggestions of some activities they can do to relieve stress
Instant Download
Training packages
All you need
to deliver a great training!
Our training material packages come with all you need to provide
a professional and accelerated learning solution with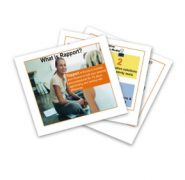 High Impact
Power Point Slide Deck
To support immersive learning, a high impact professionally designed power point slide deck to engage trainees at all levels.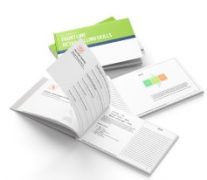 Student
Workbook
A comprehensive reference workbook you can give out to your class participants as a quick future reference.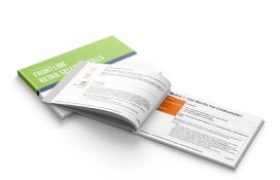 Trainer
Guide
With step-by-step clear directions with tips and suggestions on what to say and how to present each slide.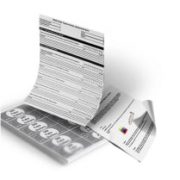 Activity
/Exercise Sheets
Various training material and support documents to help you both explain and debrief the different exercises, activities and games Plus a fun final Jeopardy style review game as a fun ending for your training program.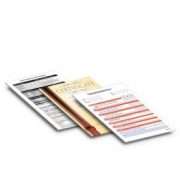 Additional
Support Documents
To ensure you have all you need to deliver a complete and professional training program, additional supporting documents are included with each full course material package. From training evaluation forms to 5 different certificate templates that you can edit and hand out to your participants at the end of your training.
Job Aids
& Forms
Specific forms designed to extend and reinforce the training that participants can utilize back on the job to help them apply the new learned concepts (Select training material packages)
Get all our training Packages
and Save!

Save over $1500 and Get each full program for under $99.00 & 6 Mini Courses free