Giving feedback as part of coaching
Coaching & Feedback
Hits: 9493
Giving feedback and coming to a shared understanding of the issues hindering performance
Sometimes feedback is all that's needed
Feedback should be looked at as one step in a bigger process, but it's worth noting that sometimes the simple act of raising someone's awareness about an issue is all you have to do to improve performance. If, by giving feedback, you've brought something to your team member's attention that they hadn't realized was happening, resolving the issue might simply be a matter of them watching out for a bad habit until they've replaced it with a good one.
There are six occasions when you may need to give feedback during coaching.
1- When your team member doesn't understand what they are aiming at or what exactly needs change.
2-When they lack self-awareness and don't see themselves clearly enough to improve their performance.
3- When they're being too self-critical or when they're focused narrowly on one interpretation or perspective.
4-When you can see a hindering belief that's holding them back.
5- When they're not motivated to change, tempted to revert to old ways, or in need of appreciation for their efforts.
6- When they're not learning from their experience.
The following are some cardinal rules about feedback to ensure its effectiveness
- There's no room for judgment in feedback. How neutral are you when you give feedback?
For feedback to be credible, it has to be stated in a way that a neutral observer would have stated it, not as a frustrated manager who's fed up with missed deadlines might say it. It's not easy to give neutral statements of cause and effect (especially on something like missed deadlines, where you probably had to deal with the fallout yourself), so it's important to be in the right state psychologically. It can be very calming to remind yourself:
- My aim in giving this feedback is to help, so I need to remember that it's not about making them feel bad but about generating a useful discussion about how to improve.
- The focus is on what they need to know to improve their performance, not on how I feel.
- No matter how detached and objective I've tried to be in my observations, I am still giving only my perspective and I need to stay open to alternative perspectives that may be equally valid.
Get the feedback right and the rest falls into place
If you get off on the right foot by getting the neutral description statements of cause and effect right, the rest will fall into place. Your team member will respect your objectivity and see your sincerity in wanting to help, and you will have given them enough solid information to kick-start a discussion that will get your team member thinking and analyzing rather than reacting and defending.
Using feedback to kick-start the analysis process
Although feedback can be an end in its own right, it's more likely to be the beginning. Done well, it creates the right atmosphere (neutral and wondering rather than judging, analytical rather than defensive) for a good discussion on performance.
Effective feedback should always end with a question to invite analysis. It's a simple technique, but it works due to our conditioning at school to answer questions. The aim is to get your team member to do the actual analysis with you asking questions to challenge thinking and listening to articulate when they're muddled.
Even neutral statements of observed behavior won't work if you are feeling judgmental because people will always spot your incongruence. Are you genuinely neutral or pretending?
Explore in rich narrative form to surface subconscious intentions and beliefs to come to a shared understanding, you need to know the person's insight into the issues. A simple 'tell me what you think' will usually be enough to get your team member talking. People like to tell their stories to an interested audience (yes, even when it's the boss). While they're doing that, you need to be listening out for anything that doesn't make sense to you (logic plus intuition). Let your subconsciousness do the work while you ask questions to get behind the story to the meaning. All you're trying to do at this point is to find your team member's logic and maybe any options they considered and rejected so you know where their choices came from.
Coming to a shared insight about performance

The storytelling allows your team member to get things off their chest so they can focus in a more analytical way. This is especially important if they are feeling defensive. Defensive behaviour is usually associated with feeling attacked, so if you're in neutral mode you may not be expecting it. But, remember, people may still be defensive even when you're not judging them, because they're either judging themselves or they've got years of experience that's generated a subconscious expectation about being judged. If you think there'll be a lot of emotion in the discussion or that it'll be sensitive in some way, it can be a good idea to have the 'tell me about it' part of the discussion before you give your feedback. then include your feedback in the main analysis part of the discussion.
Poor performance is often the result of a hindering belief.
Analyzing characteristics

One of the aims of the feedback process is about coming to a shared understanding and that doesn't stop just because you've reached a shared insight about what the issues are. It applies to the analysis of characteristics (Attitude, skills and knowledge) of the team member so make sure you ask your team member where they think the characteristic is helpful and where it is hindering. Remember, they are the only ones who see their whole performance. Once you've analyzed the characteristics and know what's actually happening in performance, you can start planning the right development opportunity.
For more about feedfback also see: Giving Feedback
Adapted from a great book on coaching " Real coaching and feedback " By Karen Smart . This book is a highly recommended read on the topic of coaching and feedback.

34 Full Courses & 6 Mini Courses
Get all available programs
& save ...!!
Price: $4499.95 $2995.95
Great Value For Money
Read More
Are You a
Visual, Auditory or Kinaesthetic ?
How well do you
cope under
pressure? .
Are You A
people person?
.
Forward looking, or
Stuck in a time
warp?
How content
are you?
.
How soft-centred
are you?
.
Find Out
Your Leadership
Style
How
Emotionally intelligent are You ?
| | | |
| --- | --- | --- |
| | + | |
The Presenter-Trainer Package®
Train The Trainer
Presenting With Impact
Price: $359.95 $299.95
SAVE $59.95
Read More

Retail Excellence Series®
3 Complete Courseware
Packages in 1
Frontline Retail Selling Skills
Retail Sales Planning & Forecasting
Passionate Retail Experts
Price: $539.855 $349.95
Pay for 2 Get 1 Free
Read More

Sales excellence series®
3 Complete Courseware
Packages in 1
Sales Management
Professional Selling Skills
Sales Territory Planning & Routing
Price: $539.855 $349.95
Pay for 2 Get 1 Free
Read More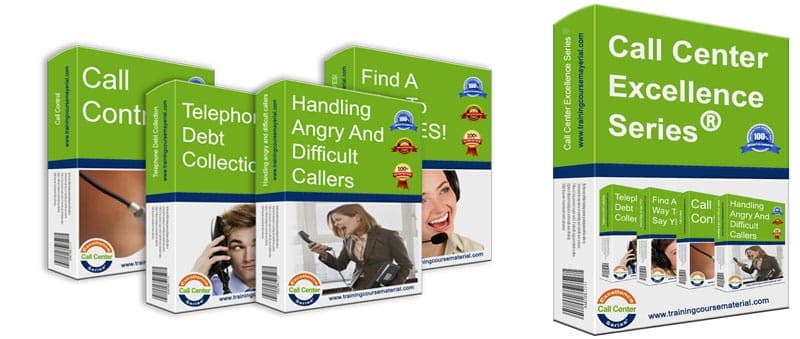 Call Center Excellence Series®
4 Complete Courseware
Packages in 1
Handling angry and difficult callers
Call control
Find a way to say YES!
Successful telephone debt collection
Price: $719.95 $449.95
Pay for 2 programs and Get 2 programs Free
Read More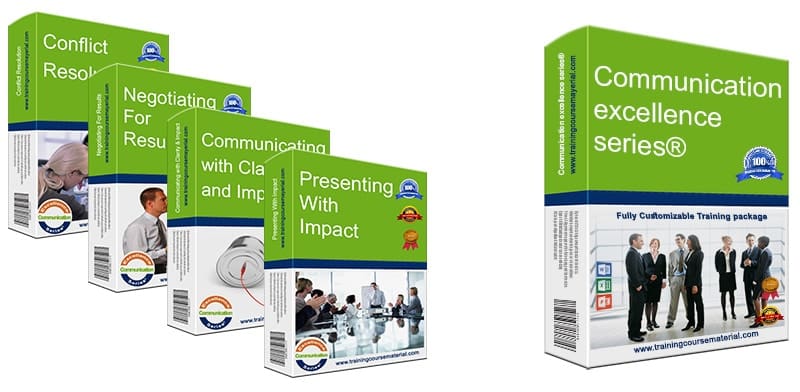 Communication Excellence Series®
4 Complete Courseware
Packages in 1
Communicating with clarity and impact
Negotiating for results
Conflict resolution
Presenting With Impact
Price: $719.95 $449.95
Pay for 2 programs and Get 2 programs Free
Read More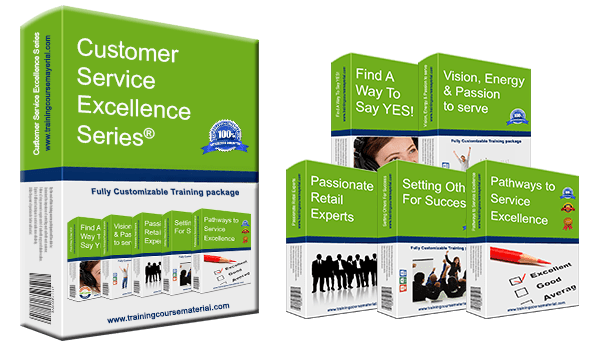 Customer Service Excellence Series®
5 Complete Courseware
Packages in 1
Vision, Energy & Passion To Serve
Pathways to service excellence
Find a way to say YES!
Passionate Retail Experts
Setting others up for success
Price: $899.75 $599.95
Pay for 3 Get 2 Free
Read More
Instant Download
Training packages
All you need
to deliver a great training!
Our training material packages come with all you need to provide
a professional and accelerated learning solution with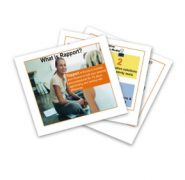 High Impact
Power Point Slide Deck
To support immersive learning, a high impact professionally designed power point slide deck to engage trainees at all levels.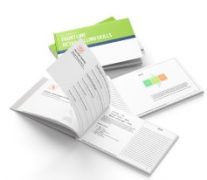 Student
Workbook
A comprehensive reference workbook you can give out to your class participants as a quick future reference.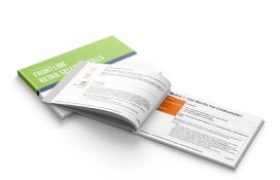 Trainer
Guide
With step-by-step clear directions with tips and suggestions on what to say and how to present each slide.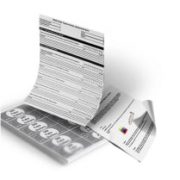 Activity
/Exercise Sheets
Various training material and support documents to help you both explain and debrief the different exercises, activities and games Plus a fun final Jeopardy style review game as a fun ending for your training program.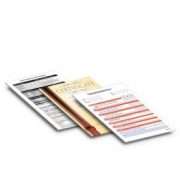 Additional
Support Documents
To ensure you have all you need to deliver a complete and professional training program, additional supporting documents are included with each full course material package. From training evaluation forms to 5 different certificate templates that you can edit and hand out to your participants at the end of your training.
Job Aids
& Forms
Specific forms designed to extend and reinforce the training that participants can utilize back on the job to help them apply the new learned concepts (Select training material packages)
Get all our training Packages
and Save!

Save over $1500 and Get each full program for under $99.00 & 6 Mini Courses free