Influencing do's and dont's
Influencing do's and dont's
Conflict resolution - Influencing - Negotiation
Hits: 10664
Influencing 'Do's'
1. Put your main effort into trying to understand the other person. 90% of the time, influencing goes wrong because we put all our effort into expounding our own views.
2. Listen and show you are listening, by using the skills of summarising and clarifying.
3. Know yourself – understand how you appear to others: recognise your own unhelpful 'hot-buttons' and work on eliminating them.
4. Ask open questions and listen carefully to the answers.
5. Create authentic rapport with the other person by using appropriate body language.
6. Let people find their own solutions. Develop alternatives to giving out advice and Giving Feedback
7. Adopt an appropriate influencing style to the situation – don't rely on your usual style of influencing.
8. Stay open to being influenced yourself. Ask for feedback and learn from it.
9. Act on the belief that you have the right to be heard and to say what you want - appropriately.
10. Create common ground through your enthusiasm and your focus on the positive.
Influencing 'Don'ts'
1. Start with a fixed position that you are determined to defend at all costs – 'telling it like it is'.
2. Shout, yell, point or lose your temper.
3. Interrupt the other person with your own views.
4. Talk more than you listen.
5. Rely only on facts, logic and data as the most compelling part of your argument.
6. Be determined not to be influenced by the other person.
7. Make assumptions about the other person's motives.
8. Neglect to ask for and act on feedback.
9. Give advice.
10. Leave other people to guess what you want.
Adapted From 'Influencing Skills – The Essential Guide to Thinking and Working Smarter' by Jenny Rogers
Instant Download
Training packages
All you need
to deliver a great training!
Our training material packages come with all you need to provide
a professional and accelerated learning solution with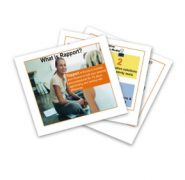 High Impact
Power Point Slide Deck
To support immersive learning, a high impact professionally designed power point slide deck to engage trainees at all levels.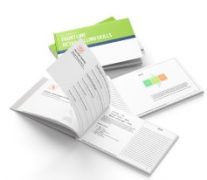 Student
Workbook
A comprehensive reference workbook you can give out to your class participants as a quick future reference.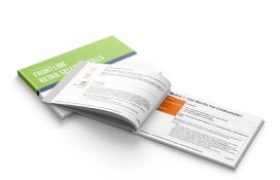 Trainer
Guide
With step-by-step clear directions with tips and suggestions on what to say and how to present each slide.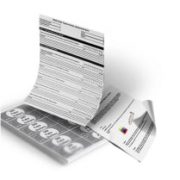 Activity
/Exercise Sheets
Various training material and support documents to help you both explain and debrief the different exercises, activities and games Plus a fun final Jeopardy style review game as a fun ending for your training program.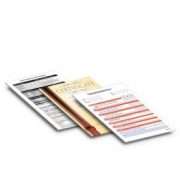 Additional
Support Documents
To ensure you have all you need to deliver a complete and professional training program, additional supporting documents are included with each full course material package. From training evaluation forms to 5 different certificate templates that you can edit and hand out to your participants at the end of your training.
Job Aids
& Forms
Specific forms designed to extend and reinforce the training that participants can utilize back on the job to help them apply the new learned concepts (Select training material packages)
Get all our training Packages
and Save!

Save over $1500 and Get each full program for under $99.00 & 6 Mini Courses free