Leadership & Management
Hits: 22557
A smart goal must be:
Specific - Clear statement of what needs to be achieved
Measurable - Clear method for obtaining evidence that it has been achieved
Action-orientated/Achievable - Clear steps or procedures to achieve my goal
Realistic – Do you have the time, money, man-power or resources… and is it relevant?
Time bound - Clear deadline by which a goal will be achieved, including milestones
Specific - A specific goal has a much greater chance of being accomplished than a general goal. To set a specific goal you must answer as many as possible of the six "W" questions:
*Who: Who is involved?
*What: What do I want to accomplish?
*Where: Identify a location.
*When: Establish a time frame.
*Which: Identify requirements and constraints.
*Why: Specific reasons, purpose or benefits of accomplishing the goal.
EXAMPLE: A general goal would be, "Get in shape." But a specific goal would say, "Join a health club and workout 3 days a week and lose x pounds."
Measurable - Establish concrete criteria for measuring progress toward the attainment of each goal you set. When you measure your progress, you stay on track, reach your target dates, and experience the exhilaration of achievement that spurs you on to continued effort required to reach your goal.
To determine if your goal is measurable, ask questions such as......How much? How many? How will I know when it is accomplished?
Attainable - When you identify goals that are most important to you, you begin to figure out ways you can make them come true. You develop the attitudes, abilities, skills, and financial capacity to reach them. You begin seeing previously overlooked opportunities to bring yourself closer to the achievement of your goals.
You can attain most any goal you set when you plan your steps wisely and establish a time frame that allows you to carry out those steps. Goals that may have seemed far away and out of reach eventually move closer and become attainable, not because your goals shrink, but because you grow and expand to match them. When you list your goals you build your self-image. You see yourself as worthy of these goals, and develop the traits and personality that allow you to possess them.
Realistic - To be realistic, a goal must represent an objective toward which you are both willing and able to work. A goal can be both high and realistic; you are the only one who can decide just how high your goal should be. But be sure that every goal represents substantial progress. A high goal is frequently easier to reach than a low one because a low goal exerts low motivational force. Some of the hardest jobs you ever accomplished actually seem easy simply because they were a labor of love. Your goal is probably realistic if you truly believe that it can be accomplished. Additional ways to know if your goal is realistic is to determine if you have accomplished anything similar in the past or ask yourself what conditions would have to exist to accomplish this goal.
Timely/ Time Bound - A goal should be grounded within a time frame. With no time frame tied to it there's no sense of urgency. If you want to lose 10 lbs, when do you want to lose it by? "Someday" won't work. But if you anchor it within a timeframe, "by May 1st", then you've set your unconscious mind into motion to begin working on the goal.
For more on leadership and management skills, check out our instant download Leadership skills training package "Lead, Motivate & Inspire" and management skills customizable training package "Managing People"

34 Full Courses & 6 Mini Courses
Get all available programs
& save ...!!
Price: $4499.95 $2995.95
Great Value For Money
Read More
Are You a
Visual, Auditory or Kinaesthetic ?
How well do you
cope under
pressure? .
Are You A
people person?
.
Forward looking, or
Stuck in a time
warp?
How content
are you?
.
How soft-centred
are you?
.
Find Out
Your Leadership
Style
How
Emotionally intelligent are You ?
| | | |
| --- | --- | --- |
| | + | |
The Presenter-Trainer Package®
Train The Trainer
Presenting With Impact
Price: $359.95 $299.95
SAVE $59.95
Read More

Retail Excellence Series®
3 Complete Courseware
Packages in 1
Frontline Retail Selling Skills
Retail Sales Planning & Forecasting
Passionate Retail Experts
Price: $539.855 $349.95
Pay for 2 Get 1 Free
Read More

Sales excellence series®
3 Complete Courseware
Packages in 1
Sales Management
Professional Selling Skills
Sales Territory Planning & Routing
Price: $539.855 $349.95
Pay for 2 Get 1 Free
Read More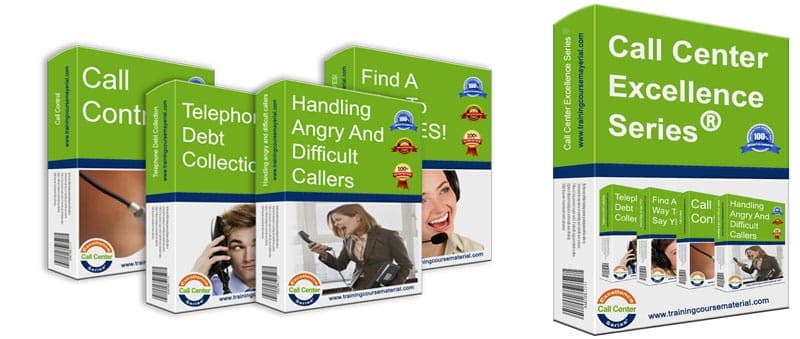 Call Center Excellence Series®
4 Complete Courseware
Packages in 1
Handling angry and difficult callers
Call control
Find a way to say YES!
Successful telephone debt collection
Price: $719.95 $449.95
Pay for 2 programs and Get 2 programs Free
Read More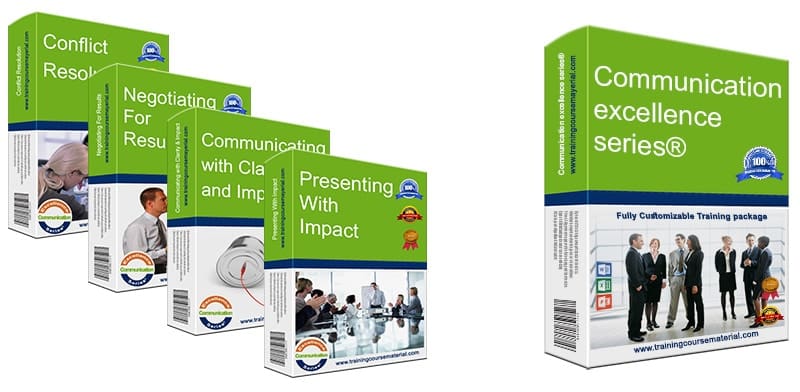 Communication Excellence Series®
4 Complete Courseware
Packages in 1
Communicating with clarity and impact
Negotiating for results
Conflict resolution
Presenting With Impact
Price: $719.95 $449.95
Pay for 2 programs and Get 2 programs Free
Read More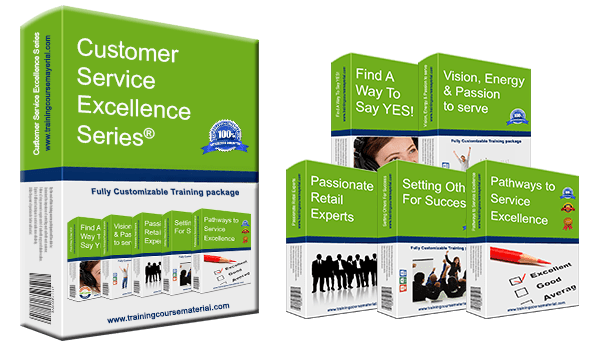 Customer Service Excellence Series®
5 Complete Courseware
Packages in 1
Vision, Energy & Passion To Serve
Pathways to service excellence
Find a way to say YES!
Passionate Retail Experts
Setting others up for success
Price: $899.75 $599.95
Pay for 3 Get 2 Free
Read More
Instant Download
Training packages
All you need
to deliver a great training!
Our training material packages come with all you need to provide
a professional and accelerated learning solution with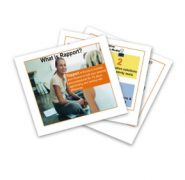 High Impact
Power Point Slide Deck
To support immersive learning, a high impact professionally designed power point slide deck to engage trainees at all levels.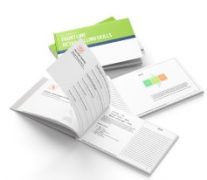 Student
Workbook
A comprehensive reference workbook you can give out to your class participants as a quick future reference.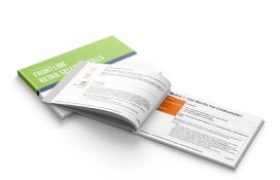 Trainer
Guide
With step-by-step clear directions with tips and suggestions on what to say and how to present each slide.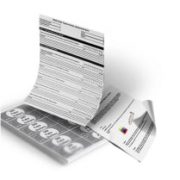 Activity
/Exercise Sheets
Various training material and support documents to help you both explain and debrief the different exercises, activities and games Plus a fun final Jeopardy style review game as a fun ending for your training program.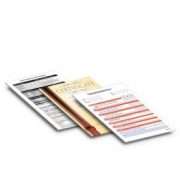 Additional
Support Documents
To ensure you have all you need to deliver a complete and professional training program, additional supporting documents are included with each full course material package. From training evaluation forms to 5 different certificate templates that you can edit and hand out to your participants at the end of your training.
Job Aids
& Forms
Specific forms designed to extend and reinforce the training that participants can utilize back on the job to help them apply the new learned concepts (Select training material packages)
Get all our training Packages
and Save!

Save over $1500 and Get each full program for under $99.00 & 6 Mini Courses free