Essential Elements of a good Resolution
Essential Elements of a good Resolution
Conflict resolution - Influencing - Negotiation
Hits: 10562
For any proposed solution for a conflict situation to be fair, solid and satisfies all parties and last over time it needs to have specific qualities and must include the following attributes that must be given good consideration to ensure the proposed resolution is the correct way to go:
Achievable
Make sure the proposed resolution is not too good to be true, meaning it should fit in with reality and must be based on facts not hopes or wishes. Be aware of the details, many resolutions seem good at first but when reality hits all the fine details, an unrealistic resolution can fall apart. Also be aware not to be swept into agreeing to something because it feels right in the moment but can cause problems later because not all parties concerned with the implementation part were considered and all details were not carefully studied.
Satisfying
A good resolution to a conflict situation goes beyond just being fair to being satisfying and addressing personal values of each of the parties involved, for example if a team member has a conflict with his supervisor who micro-manages him and a resolution is reached the team member needs to feel that the proposed resolution satisfies his need for autonomy and independence.
Inclusive
The proposed resolution must address all sides of the conflict equally, the interests of all parties should be completely discussed (even if it takes more than one meeting) specifically small details of either small or considerable importance to any of the concerned parties.
Balanced
A balanced resolution suggests that both parties are ready and willing to give something to the other party. A balanced agreement is a major factor determining its durability, if one of the parties looked back after the agreement was done and started to feel that there was some imbalance, it will be less likely for that person to honor his/her end of the agreement and before you know it you have the same conflict situation again.
For more conflict resolution, check out our Conflict Resolution instant download training program.
Instant Download
Training packages
All you need
to deliver a great training!
Our training material packages come with all you need to provide
a professional and accelerated learning solution with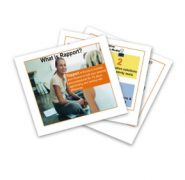 High Impact
Power Point Slide Deck
To support immersive learning, a high impact professionally designed power point slide deck to engage trainees at all levels.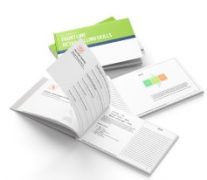 Student
Workbook
A comprehensive reference workbook you can give out to your class participants as a quick future reference.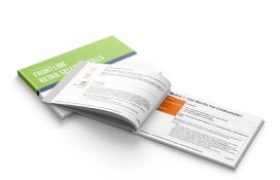 Trainer
Guide
With step-by-step clear directions with tips and suggestions on what to say and how to present each slide.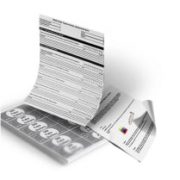 Activity
/Exercise Sheets
Various training material and support documents to help you both explain and debrief the different exercises, activities and games Plus a fun final Jeopardy style review game as a fun ending for your training program.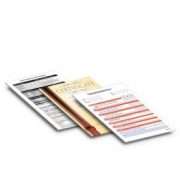 Additional
Support Documents
To ensure you have all you need to deliver a complete and professional training program, additional supporting documents are included with each full course material package. From training evaluation forms to 5 different certificate templates that you can edit and hand out to your participants at the end of your training.
Job Aids
& Forms
Specific forms designed to extend and reinforce the training that participants can utilize back on the job to help them apply the new learned concepts (Select training material packages)
Get all our training Packages
and Save!

Save over $1500 and Get each full program for under $99.00 & 6 Mini Courses free