Training Materials, buy them off-shelf or design them yourself?
Training Materials, buy them off-shelf or design them yourself?
Whether you decide to purchase ready to deliver training materials or design and create your own, consider the following to both help you make up your mind and ensure your training materials and content is professional, engaging and of value.
Consider starting off your session with an opening icebreaker or a fun activity that will get people to interact and get to know each other and have fun doing it to involve them immediately, kick off your program to a great start and build interest and prepare your participants to the learning that follows.
Make sure your design uses a variety of training methods including role plays, case studies, simulations, games, and other experiential activities to ensure participants remain engaged in the learning process
If you create your own materials or decide to purchase professionally designed training materials to use or integrate into your own design, make sure it includes activities that build on and overlap concepts and skills learned earlier so learning can be reinforced and participants have more opportunities to understand and can easily integrate what they learn into their workplace.
Make sure activities promote important elements of active learning that creates interdependence among groups and teams in which the learning activity is structured in a way where each group member is responsible for learning a specific piece of content and then teach it to the rest of the class.
Use competitive activities that utilizes small groups/teams of participants (teams can consist of pairs, trios, fives or even teams of ten can be used). Using teams is highly effective. This not creates a healthy competitive learning environment which is an effective active learning technique, but they also help participants develop interpersonal skills and provide those who might be reluctant to participate a risk-free environment in which they can express opinions or ask questions. This helps participants gain confidence and develop the self-direction central to the adult learner.
Whether you are designing your training materials from scratch or incorporating purchased materials in your design, make sure the final design promotes active learning by keeping dry lecture time to a minimum. Although lecture has it's place as a training method, it should be used in small doses of 10 to 15 minutes. Lengthy lectures lead to participants getting confused, bored and lose interest.
Keep in mind that training materials development is very time consuming. Coming up with activities, exercises, assessment instruments, role plays, case studies, and so forth can take not just hours but days and even weeks.
If you decide to develop your own training materials, and willing to invest the time, then take into consideration your salary per hour to factor in all the research and development time as well as the salaries of any support personnel involved. It's often a lot cheaper to purchase professionally designed training materials if you accurately calculate and compare all the time and cost involved in development.
No matter if you decide to design your own materials or purchase professionally designed training program, it's crucial to consider the quality of the materials and activities. Quality has to do with the actual appearance of the materials, the look and feel, and the credibility of the content as well as the level of detail provided.
One of your biggest concerns in choosing the training materials to use is considering the relevance and appropriateness of the training materials to your purpose. Take into consideration how appropriate the activities and materials are to your training objectives, audience and what you want them to learn.
Finally, evaluate your own skills and abilities in designing and putting together an effective structure for the program, your creativity in developing role plays and activities as well as your writing ability.

34 Full Courses & 6 Mini Courses
Get all available programs
& save ...!!
Price: $4499.95 $2995.95
Great Value For Money
Read More
Are You a
Visual, Auditory or Kinaesthetic ?
How well do you
cope under
pressure? .
Are You A
people person?
.
Forward looking, or
Stuck in a time
warp?
How content
are you?
.
How soft-centred
are you?
.
Find Out
Your Leadership
Style
How
Emotionally intelligent are You ?
| | | |
| --- | --- | --- |
| | + | |
The Presenter-Trainer Package®
Train The Trainer
Presenting With Impact
Price: $359.95 $299.95
SAVE $59.95
Read More

Retail Excellence Series®
3 Complete Courseware
Packages in 1
Frontline Retail Selling Skills
Retail Sales Planning & Forecasting
Passionate Retail Experts
Price: $539.855 $349.95
Pay for 2 Get 1 Free
Read More

Sales excellence series®
3 Complete Courseware
Packages in 1
Sales Management
Professional Selling Skills
Sales Territory Planning & Routing
Price: $539.855 $349.95
Pay for 2 Get 1 Free
Read More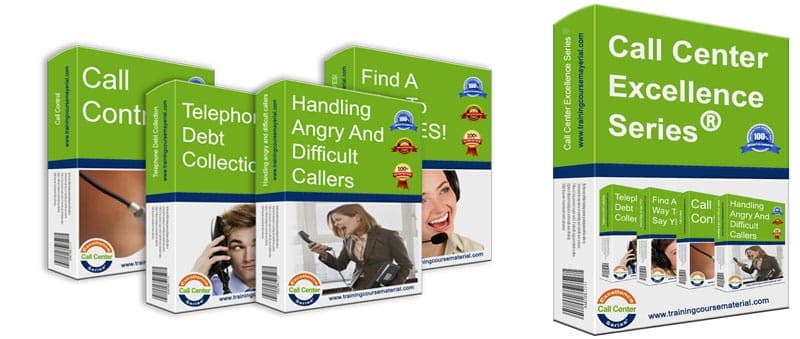 Call Center Excellence Series®
4 Complete Courseware
Packages in 1
Handling angry and difficult callers
Call control
Find a way to say YES!
Successful telephone debt collection
Price: $719.95 $449.95
Pay for 2 programs and Get 2 programs Free
Read More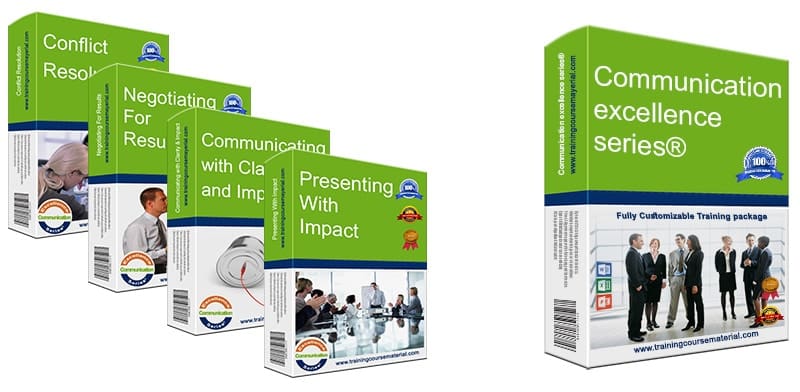 Communication Excellence Series®
4 Complete Courseware
Packages in 1
Communicating with clarity and impact
Negotiating for results
Conflict resolution
Presenting With Impact
Price: $719.95 $449.95
Pay for 2 programs and Get 2 programs Free
Read More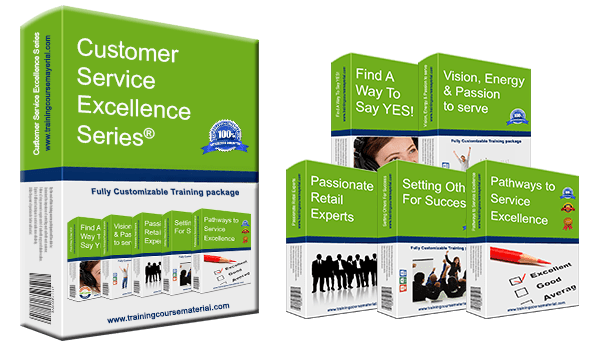 Customer Service Excellence Series®
5 Complete Courseware
Packages in 1
Vision, Energy & Passion To Serve
Pathways to service excellence
Find a way to say YES!
Passionate Retail Experts
Setting others up for success
Price: $899.75 $599.95
Pay for 3 Get 2 Free
Read More
Instant Download
Training packages
All you need
to deliver a great training!
Our training material packages come with all you need to provide
a professional and accelerated learning solution with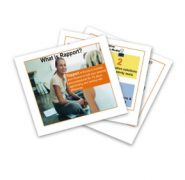 High Impact
Power Point Slide Deck
To support immersive learning, a high impact professionally designed power point slide deck to engage trainees at all levels.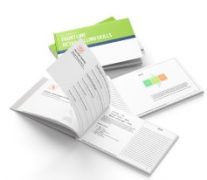 Student
Workbook
A comprehensive reference workbook you can give out to your class participants as a quick future reference.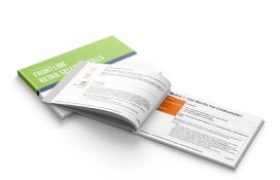 Trainer
Guide
With step-by-step clear directions with tips and suggestions on what to say and how to present each slide.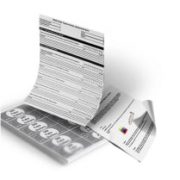 Activity
/Exercise Sheets
Various training material and support documents to help you both explain and debrief the different exercises, activities and games Plus a fun final Jeopardy style review game as a fun ending for your training program.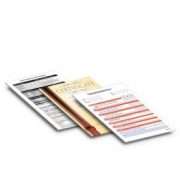 Additional
Support Documents
To ensure you have all you need to deliver a complete and professional training program, additional supporting documents are included with each full course material package. From training evaluation forms to 5 different certificate templates that you can edit and hand out to your participants at the end of your training.
Job Aids
& Forms
Specific forms designed to extend and reinforce the training that participants can utilize back on the job to help them apply the new learned concepts (Select training material packages)
Get all our training Packages
and Save!

Save over $1500 and Get each full program for under $99.00 & 6 Mini Courses free