The Facts all optimists learned to accept
The Facts all optimists learned to accept
Anger Management & Positive thinking
Hits: 9091
The Following are key facts about life and optimism that all optimists learned:
Fact # 1 : Life is tough
The first step in positive thinking is accepting the fact that life is hard, unfair and tough at times but still amazing. This is the real test that separates the strong among us from the weak. Those who know and accept the simple fact that life is supposed to be tough and at times unfair. It is a jungle in many ways only a more civilized version of a jungle where the rules are a little different.
Embracing optimism and positive thinking is about embracing self-reliance, personal responsibility, and the work of changing your thought patterns and your actions. True optimists have earned their positive attitude from a proven track record of overcoming real obstacles. Optimists are the opposite of victims. With positive attitudes built on a personal track record of overcoming adversity, they believe in their own ability to achieve their goals and overcome whatever obstacles hinder them.
Fact #2 : Control What You Can, Accept and Use What You Can't
As an optimist, you must learn how to accept and maximize your reaction to both the blessings and the adversity that comes your way and take responsibility for managing your own motivation, attitudes, and actions in a way that makes a difference in the quality of your life.
Fact #3 : Stress is the spice of life
The struggle to survive produces stress, but stress is the spice of life. It's overcoming those storms and the stress they create that makes the ride worthwhile. After all, stress is created by the demands placed on us—the challenges to make a difference with our time and our skills. The absence of stress is death! Wouldn't you rather have a demanding day?
Too little stress = Boredom
Too much stress = Depression
The right amount of stress = getting in the flow
Fact #4 : Bad times don't last forever
Both good and the bad times will come, and both will eventually pass. Understanding this truth is important in maintaining your sanity, perspective, and focus on what matters most in life. Always remember that --- Change is the only constant
Fact #5 : Make your own good news
Don't just sit around taking bad news because it will usually keep coming one after the other once it starts. Get up and do something to change or stop it , be proactive instead of reactive, if good news isn't coming go out there and make your own good news for yourself.
Fact #6 : The way you think directly affects the way you Act
"What the mind of man can conceive and believe,it can achieve." Make yourself Believe you can do it ---- Visualize it
The Power of Visualizing
Visualization is also referred to as "applied imagination."
We discussed earlier that our thoughts become reality if we believe those thoughts to be true. We think thousands of thoughts every day, but the ones that influence us are the ones that are tied to emotion.
Visualization is the process of taking a thought and keeping it long enough so that our mental picture evokes an emotional response. Keep in mind that thought plus emotion creates conviction, and conviction creates reality.
Think of a situation where you would like to feel more confident. What can you do to that mental image now to enhance your belief that you really are confident? You may have noticed that when you feel really confident you stand in a certain way and breathe in a certain way, and there is a particular expression on your face that lets you and the world know that you really are confident - that you really believe in yourself? See yourself in the situation about which you have some doubts, and see yourself with that confident expression, with that posture and breathing, and make that picture brighter and bigger and more colourful.
Do you get the idea? Your mind-body cannot tell the difference between a real event and a vividly imagined one, so you can use this to your advantage.
"But aren't you just fooling yourself into believing something that isn't real?". Sure you are! And isn't that exactly what you have been doing anyway with your 'negative' - or less-than-useful - beliefs? You are just choosing a different set of illusions to focus on. If you are going to have beliefs about yourself, why not have useful, empowering ones - it's no more effort, and it's a whole lot more fun!
Affirmations -- affirming your day
"Today I will have a wonderful day"
An affirmation is simply a statement of fact or belief that is written out in a personal, positive, present tense form as though the goal were already a reality. When you write out your affirmations, you deliberately control the programming of your subconscious by directing the visual picture to the end result you want.
OPTIMIST Vs PESSIMIST
Optimism behaves as a continual conversation we have with ourselves about our future circumstances. Optimists understand their capabilities and don't give up on their future. There are many differences in the way pessimists and optimists see the world.
| | |
| --- | --- |
| Pessimists | Optimists |
| Fatal personal flaw | Positive personal response |
| Overreaction | Realism |
| Hopeless | I Can help myself |
| Winter is forever | I can see springtime |
| I get no luck | I make my own luck |
| Nothing good ever happens | Opportunities are everywhere |
| I can't work with that person | I can find a way to work with that person |
Now How Optimistic are you?
● Beethoven wrote the world's greatest music when he was deaf.
● Milton wrote the greatest literature when he was blind.
● Winston Churchill flunked sixth grade and several college courses.
● Thomas Edison did 3,000 experiments before he made a workable light bulb.
● Albert Einstein did not speak until he was four years old and couldn't read until he was seven. The Zurich Polytechnic refused to admit him because he 'showed no promise'.

34 Full Courses & 6 Mini Courses
Get all available programs
& save ...!!
Price: $4499.95 $2995.95
Great Value For Money
Read More
Are You a
Visual, Auditory or Kinaesthetic ?
How well do you
cope under
pressure? .
Are You A
people person?
.
Forward looking, or
Stuck in a time
warp?
How content
are you?
.
How soft-centred
are you?
.
Find Out
Your Leadership
Style
How
Emotionally intelligent are You ?
| | | |
| --- | --- | --- |
| | + | |
The Presenter-Trainer Package®
Train The Trainer
Presenting With Impact
Price: $359.95 $299.95
SAVE $59.95
Read More

Retail Excellence Series®
3 Complete Courseware
Packages in 1
Frontline Retail Selling Skills
Retail Sales Planning & Forecasting
Passionate Retail Experts
Price: $539.855 $349.95
Pay for 2 Get 1 Free
Read More

Sales excellence series®
3 Complete Courseware
Packages in 1
Sales Management
Professional Selling Skills
Sales Territory Planning & Routing
Price: $539.855 $349.95
Pay for 2 Get 1 Free
Read More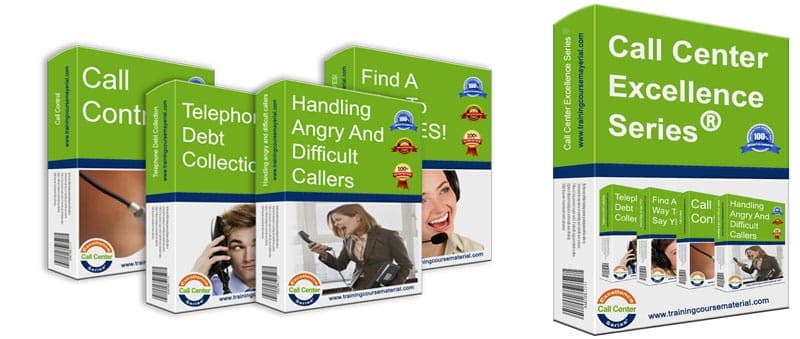 Call Center Excellence Series®
4 Complete Courseware
Packages in 1
Handling angry and difficult callers
Call control
Find a way to say YES!
Successful telephone debt collection
Price: $719.95 $449.95
Pay for 2 programs and Get 2 programs Free
Read More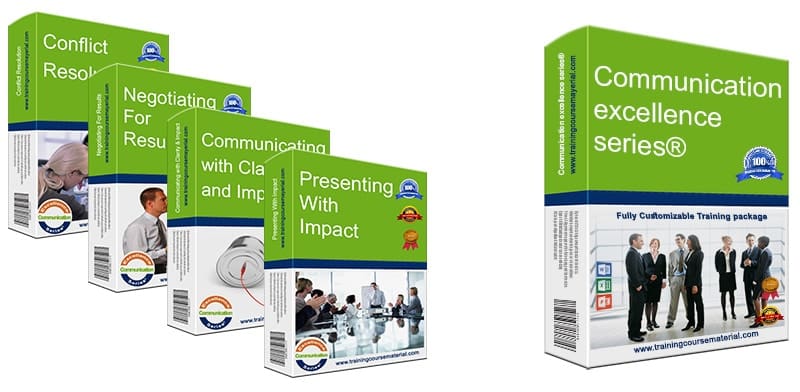 Communication Excellence Series®
4 Complete Courseware
Packages in 1
Communicating with clarity and impact
Negotiating for results
Conflict resolution
Presenting With Impact
Price: $719.95 $449.95
Pay for 2 programs and Get 2 programs Free
Read More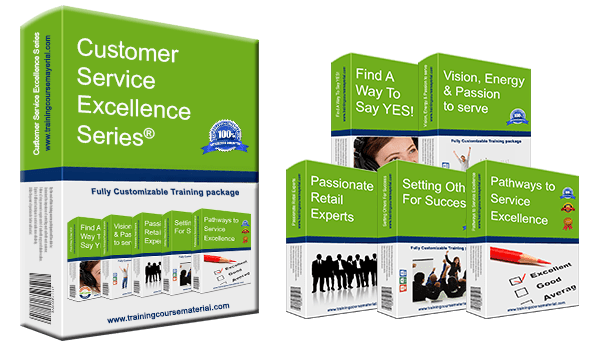 Customer Service Excellence Series®
5 Complete Courseware
Packages in 1
Vision, Energy & Passion To Serve
Pathways to service excellence
Find a way to say YES!
Passionate Retail Experts
Setting others up for success
Price: $899.75 $599.95
Pay for 3 Get 2 Free
Read More
Instant Download
Training packages
All you need
to deliver a great training!
Our training material packages come with all you need to provide
a professional and accelerated learning solution with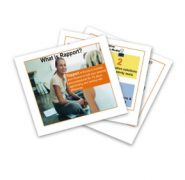 High Impact
Power Point Slide Deck
To support immersive learning, a high impact professionally designed power point slide deck to engage trainees at all levels.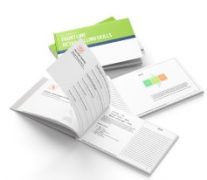 Student
Workbook
A comprehensive reference workbook you can give out to your class participants as a quick future reference.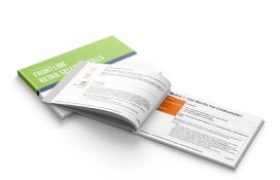 Trainer
Guide
With step-by-step clear directions with tips and suggestions on what to say and how to present each slide.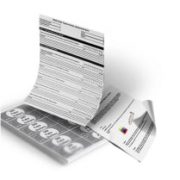 Activity
/Exercise Sheets
Various training material and support documents to help you both explain and debrief the different exercises, activities and games Plus a fun final Jeopardy style review game as a fun ending for your training program.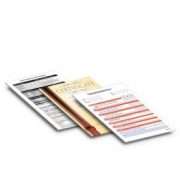 Additional
Support Documents
To ensure you have all you need to deliver a complete and professional training program, additional supporting documents are included with each full course material package. From training evaluation forms to 5 different certificate templates that you can edit and hand out to your participants at the end of your training.
Job Aids
& Forms
Specific forms designed to extend and reinforce the training that participants can utilize back on the job to help them apply the new learned concepts (Select training material packages)
Get all our training Packages
and Save!

Save over $1500 and Get each full program for under $99.00 & 6 Mini Courses free